The Loop
Watch Dustin Johnson and J.B. Holmes ace the difficult par-3 fourth at Doral in a span of 24 minutes
How about that?! If you were watching early coverage of the third round of the Cadillac Championship, you probably thought you were seeing a replay. Nope. That really happened. Dustin Johnson and J.B. Holmes made holes-in-one on the par-3 fourth hole at Trump National Doral on Saturday in a span of 24 minutes.
The par-3 fourth is no pushover, either, at 207 yards and surrounded by water to the front and the right. But on Saturday, Johnson and Holmes made it look easy by hitting majestic 7-irons that took nearly identical paths before finishing at the bottom of the cup. First, here's DJ's shot:
And here's J.B.'s, which vaulted him back into a five-shot lead at the time:
"Somebody get me a statistician and figure out the odds on this!" NBC/Golf Channel's Jimmy Roberts exclaimed.
-- For two amateurs to make an ace on the same hole in the same foursome is 26 million to one. Now Johnson and Holmes are no amateurs, but they only had two players hit shots in between them, so technically, it was two aces in four attempts.
-- The 1989 U.S. Open at Oak Hill featured a round in which four pros aced the same hole (No. 6, 167 odds). The odds of that were 1.6 million to one.
-- Speaking of 1989, that was the last time a pro aced No. 4 at Doral in a PGA Tour event. In other words, this was pretty crazy.
Here's what the two shots looked like overlapped on Golf Channel's Protracer: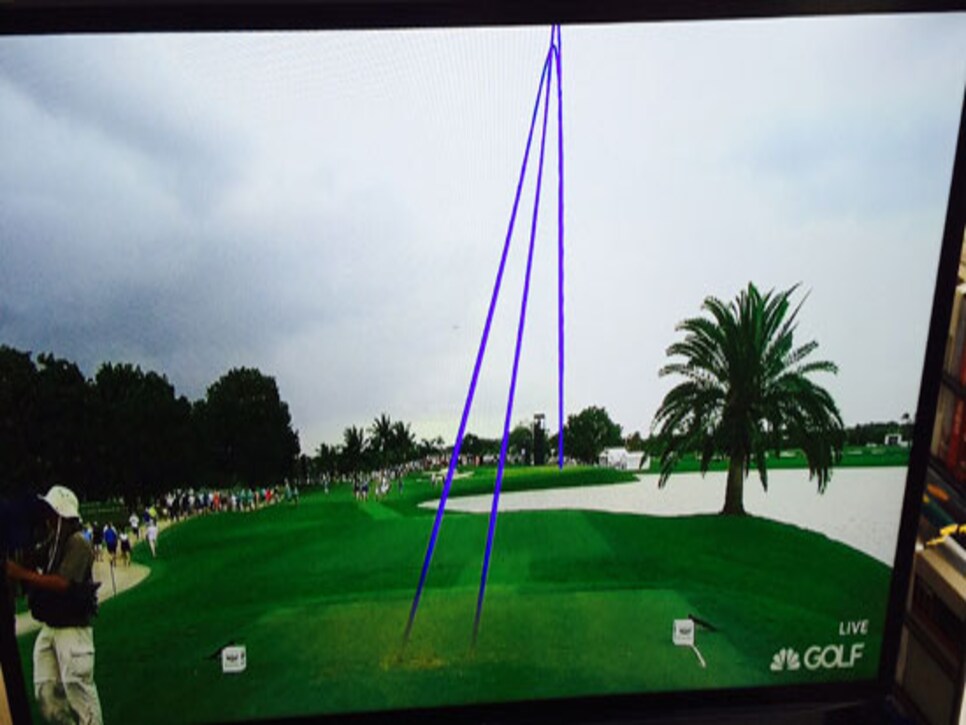 And here's what Holmes' celebration dance looked like: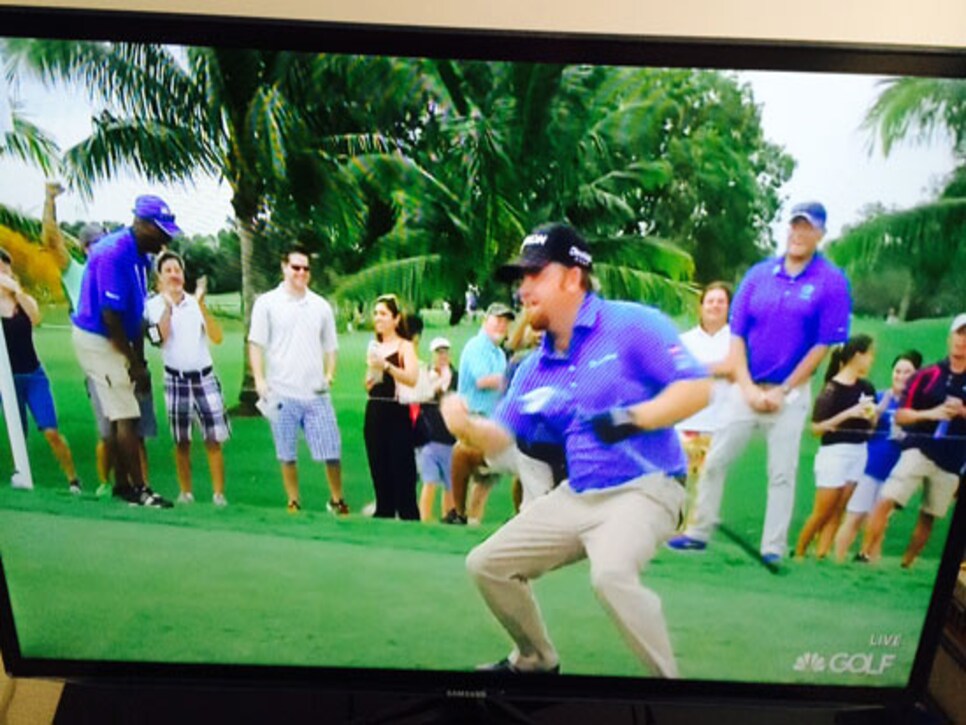 OK, we finally found a difference. Advantage: Holmes.