News
Valspar: Stricker, MacKenzie tie for second-round lead
Steve Stricker, a part-time player since 2012, shot a five-under par 66 in the second round of the Valspar Championship on Friday and is tied for the lead with Will MacKenzie.
Stricker, 49 and less than a year away from joining the PGA Tour Champions, played the back nine on the Copperhead Course at Inverness in four-under par 31. It included an eagle on the par-4 10th hole when he holed his second shot from 147 yards with "a good solid 7-iron," he said.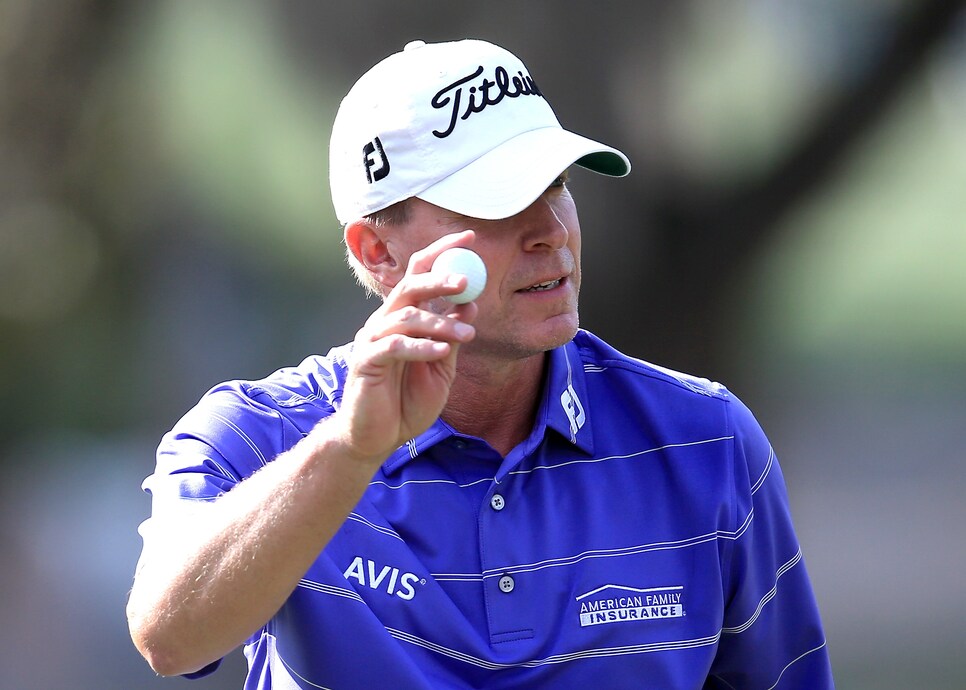 In the 2015 calendar year he played only seven events following back surgery to repair a bulging disc in December of 2014. He did not play any tournaments in the fall part of 2015-'16 wraparound schedule, but is playing his sixth event in 2016.
"I've been playing quite a bit and I needed to," he said, "because my game was not good and I was not tournament ready. That's the struggle with not playing a lot, is I can do OK on the range, but to bring it out on the golf course under tournament conditions is another thing. I'm getting there. That's the exciting part. I'm starting to hit some quality shots under the gun and making some putts under the gun."
MacKenzie, who has not finished higher than a tie for 51st in 11 events, posted a four-under par 67.
Defending champion Jordan Spieth rebounded from an opening round of 76 with a three-under par 68 to climb into a tie for 43rd.