Valspar Championship
Bradley goes low, Casey's strong title defense and Im misses out on history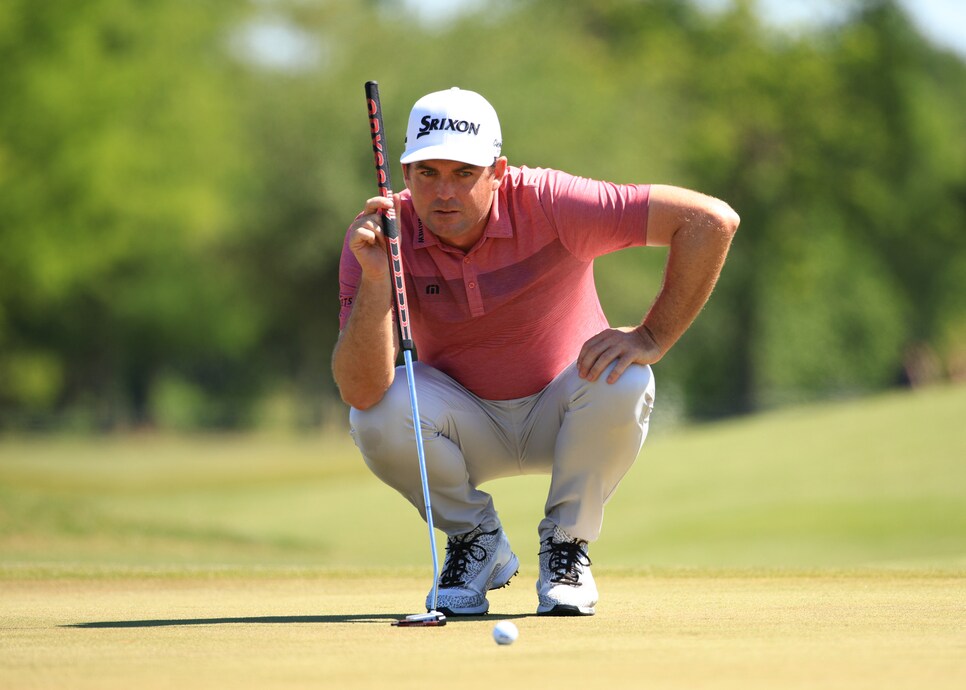 One of the more overused terms for tour players is "ball-striker," because to make it to this echelon of the sport requires stick-and-ball genius from everyone. Yet Keegan Bradley's prowess in this area (entering the week eighth in approach and 10th in tee-to-green) is often overlooked. Mostly because Bradley, as of late, is known not for what he can do but what he cannot.
Chiefly, putting. He is the poster boy of the anchor ban gone wrong, finishing no better than 128th in strokes gained/putting since 2015. This year has been especially brutal on the greens, ranking 182nd in SG/putting, 195th in one-putt percentage and 163rd in three-jack avoidance. But on Thursday, Bradley and his putter were tuned to the same frequency, producing a bogey-free 64 during the opening round of the Valspar Championship.
"I mean, when you putt poorly it's … the golf isn't that much fun," Bradley said Thursday at Innisbrook Resort. "But I've been putting very well since Sony or since Phoenix, and I'm in a good spot."
Make no mistake, Bradley's iron game served as the torchbearer for the round as he missed just one green in regulation and gaining four strokes on the field in approach. Yet he didn't waste those opportunities, converting seven birdies and gaining nearly two strokes on the greens. It was a display Bradley chalked up to extra effort he's put into his short game as of late.
"After I won [the 2018 BMW Championship] putting went into a pretty big dip and I had to kind of work my way out of it again. So I feel like I'm on the other side of that right now," Bradley said. "As long as I putt strokes gained around zero, I'm going to be up there. So when I have a day where I'm positive or a week that I'm positive, I got a good chance."
Bradley doesn't have much of a track record at this event, missing the cut in three of five previous starts with his best finish being a T-31 in 2018. However, he has been enjoying a quietly consistent campaign with six top-25 finishes in 17 starts, including a T-4 at last week's Zurich Classic. As long as he can keep things civil with his putter, Bradley will give himself a chance to pad that resume this weekend.
Three other things you missed from Day 1 at the Valspar.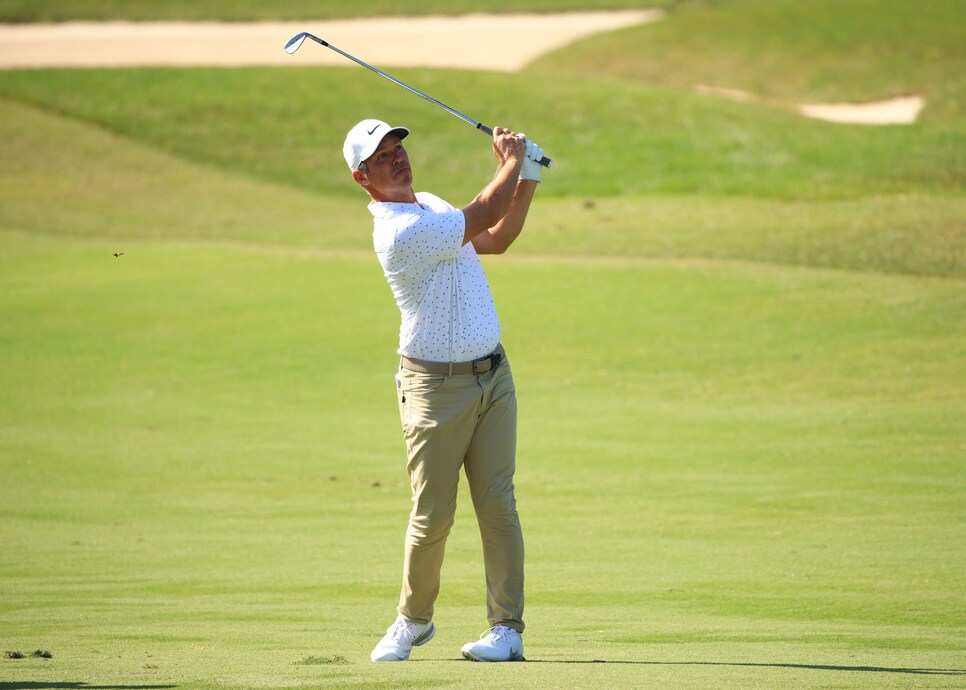 Casey strong in defense, backs Olympic push
The Valspar was one of the events canceled last year during the onset of the pandemic, making 2018 and 2019 winner Paul Casey the defending champ this week. That defense is off to a promising start as Casey—after an opening-hole bogey—racked up four birdies for a three-under 69 Thursday morning.
"Nice to finally be back, two years after I wanted to be back defending. The golf course is as good and as tough as it's ever been, and I played a nice solid round of golf," Casey said. "Got the bogey out of the way early and then just played some good golf after that. So pretty happy with that start. It can be treacherous."
Unfortunately for Casey, there are plenty of players in red on the leader board. But as the Englishman stressed, the most important thing about Round 1 is not to play yourself out of the weekend.
"And all I want to do. I mean, a three-peat has been talked about a lot and will be talked about until I'm done here, and I just want to kind of hang around, which is kind of what I did today," Casey said. "I certainly can't win it today, but I want to hang around. It's a tough thing to do a three-peat, I think only 10 guys have done it, something like that. So we'll see what happens."
Casey also reiterated his support for the golf in the Summer Games after the round, despite a number of restrictions that may face athletes in Japan. Given his solid season—with five finishes of T-12 or better in nine starts and No. 20 in the OWGR—he's in contention for an Olympic berth.
"I've always stated that I would love to play and I still do," Casey said. "I need to, I would love to be top 15 and to be honest if we had four of us going for Great Britain it would be amazing, so the more the merrier."
Sungjae comes up just short of history
There are five par 3s at the Copperhead Course. Sungjae Im birdied the first four. In a sense it was not surprising; Im plays them remarkably well, ranking 22nd on the tour in par-3 scoring. But thanks to the PGA Tour's staff, we realized just how rare that feat is.
After Im made 2 at the par-3 15th, the tour's communication department notified Twitter that in the 8,183 rounds played at the course before today's round, no player had birdied all five par 3s. Which, we know, is not exactly "where were you when" news. Conversely, 8,183 rounds!
However, though he found the green at the par-3 17th, Im's approach was nowhere near the pin, and his birdie attempt from 70 feet fell short and to the left of the cup. Clearly, Im was shaken by the moment as he missed his follow-up for par. (Not clearly, but you get the gist.)
Despite falling short of history, along with another bogey at the closing hole, Im still turned in a three-under 69.
Monday qualifier has his moment
Michael Visacki is a 27-year-old mini-tour legend who made a 20-footer in a playoff at a qualifier to earn his first career PGA Tour start at the Valspar. Now, there are plenty of walk-offs at qualifiers, and you don't have to look too far to find inspirational tales at these events. What separated Visacki's story was an emotional phone call caught on camera, sending him from the fringes of the sport to center stage. Thursday morning, Visacki finally saw that dream turn to reality.
Surrounded by a supportive crowd (Visacki lives just 90 minutes away), he found the fairway on his opening drive and darn-near holed a bunker shot for eagle:
His round went sideways with three consecutive bogeys, but Visacki righted himself, playing the final 14 holes in one over. Visacki's three-over 74 was one of the higher numbers on the day, although Thursday's celebration was not predicated by score.
"It was a lot of fun. Much different than playing the mini tours. It was an unbelievable experience," Visacki said.
Besides, there's still work left to be done on Friday and Visacki seems up for the challenge.
"Go out and shoot the lowest round possible," he said about tomorrow's goal. "Make as many birdies as I can."