News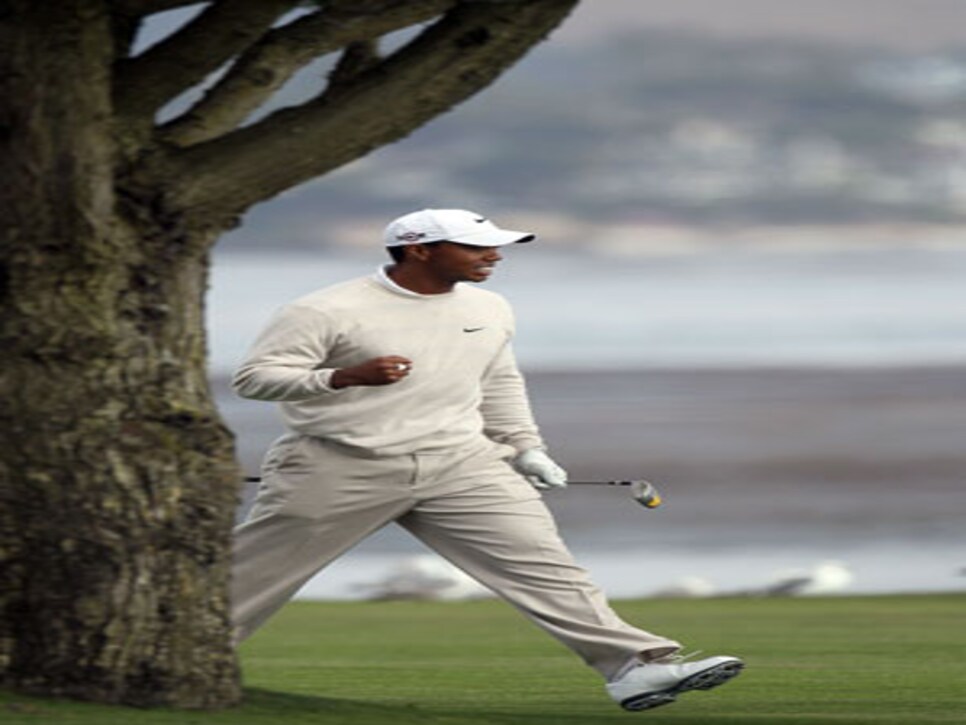 Woods reminded golf what it's been missing on Saturday.
PEBBLE BEACH -- We are down to the short strokes in this U.S. Open and we'll pause for a moment if your ears are still ringing. Who were the winners and losers on a memorable Saturday at Pebble Beach? Let's break it down with another edition of birdies and bogeys.
BIRDIE:: Tiger Woods -- The fist pumps. The bold slash around the trees. No, those were not 2000 highlights you were just watching -- just the world No. 1 finally revealing flashes of his old self.
BOGEY:: Tiger Woods -- If nothing else, the events of Saturday underscored what golf has been missing when Woods took his hiatus, and even when he was slogging through the early part of his return. Get it together, man. The game needs you.
BIRDIE:: Dustin Johnson -- The two-time AT&T Pebble Beach National Pro-Am champion proves his game can translate to the major championship level, showcasing his ability to not only overpower a golf course, but to sprinkle in some deft shotmaking as well. Don't expect this guy to go away anytime soon.
BOGEY:: Dustin Johnson -- Is it possible for a player to seize the U.S. Open lead with the round of his life and barely cause a stir in the process? Apparently so. A word of advice: the next time you're going to seize your 15 minutes, do it when Tiger Woods isn't having the back nine of the year.
BIRDIE:: Ernie Els -- A victim to both Woods and Phil Mickelson in past majors, the Big Easy gets another shot at both on Sunday after a third-round 72. Talk about having some pent up frustration.
BOGEY:: Mickelson -- Invincible on Friday and resilient during the third round, the Masters champion still has a chance at his first U.S. Open. But for one day at least, he goes back to being just another guy forced to answer questions about Woods.
BIRDIE:: U.S. Opens at Pebble -- Sure, we've got one round left, and who knows, maybe it turns out to be a dud. But do you really expect that to happen? Anyone? Hello?
BOGEY:: Bethpage Black -- Remember where we were at this point last year? Neither do we.
BIRDIE:: Ingenious fans -- As Woods drives on 18, a handful of kayakers paddle up next to the tee to take in the scene. Just when you thought those hospitality suites were the best seats in the house.