U.S. Open
U.S. Open 2023: Fans, rejoice! USGA promises reduction of commercials during U.S. Open broadcast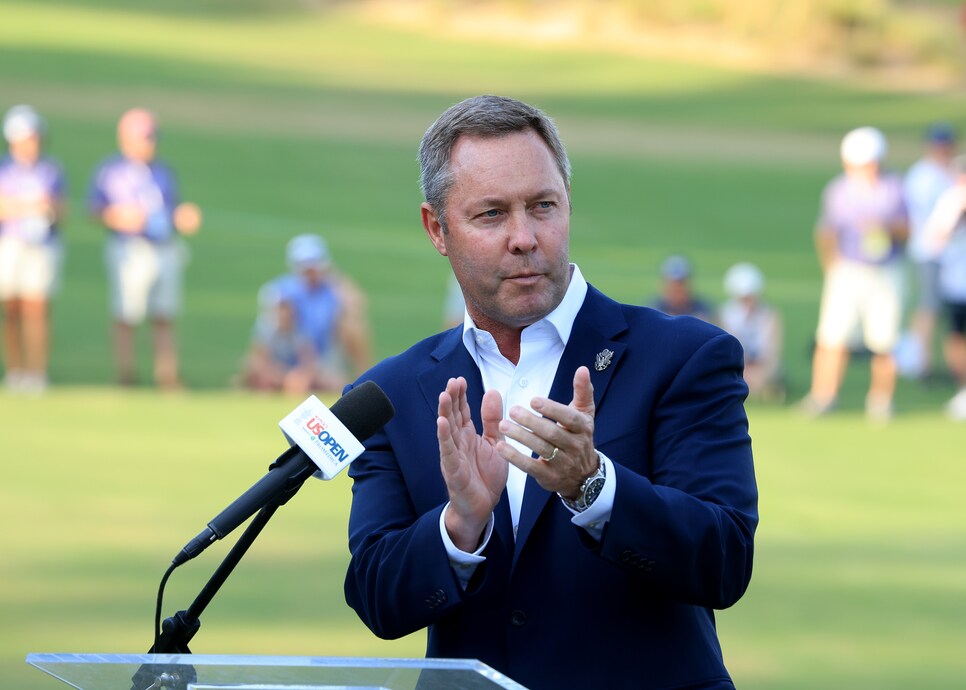 LOS ANGELES — The USGA has heard your cries and is promising not to make the same mistake.
"Not enough golf, too many commercials" has been a long-standing complaint from golf fans, but during last year's U.S. Open at The Country Club in Brookline, viewers seemed particularly upset and aired their frustrations on Twitter. There was such a critical mass of objections to NBC Sports' broadcast that USGA CEO Mike Whan issued a response to a tweet from No Laying Up on the subject. "I'm on it," Whan wrote. "We have the best sports production team in the world here with our partner NBC Sports [Olympics, Super Bowl, etc.] and if the amount of interruptions are problematic, we will work with our partner to do better!"
Speaking to the media Wednesday at Los Angeles Country Club, Whan said he is making good on his promise, working with NBC to create a 30-percent reduction in commercials this week
"To me last year when you're here all day and you're in meetings all day and everything else, sometimes you don't really understand the fan experience until midnight and reading social media," Whan said. "We got together with NBC on Saturday morning and we actually cut our commercial interruptions on Sunday of last year, and really just followed that logic through.
"I'm proud of NBC. They've really cut back on some of their in-broadcast programming. So have we at a similar level. They've got bills to pay and so do we, so I get that. Now I can comfortably say—and there will still be millions of people that don't like the commercial interruptions because no matter how low you get it you'll get that feedback. But yeah, we made an effort between both of us to make sure that, when I talked before about being big and wanting the experience to be different, we wanted to make sure the experience is different whether you're here or not here, whether you're watching it on your computer, your phone, or you're watching it on TV."
Additionally, NBC will air up to 25 hours of live coverage from the U.S. Open, by far the most broadcast hours in tournament history. There is also a supplemental broadcast called "All Access," which will be available on the Peacock streaming service and also feature limited commercial interruptions.
MORE FROM GOLF DIGEST @ THE U.S. OPEN