The Loop
USGA brainstorms on potential DQ scenarios
After meetings last week with PGA Tour commissioner Tim Finchem and LPGA commissioner Mike Whan, the U.S. Golf Association's Mike Davis convened an all-day brainstorming session Monday to scrutinize Rule 6-6b that deals with disqualification for signing an incorrect scorecard.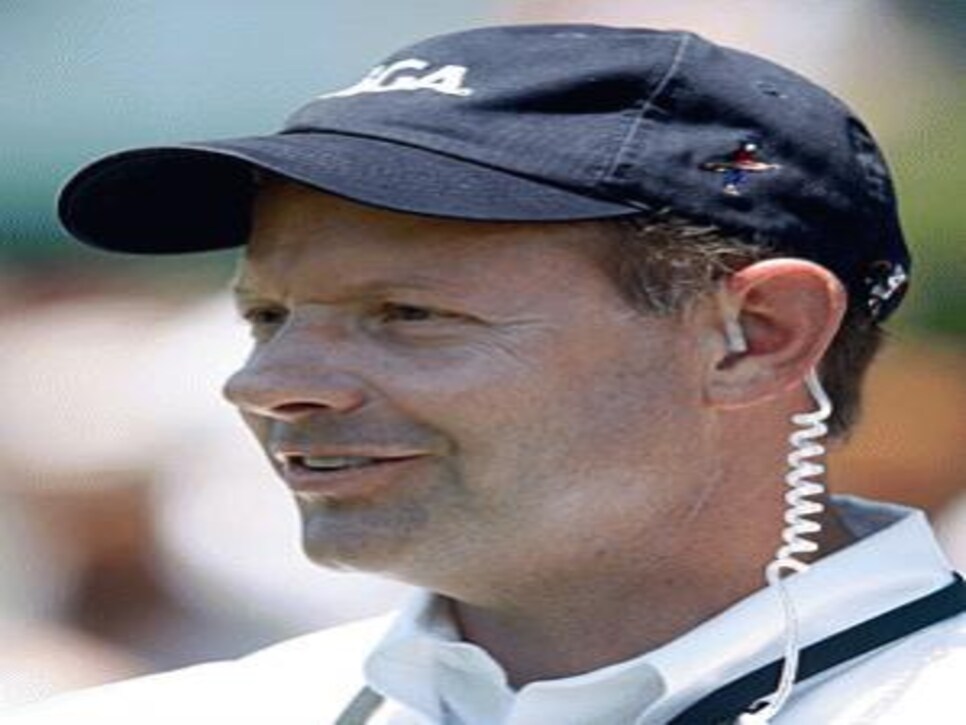 "What we wanted to do was try to ask ourselves questions and come up with some answers, if we could come to some agreements internally and really break down some scenarios," Davis, the USGA's senior director of rules and competitions, said by phone. "It was a pretty fascinating exercise, and one thing we found is that the more we asked ourselves, the more questions seemed to come up."
Davis met with Finchem and Whan last Friday in Phoenix during the USGA's annual meetings. Among the talking points was a review of the rule calling for disqualifying a player for signing an incorrect scorecard, a conversation initiated by recent DQs involving Camilo Villegas and Padraig Harrington, whose infractions were caught on camera but were not brought to light until after play had ended for the day.
Davis said he and five other rules officials studied 18 different scenarios; 12 were related to how television impacts rulings and potential DQs. "It's especially interesting when you get some great rules minds together and you look at various situations and you get so many different points of view," Davis said. "You have to ask, 'How many people does this particular scenario affect? How does it affect other rules?' It wasn't easy to draw a consensus."
Davis said the USGA planned to share its finding with the R&A and then discuss how to proceed. No change to the rule is imminent. In fact, the governing bodies just met at St. Andrews Scotland in mid-January for the Quadrennial Rules Conference, where final recommendations for rule changes are agreed upon for enactment Jan. 1, 2012. It would be unusual, though not unprecedented, that the USGA and R&A would approve a significant rules revision in the intervening years before the next QRC.
"If the USGA and R&A deem something important enough to change a rule in the interim then we'll make that change," Davis said. "Right now, we're just looking at all the possibilities. Again, we certainly understand the concern of the tours, especially regarding TV's role here. Our meeting with Tim (Finchem) was very good. His concern was that the TV situation with respect to the rules was not good for the rules or the game, and by extension not good for the tour. But Tim -- and Mike (Whan), too -- understands that we have to proceed slowly so that we don't create more problems trying to solve one."