USGA
USGA announces local qualifying will return for U.S. Open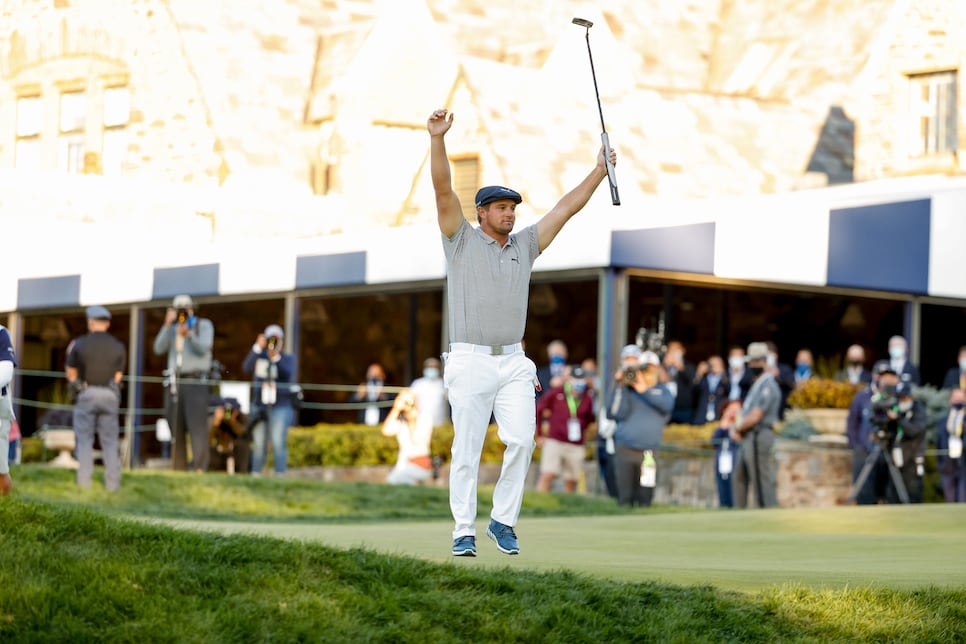 Local qualifying for the U.S. Open is returning in 2021.
Part of the bedrock of USGA events, local qualifying for the 2020 championship at Winged Foot was canceled due to the COVID-19 pandemic, with traditional spots conferred in sectional qualifying instead handed out via exemption categories. However, the USGA announced Wednesday that this year's U.S. Open will indeed be "open," with 109 qualifying tournaments taking place in the United States and Canada.
"Professional and amateur golfers worldwide have a pathway to emerge from the thousands who will attempt to earn a place in this year's U.S. Open at Torrey Pines by competing in this two-stage qualifying process that was established in 1959," said USGA senior managing director John Bodenhamer in a statement. "Allied Golf Associations and Golf Canada, with the cooperation of the USGA's five regional offices, are joined in this collaborative effort for both stages. We appreciate their diligence in overcoming the challenging times we confront each day."
Over 9,100 entries were accepted for the 2019 U.S. Open, with 17 players making it to Pebble Beach through local and sectional qualifying and four reaching the weekend. Ken Venturi (1964) and Orville Moody (1969) are the only players to win the U.S. Open after qualifying through both local and final play.
Some of the notable local qualifying venues in 2021 include Illini C.C. in Springfield, Ill., which will host a qualifier for the 42nd consecutive year in which qualifying has been conducted, and Maketewah C.C. in Cincinnati, Ohio, serving as a site for the 44th time in 46 years. A complete list of qualifying venues can be found here.
Those players who advance out of local qualifying will join a group of locally exempt players in final qualifying, which will be conducted over 36 holes. Dates and courses will be announced in February. To be eligible to enter the U.S. Open, a player must have a handicap index not exceeding 1.4, or be a professional.
The 2021 U.S. Open begins June 17 at Torrey Pines G.C. (South) in San Diego, Calif. Bryson DeChambeau is the defending champ.