The Loop
USC's blind long-snapper Jake Olson wants to play Augusta National, and here are two members who can make it happen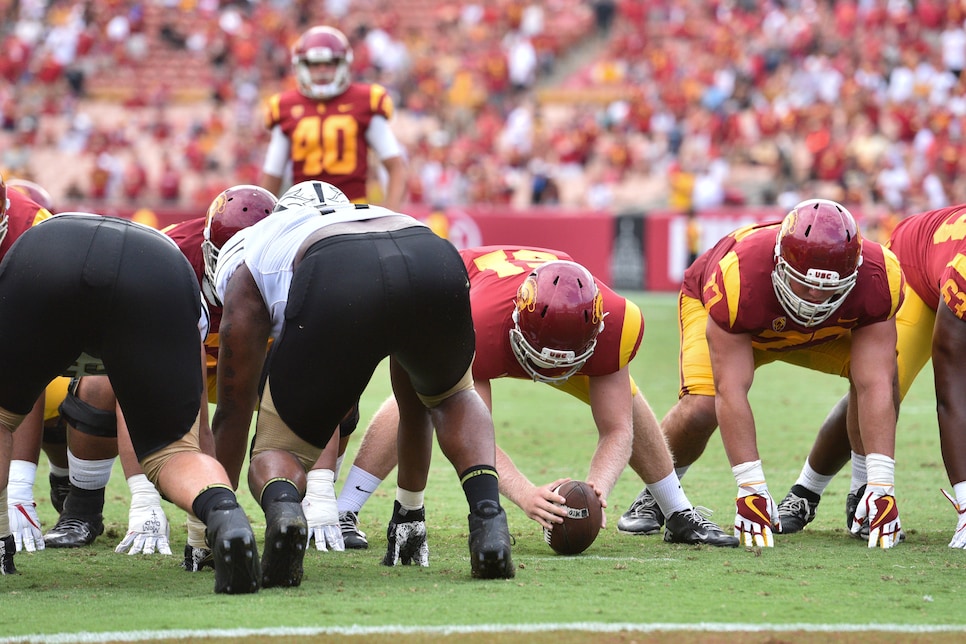 Last year, USC long snapper Jake Olson made national news when he snapped on an extra point in the Trojans' season opener against Western Michigan. Olson is blind and has been since he was 12.
What generally is not known (though it was chronicled here) is that he is an avid golfer, who in fact played on his high school team, Orange Lutheran, in Orange, Calif.
"We hear you play golf. Where do you play?" the writer, Eric Lindberg, asked.
"My home course is SeaCliff [Country Club] down in Huntington Beach, California," he replied. "My dream course would be Augusta National, where they play the Masters."
Someone ought to make this happen, and someone probably will. Two former USC football stars are also Augusta National members — Lynn Swann, who is now the Trojans' athletic director, and Pat Haden, their former AD. Swann is in the Pro Football Hall of Fame and the College Football Hall of Fame, while Haden, who was a Rhodes Scholar, is in the Rose Bowl Hall of Fame.
Olson, who will again be on the Trojans' roster this season, was named the Pac-12 Special Teams Player of the Week for his snap in the Western Michigan game. He also was named the Trojans' Most Inspirational Player.
Lindberg asked him what his plans are after graduation.
"I love motivational speaking, and I definitely want to continue to do that," he said. "I'd also like to golf more and see how far I can go with golf. A couple dream jobs for me would be general manager of an NFL team or host of my own sports talk show. I really want to stay involved with sports in some way."