The Loop
USC women end regular season where they began: No. 1 in Golf World/WGCA coaches' poll
For just the third time since Golf World resumed its women's college coaches' poll in 2001-02, the same school has been ranked No. 1 in every poll through an individual college season. USC joins the Duke in 2003-04 and UCLA in 2011-12 as the only programs to go wire-to-wire in a given year.
Before congratulating the Trojans on their accomplishment, however, it's worthwhile to note an interesting oddity: neither the Blue Devils or the Bruins actually went on to win the NCAA title that season. Duke was upset, coincidentally, by UCLA in 2004 at Grand National in Opelika, Ala., while UCLA was a distance eighth to Alabama at Vanderbilt Legends Club in 2012.
Nevertheless, USC looks to defend its national championship from a year ago and claim itsr fourth in school history when the team begins play as the top seed at the NCAA West Regional on Thursday.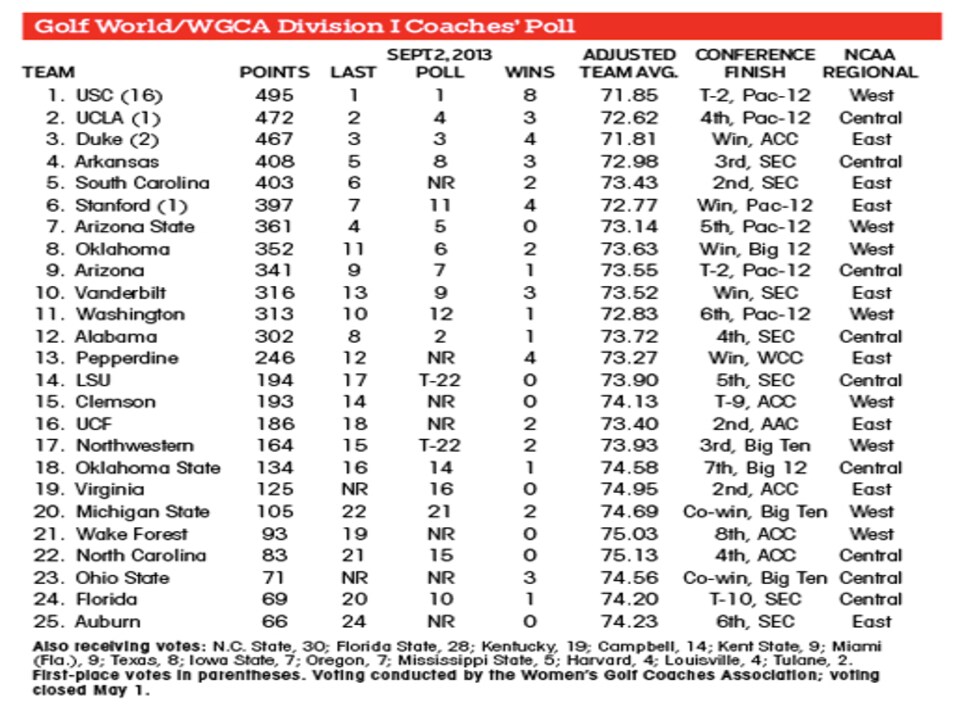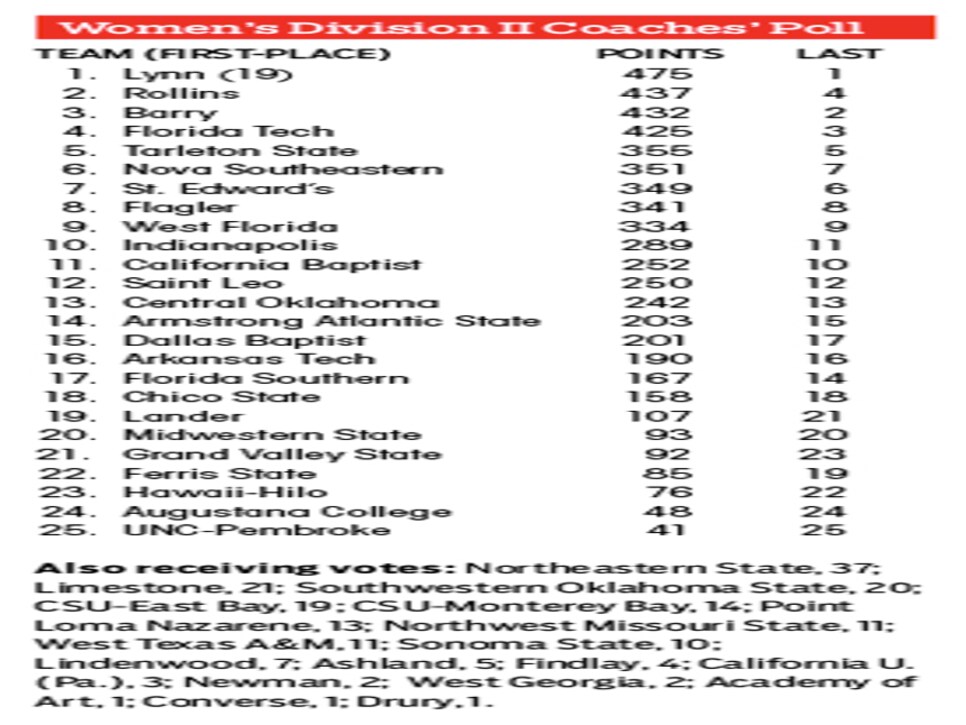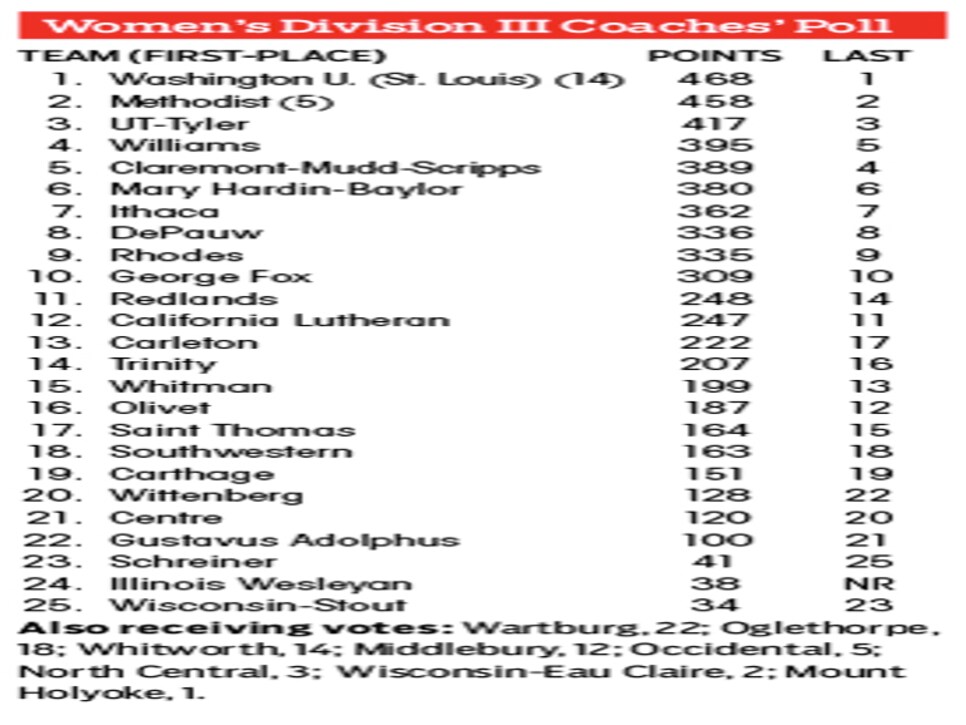 Methodist claimed the No. 2 spot in the latest poll, earning the remaining five first-place votes. The Monarchs are trying to start a new streak after having their string of 15 straight NCAA titles snapped last spring.