U.S. Open 2021
The amount of players quitting this U.S. Open qualifier due to weather delays is astounding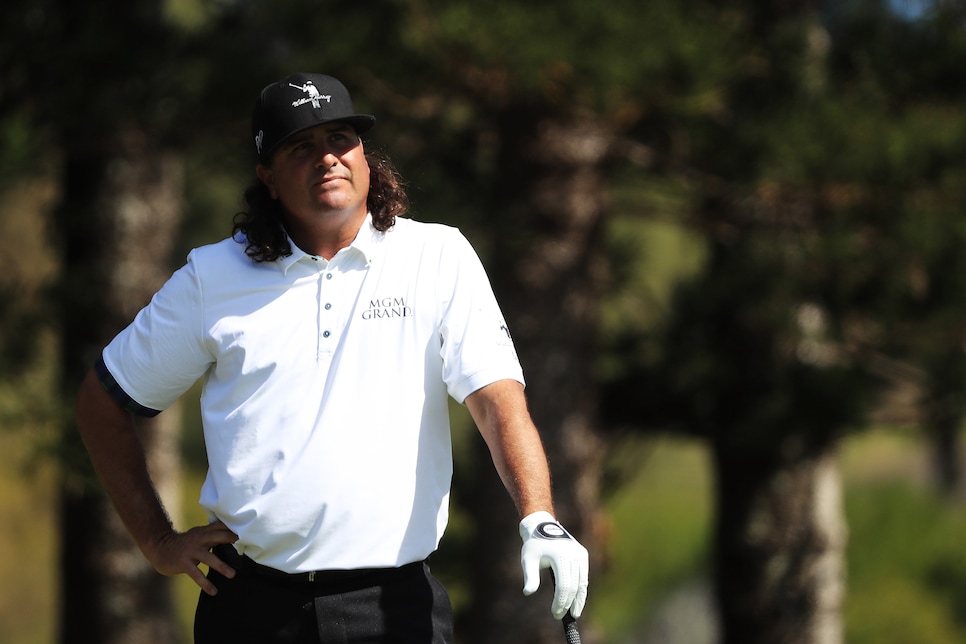 Pat Perez withdrew from the second round of a U.S. Open qualifier in Dallas after shooting 66 in the first round.
Getty Images
The Monday when most of the U.S. Open sectional qualifying tournaments are played is among the best days on the golfing calendar, when hundreds of aspiring players across the country battle it out over 36 holes to earn a spot in the national championship. "Golf's longest day" is what we've come to know it as.
But when it becomes the longest two days? Well, then it's just a nightmare.
That's what happened on Monday and Tuesday at Dallas Athletic Club. There are nine other qualifiers in the U.S. set for June 7, but the USGA held one in Texas this week in advance of the PGA Tour's Charles Schwab Challenge at Colonial in Fort Worth. The proximity attracted a number of notable tour players, including Graeme McDowell, who was having to try to qualify after the 10-year exemption for his 2010 U.S. Open win at Pebble Beach ran out.
But bad weather forced play to be suspended on Monday, and players abandoned qualifying by the droves. When there was another delay on Tuesday, it became a race to the parking lot to get the heck out of there. In all, a whopping 55 players (of the 115 of those entered) pulled out before completing two rounds. Among them: McDowell, Scott Stallings, Nick Watney, Pat Perez and Mike Weir.
That was just fine for the guys who chose to stick around. Not a single well-known tour player advanced. Four-time tour winner Scott Piercy came the closest, but he was eliminated in a 10-man playoff for the last of 10 total spots.
The top two finishers at nine under were both amateurs—Matthias Schmid, a German native who played at Louisville, and Matt Sharpstene, a junior at Charlotte.
Perez, 45, was making a bid to play a second U.S. Open at the Torrey Pines facility in which he drove a range picker when he was a student at nearby Torrey Pines High School. In 2008, Perez reached the Torrey Open through the sectional in Columbus, Ohio. Asked at the time if he'd have watched the tournament if he wasn't in it, Perez replied with his usual comic bluntness, "I've have been up at the lake on the boat all week. It wouldn't have interested me in the least."
Perez, who has three PGA Tour wins, ended up shooting nine over par in the '08 Open and tied for 36th.