News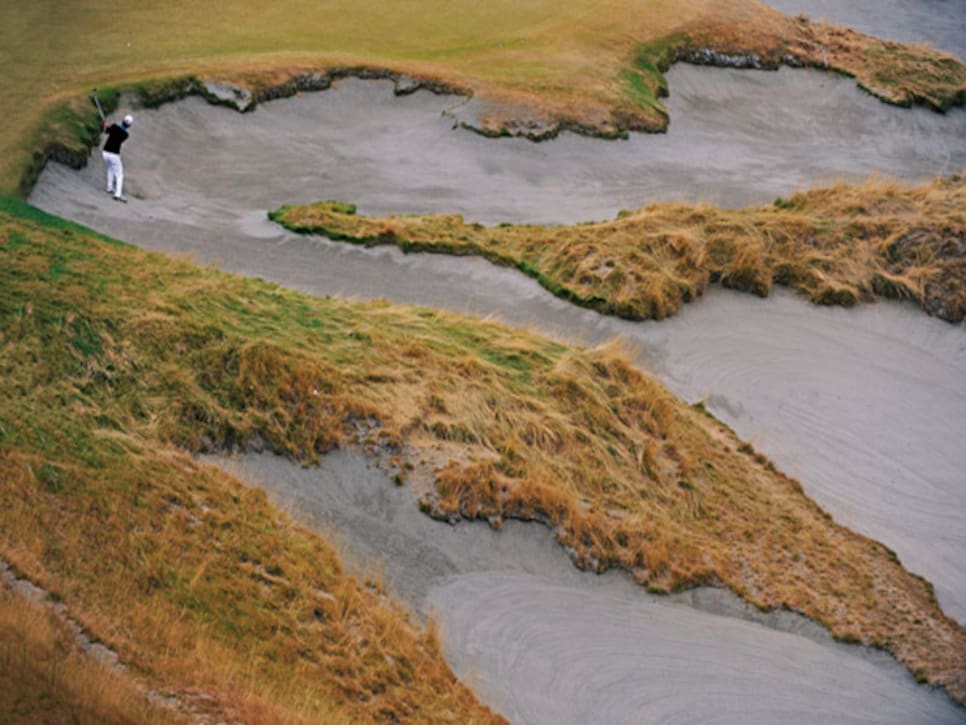 David Chung lost to Peter Uihlein in the 2010 U.S. Amateur final at Chambers Bay.
Chambers Bay has never been the host of a tour-level event, but it won't be a mystery to everyone in the field at this year's U.S. Open. A group of young players got to experience the course under tournament conditions at the 2010 U.S. Amateur. What do those guys know that the rest of the field will have to figure out?
"The best thing about Chambers Bay was the amount of creativity that we had to use," says Peter Uihlein, the 2010 champion. "The concept of aiming away from the pins and using slopes to get the ball close to the hole was awesome."
Sure, the guy who wins the tournament usually loves the course. But apart from a general feeling that Chambers Bay played too firm during those two days of stroke play in August—something USGA executive director Mike Davis acknowledges—reviews were almost universally positive. Morgan Hoffmann calls the course "cool." Nick Taylor uses the word "fun." It almost made you wonder if these guys were describing a U.S. Open course or a trip to the Space Needle in nearby Seattle. And this year's newcomers could walk away with similar opinions, provided they're prepared for a distinct test.
"It's definitely going to surprise a lot of the guys who haven't seen it before or don't know much about it," says Patrick Cantlay, who lost to Uihlein in the semifinals. "Guys freak out when it's different and it's not what they're expecting."
"You have to have a very open mind going in," says Max Homa, a quarterfinalist in 2010. "I tried to do a good job of walking the course. I tried to look at every hole with a bird's-eye view in my head. Where does the designer want you to land it? Where are the sideboards? You have to have a wide eye and look at it in an unconventional way."
The U.S. Open's old "fairways and greens" adage doesn't always hold true at this links layout that's more like a course you'd expect to see in the British Open rota.
"Sometimes you have to miss a green to make par," Hoffmann says. "The fairways are so good and tight you can play whatever type of shot you want."
Players will also have plenty of options off the tee with wide fairways and a drivable par 4. But just because Chambers Bay won't play like a normal U.S. Open doesn't mean it won't take a toll on the field. The scoring average was 79.25 on the Open course in the two-stroke-play rounds for the 2010 Amateur, when Chambers Bay was a par 71. (It'll be a par 70 for the Open.) A number of the game's brightest stars—Brooks Koepka (81), Russell Henley (82) and Jordan Spieth (83)—failed to qualify for match play.
"It's just hard," Koepka says. "You can't relax on one shot. You can't take a shot off. You can't take a second off."
"Top-five toughest setups I've played," says Justin Thomas, whose 69 in 2010 matched Todd White for the lowest score at Chambers Bay on Day 2, when no one else broke par there (two courses were used). The day before, a 68 by Patrick Reed, a 69 by Patrick Rodgers and a 70 by Cantley were the only sub-par rounds on the Open course.
"I think even par would win by a lot," Hoffmann says.
OK, that sounds more like a U.S. Open course.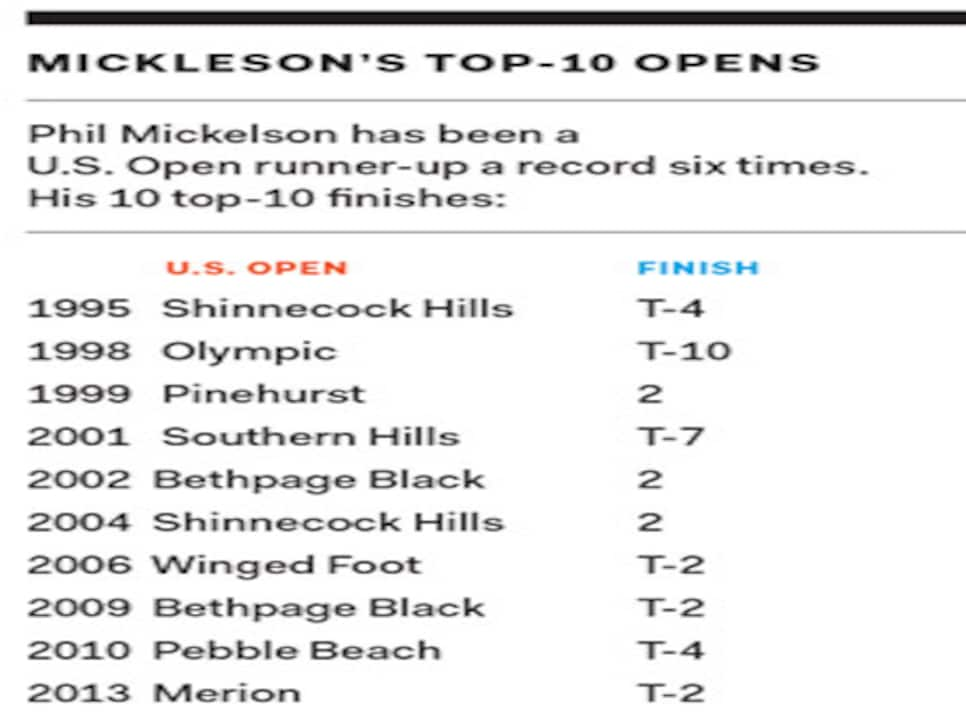 MCILROY, STENSON AND MICKELSON
So what type of player should we expect to succeed at Chambers Bay? Most of the golfers we talked to were reluctant to predict a winner, but all agreed that being long off the tee, having a high ball flight, and possessing an imaginative short game will be an advantage. The three names that did come up? Rory McIlroy, Henrik Stenson and six-time Open runner-up Phil Mickelson.
The timing of this new U.S. Open venue might be perfect for Mickelson's quest to complete the career Grand Slam. His recently found love of links golf translated into a British Open victory at Muirfield in 2013, and he'll turn 45 two days before this tournament starts. (Hale Irwin is the oldest U.S. Open winner at 45 years, 15 days in 1990.) For now, Chambers Bay might lack history, but if Mickelson could break through, that would cease to be a problem.
"I think a player who plays a lot by feel, like Phil, has a good shot there," says Scott Langley, a quarterfinalist in 2010. "Somebody who sees options other guys don't see around the greens and goes for it."