News
U.S. Open: Landry leading when play suspended for day
The first round of the U.S. Open at Oakmont (Pa.) Country Club got off to an unfavorable start on Thursday — three weather delays, the last of them culminating in suspension of play at 4:34 p.m. (EST).
Only three groups had completed play, while the afternoon wave of 78 players never started their rounds.
Andrew Landry, a 28-year-old U.S. Open rookie, was the leader when play was called, at three-under par through 17 holes and facing a 10-foot birdie putt at 18 to get it to four under. Landry had been as low as five under at one point, until consecutive bogeys on seven and eight.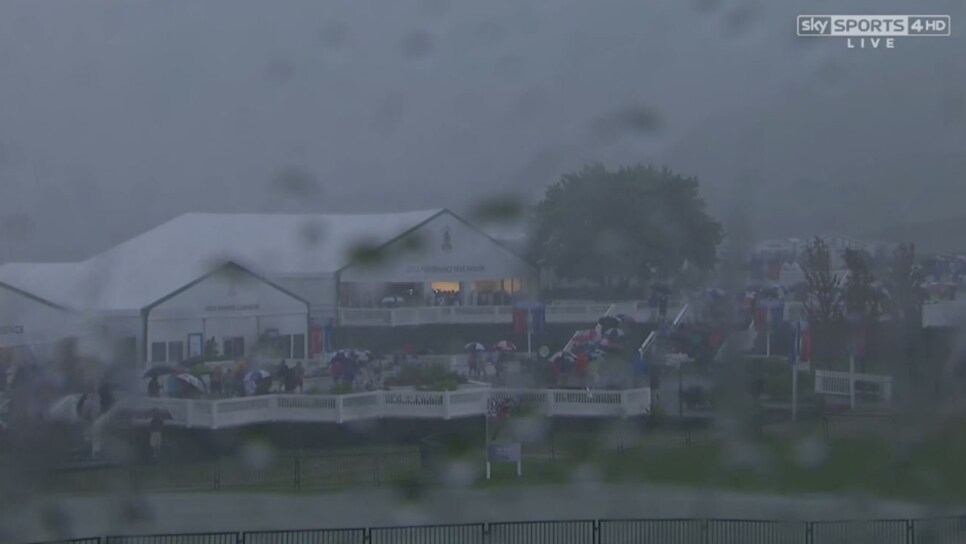 Bubba Watson and Danny Lee are tied for second at two-under par.
The leader in the clubhouse, meanwhile, is amateur Scottie Scheffler, a former U.S. Junior Amateur champion who plays college golf for Texas. Scheffler posted a one-under par 69.
Reigning U.S. Open champion Jordan Spieth was one over through 11 holes and tied for 19th, along with playing partner Bryson DeChambeau.
Rory McIlroy, the winner of the 2011 U.S. Open, was four over through 13 holes. He is tied with Masters champion Danny Willett.
Rickie Fowler's major championship woes of late continued. He was six over through 12 holes.
World No. 1 Jason Day did not start on Thursday, along with his playing partners Adam Scott and Louis Oosthuizen, Phil Mickelson and Justin Rose.
Click here for the full leader board from Oakmont.