News
U.S. Open champion will receive record payout at Erin Hills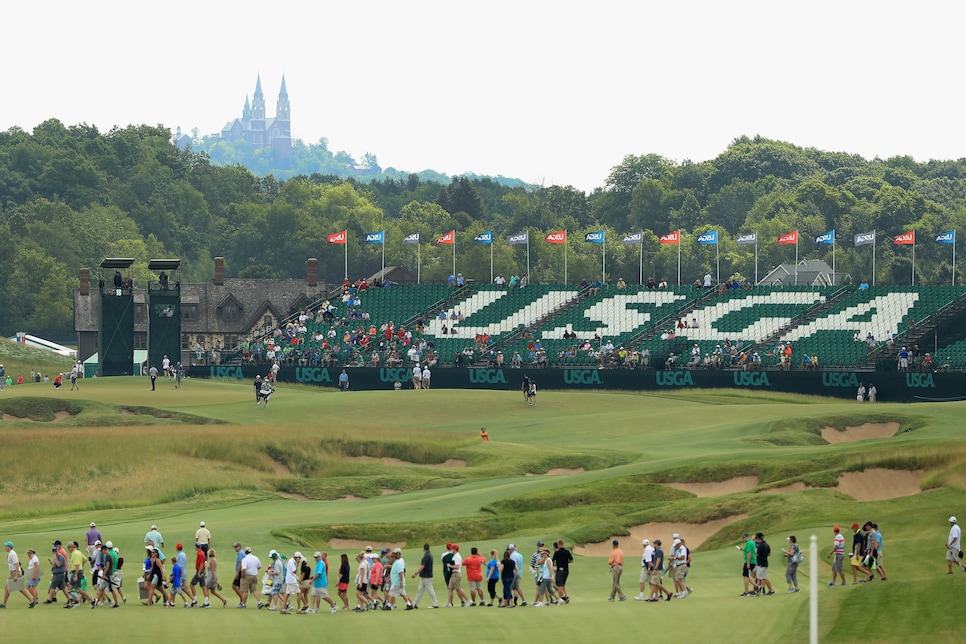 ERIN, Wis. -- Not that those competing at Erin Hills on Sunday need extra incentive to grab the trophy. But for whoever finishes as the U.S. Open winner, life will get a little richer.
The USGA is awarded a record $12 million purse this year, including a whopping $2.16 million to the winner. Second place ain't too shabby either, with the runner-up taking home $1.29 million.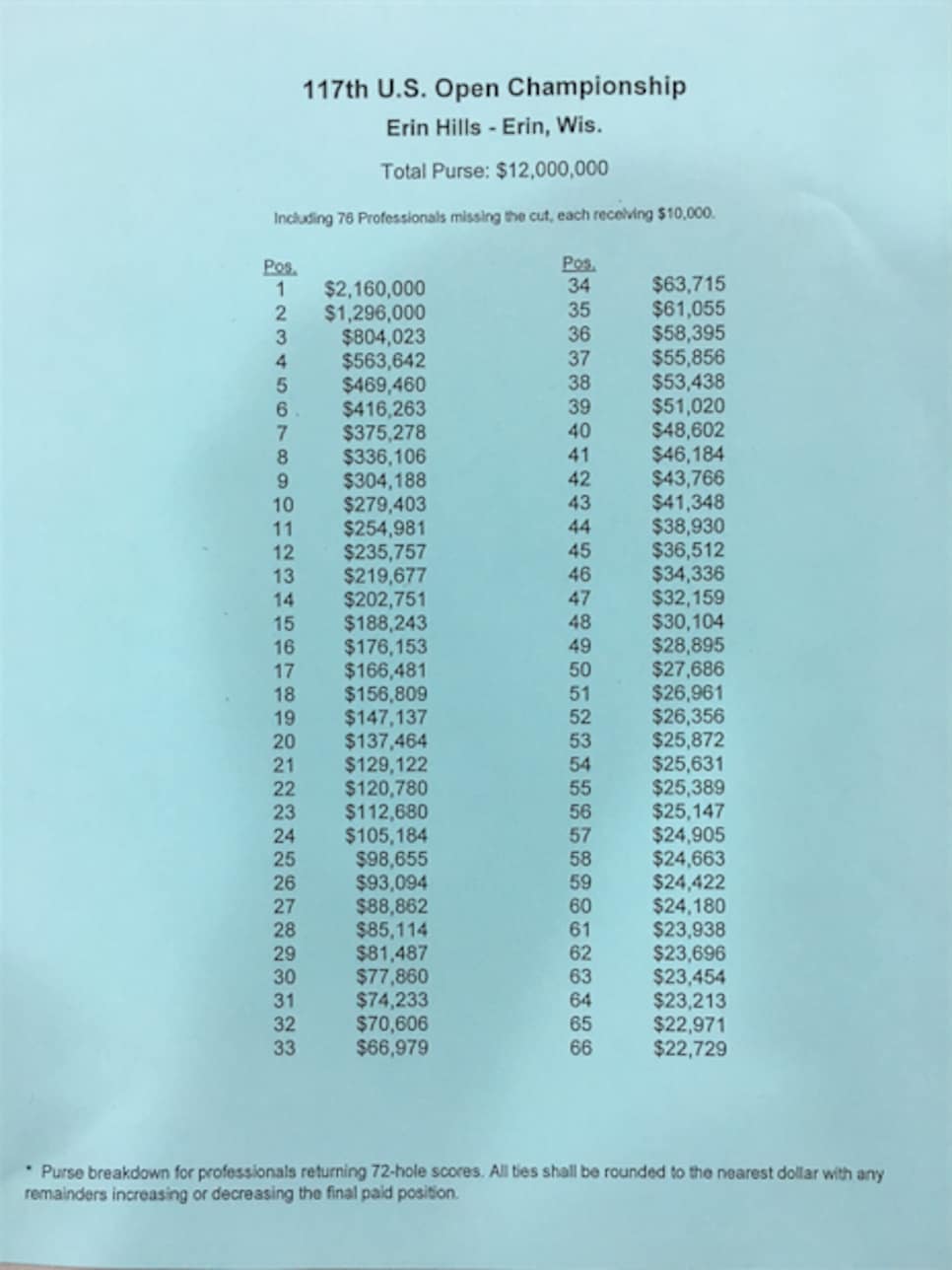 That, my friends, will keep your ball supply stocked for quite some time.
"When you look at the USGA championships, by and large just about any way you look at, they're the most important championships not only in the U.S. but in the world," Mike Davis, USGA executive director/CEO, said earlier this year. "And we talked about that and said the purses really should reflect that."
It's a large spike from what the purse stood just a decade ago. In 2003, the U.S. Open's total prize was $6 million. The tournament received $1 million boosts in 2014 (from $8 million to $9 million) and 2015 ($10 million).
Last season, Dustin Johnson received $1.8 million for his efforts at Oakmont.