The Loop
U.S. Open at Oakmont likely to fit definition of 'Beelzebub in plus fours'
It is a curious dichotomy, that 10,000 or so golfers set out each year to qualify to play in a U.S. Open that would likely humiliate them.
The late Los Angeles Times columnist Jim Murray, an unapologetic fan of the 18-hole train wreck for the material it provided him, noted this in discussing club pro Tony Lopez, an unfortunate qualifier for the 1972 U.S. Open at Pebble Beach, who had rounds of 86 and 91.
"You have to understand," Murray wrote, "the pros not only volunteer for this misery, but they fight to get in. Imagine a guy playing in two qualifying tournaments, then paying to play and then having a guy walking around behind you with a sign saying you're 33 over par. Tony Lopez ought to at least get Green Stamps."
Murray had an ally in the USGA, which deliberately attempts to ensure the train goes off the rails, as it seems certain to do at Oakmont Country Club. It is a notoriously difficult course even without the USGA's sinister machinations.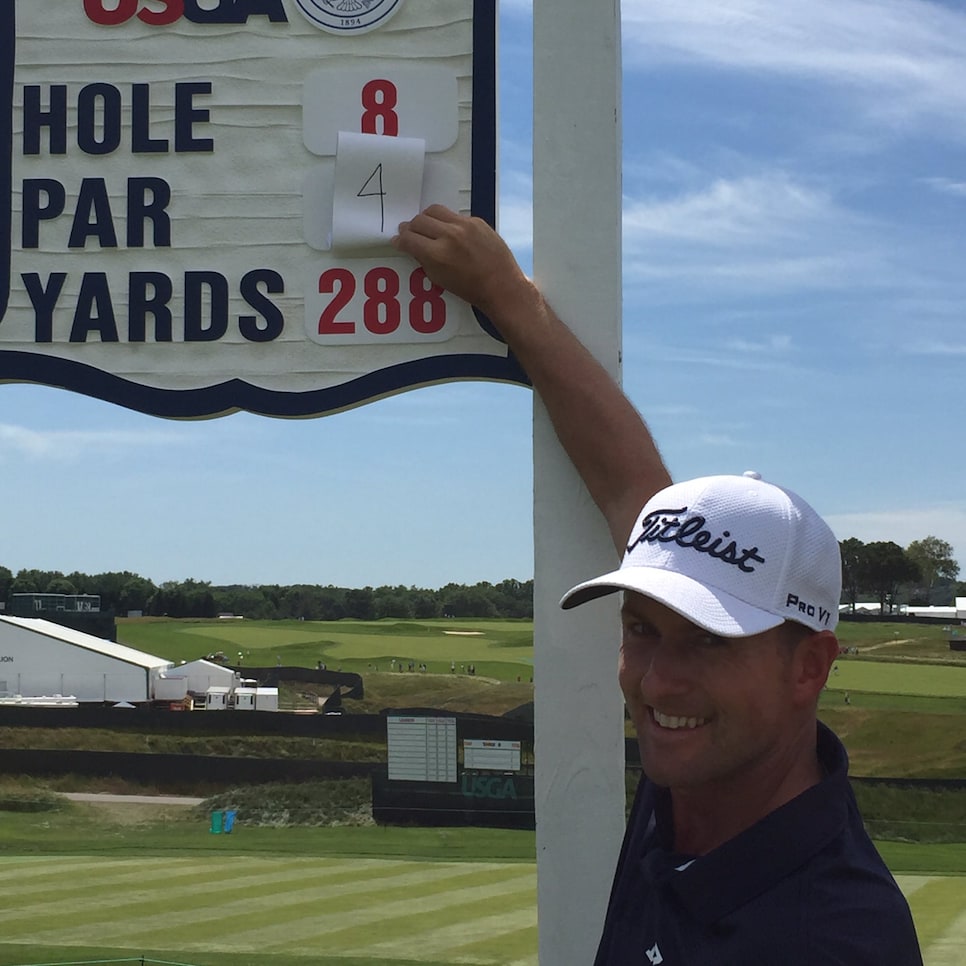 "All you have to do is take one hole that's called a par 5 and don't do anything to it and call it a par 4," the late Frank Hannigan, former executive director of the USGA, once said. "It's a mind game."
Indeed. The ninth hole at Oakmont, 477 yards, was played as a par 5 until the 2007 Open. That year, it was the fourth most difficult hole, its average score 4.49. In 1994, as a par 5, it was the easiest hole of the tournament with a scoring average of 4.62.
"You want to make an easy hole hard what do you do? Just change the par," Fran Nobilo said on Golf Channel.
The eighth hole at Oakmont, incidentally, is listed as a 288-yard par 3. USGA executive director Mike Davis has hinted that it might be set up to play 300 yards in one of the four rounds, as it did in 2007.
One former U.S. Open champion, Webb Simpson, is on to the USGA's mind games. On Twitter, he posted the photo above and wrote, "We play to total score, not to par, but I just made a bunch of guys feel better about 8."
Probably not. This U.S. Open, like so many before it, is destined to fit Murray's definition of an Open: "Beelzebub in plus fours."