florida man
U.S. Open 2023: Meet the mini-tour pro who will be chipping one-handed at LACC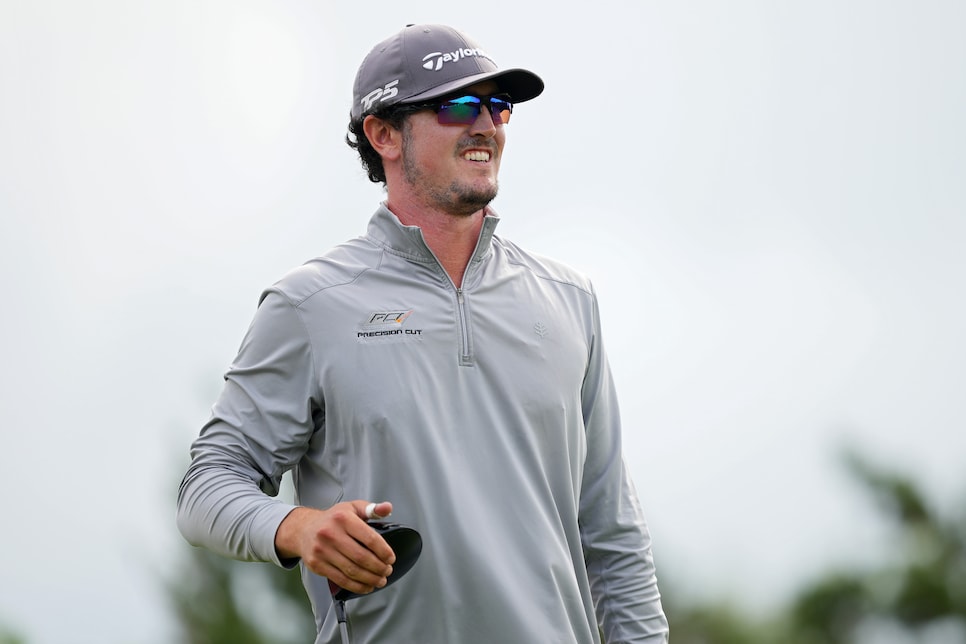 Difficult this. Challenging that. All we're hearing this week is how tough Los Angeles Country Club is going to be for the best pros in the world. Well, one golfer, in particular, will make things even tougher for himself as he'll be taking on some of the trickiest chip shots in the sport with just one hand.
Mini-tour pro Austen Truslow certainly got an extra glance or two during his U.S. Open qualifiers with his one-handed chipping technique, but it worked out for him just fine. Ranked No. 3,681 in the Official World Golf Rankings, Truslow shot rounds of 66-69 at the par-70 Pine Tree Golf Club in Boynton Beach, Florida to win by two strokes. His one-handed chip worked just dandy for him in qualifiers, but it'll be interesting to see how it fares against a rough LACC course.
The right-hand-only technique apparently started as a drill for Truslow, but it stuck. Now it's a calling card for the 29-year-old Fort Lauterdale native.
"I started the one-handed drill just to work on exposing the bounce, using the club the way it's designed," Truslow said. "And then over time, it just became clear I was a better chipper with one hand.
Truslow has played seven PGA tournaments, including a tenth-place finish at the 2019 Puerto Rico Open, so it's not as if he hasn't been in star-studded fields before. With that said, this is a bit different. Hopefully, Truslow's unusual technique holds up against the best of the best and we get to see a few one-handed chips over the weekend.