The Good, The Very Good and The Ugly
U.S. Open 2021: Brooksy's shuffle-in-place 71 and four other surprising rounds from Day 3 at Torrey Pines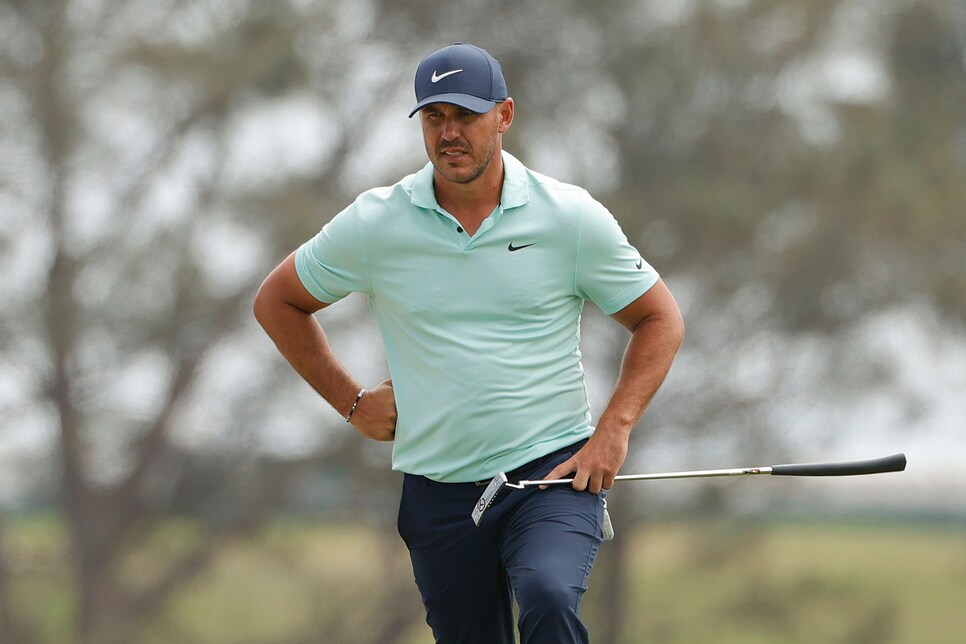 Russell Henley holding his nerve to hold onto the lead in the 121st U.S. Open Saturday probably surprised a lot of people. It might even have surprised Russell Henley.
Mackenzie Hughes making a run at the top was very much a surprise. Phil Mickelson making a run at the bottom had to be a surprise, too. Richard Bland falling back maybe was not a surprise. Xander Schauffele and Jon Rahm, each seeking his first major title, were mild surprises in falling back slightly, but they didn't shoot themselves out of it.
A U.S. Open usually is filled with the predictable and the unpredictable. And the predictably unpredictable. But do you know what was the most surprising development in the third round at the South Course at Torrey Pines?
With several of the big names moving into contention, including (ssshhhhh) Bryson DeChambeau, the defending champion, on a course that definitely could be had, two-time U.S. Open winner Brooks Koepka couldn't find that major gear we're all used to seeing. An even-par 71 on a day when 17 players broke par was not part of your standard Brooks-in-a major script.
Going into Sunday's final round there are 13 players ahead of him on the leader board and another seven with whom he's tied at even-par 213. Now, it's not like he's totally out of it. He's just not in it the way we've come to expect. Shocking, really.
Here are four other surprises on Day 3 in San Diego:
Because golf surprise: Mackenzie Hughes, 68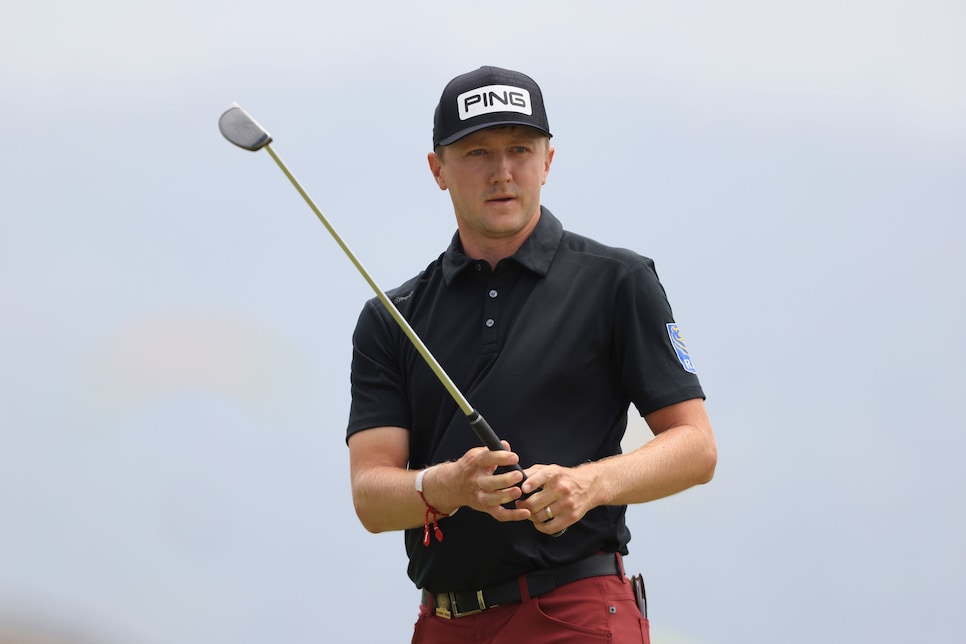 We were still trying to wrap our heads around his second-round 67, his only round in the 60s since the first round of the RBC Heritage, and now Hughes throws a 68 at the field and he's tied for the lead with Henley and Louis Oosthuizen. Hughes came into the championship having missed his last five cuts. His best round was an even-par 70 at the Charles Schwab Challenge. He ranks 189th in strokes gained/tee to green, not a harbinger of success in a U.S. Open. Neither is the fact that the 30-year-old Canadian had never made the cut before in three previous U.S. Opens starts. So, naturally, he's 18 holes away from his second career victory. The first was four years ago. It boggles the mind.
Can't go home again surprise (Lefty Division): Phil Mickelson, 76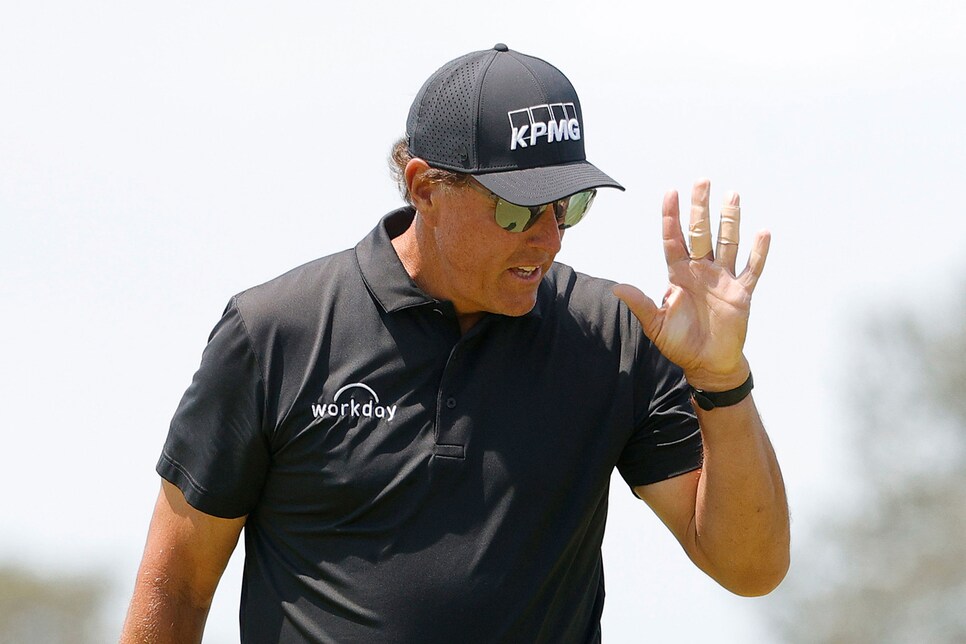 After a 69 on Friday to make the cut, Mickelson reverted to "I hate this golf course" form on Saturday. A three-putt par at the last summed up the day for the San Diego native and reigning PGA champion, but then Phil said this and put the cherry on top of a hot mess: "I played really well yesterday and thought I had it, I was going to make a run. And I just completely lost it today." That he did.
Pressure-filled surprise: Akshay Bhatia, 73.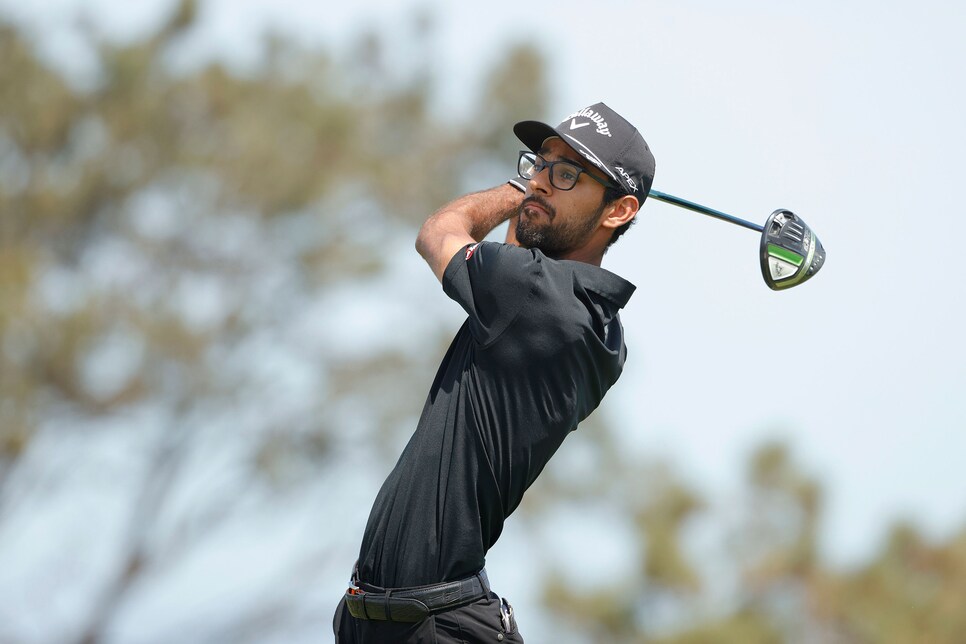 Making the cut on the number (four over) in his U.S. Open debut, Bhatia, 19, was the odd man in the field of 71 to advance to the weekend, and drew a marker, which usually augurs a somewhat relaxing situation. But not for Bhatia, who was joined by Jason Gore, a former PGA Tour player who is in his third year as USGA player relations director. Gulp. Gore's caddie was outgoing USGA CEO Mike Davis. Double gulp. But the North Carolina kid did OK, converting two birdies against four bogeys while probably feeling more self-conscious about his every move and mannerism than ever before, save maybe his pro debut. Good learning experience.
Farmers Insurance Open, Part 2 surprise
We truly expected the USGA would put a little fire into the South Course for Saturday's third round the way it reinforced Winged Foot last year in the second round. Never happened. In the final accounting of Day 3, we saw 28 rounds of par or better. By comparison, in the third round of the Farmers Insurance Open in January there were 27 scores of par or better—and that was with the South Course playing at par-72. Thirteen players are under par through 54 holes, while only three men were under par in the 2008 U.S. Open at Torrey Pines. We get that it's difficult finding that happy medium to setups, not wanting to "cross the line." Our answer to that is, screw it, cross the line. P.J. Boatwright would.