The Good, The Very Good and The Ugly
U.S. Open 2021: Russell Henley overcomes his Torrey Pines demons and 6 more surprising rounds from Day 1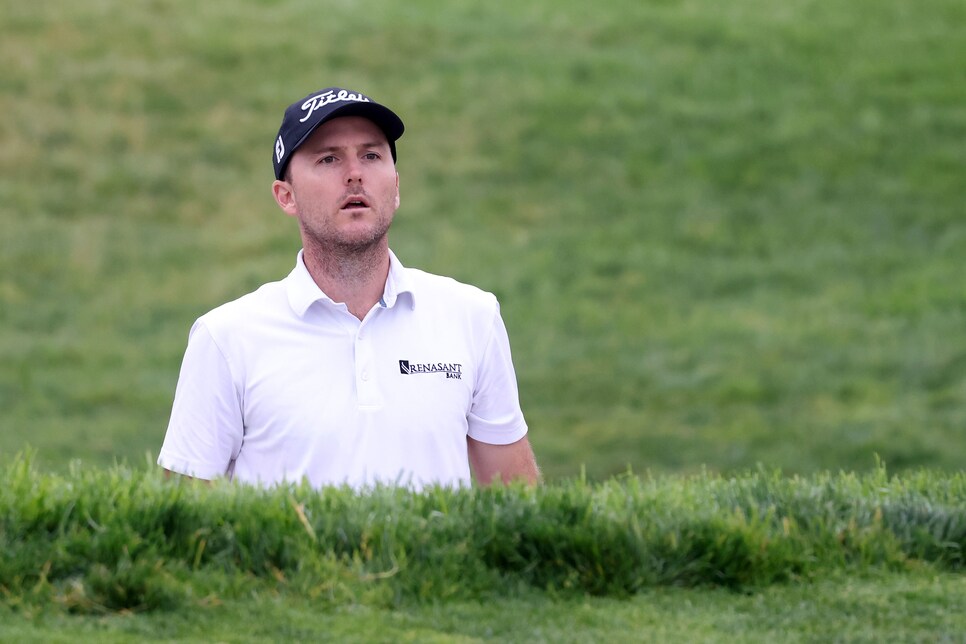 Russell Henley was a surprise co-leader at the end of play Thursday, posting a four-under 67 in his opening round at Torrey Pines.
Harry How
But we're here to chronicle the surprises on Day 1 at the South Course at Torrey Pines, and, yeah, you could say there were a few. And off the top of our head we can start with the very top of the leader board, where Russell Henley, who has played the U.S. Open more like Don Henley, won't have a worthless evening. He'll be sleeping on the lead. Or at least a share of it, with Louis Oosthuizen also getting to four under through 16 when play was suspended by darkness.
Playing in his eighth U.S. Open and his first since 2018, Henley tied his personal best with a four-under 67 Thursday and broke 70 for just the fourth time in 25 rounds. His highest finish in the championship is T-16, which came in his debut in 2010 at Pebble Beach. When he was an amateur.
This is surprising in and of itself. Then Henley mentions that he shot 79 on the South Course in his only visit to the Farmers Insurance Open in 2014 and felt "beat up." Then there's his major record—eight top-25 finishes in 26 starts, but nary a top-10.
"I would say over the last year, I've played the best golf I've played consistently in my career," he said. "I feel like I have more of a complete game. But I haven't finished top 10 in majors or anything. Haven't really been in the majors. Been in a couple, but I'm still working to—kind of that part of my career, I want to make that better."
We don't want to burst his bubble, but do you know how many first-round leaders have gone on to win the U.S. Open? (OK, we're going to burst his bubble.) Try 21. Not the greatest conversion average. The good news is, generally, first-round leaders get to be four-round participants. So, he's got that going for him. Maybe that top-10 breakthrough comes this week.
Here are six other surprising rounds from opening day in San Diego:
Feel-good surprise: Matthew Wolff, 70.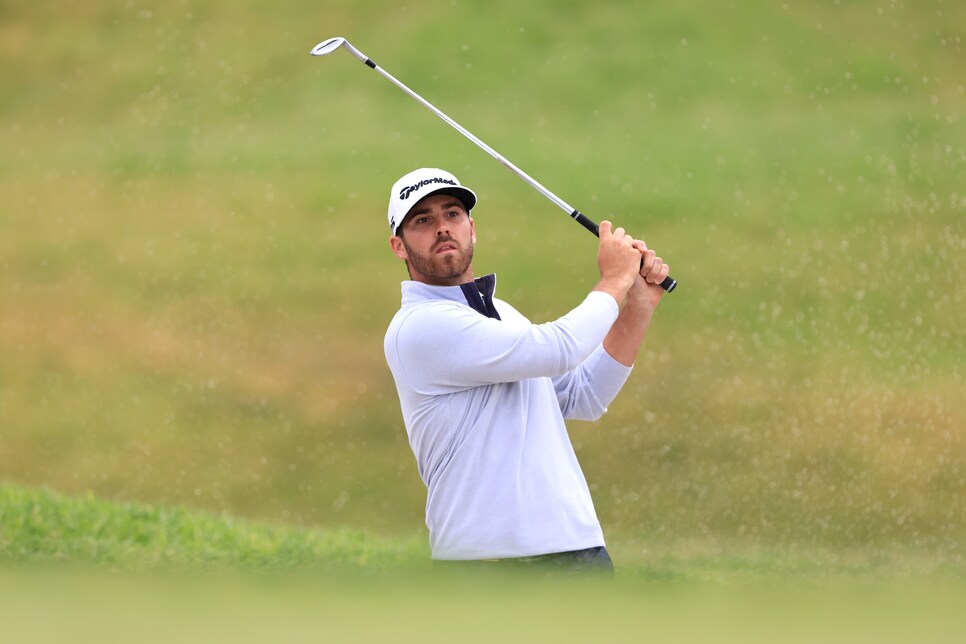 Round of the day in our books. Just two years removed from winning the NCAA title, Wolff was so discouraged by his game that he took nearly two months off and chose to skip the PGA Championship in the process after finishing T-4 in the event in his major debut last August. Loved his explanation for choosing to return at the U.S. Open, where he was runner-up to Bryson DeChambeau last year. "If I shoot 78, there's going to be a lot of people that do it as well, so … I won't stand out quite as much." With three bogeys and two double bogeys, he'd have shot that 78. Fortunately, he had eight birdies, the most in a U.S. Open since Mike Weir in 2009 at Bethpage Black. It was one more than Justin Hicks canned in making the most birdies in one round in the '08 championship at Torrey. It was surprising and heart-warming and just plain fun to watch. Who isn't glad to see the young man smiling again?
Brothers not grim surprise: The Molinaris (Francesco 68, Edoardo 70)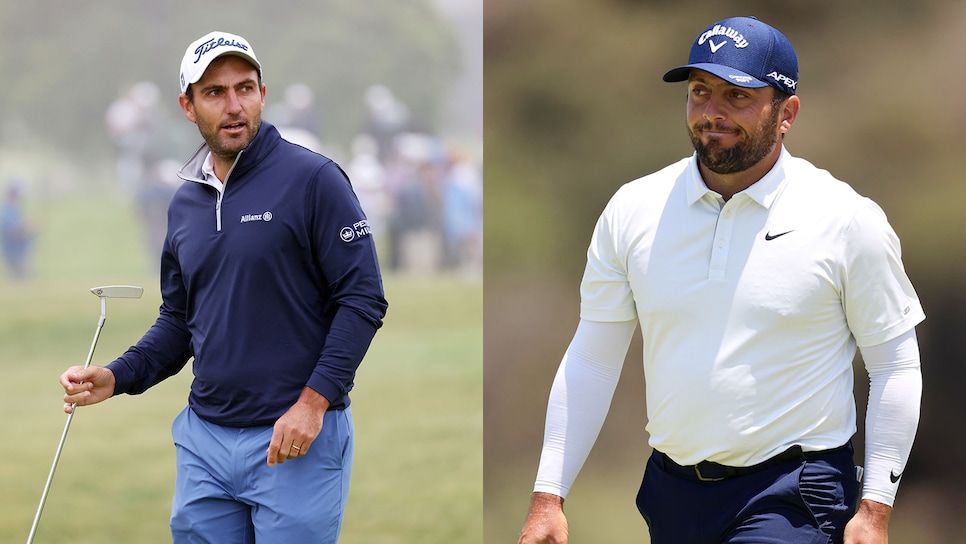 With a combined World Ranking of 548 and with neither having a victory since Francesco won the 2019 Arnold Palmer Invitational, not much was expected of the pair. Heck, Edoardo, the 2005 U.S. Amateur champion, hadn't played in the championship since 2011 and has only been in the field three previous times. Francesco, who has fallen to 173rd in the world after once getting as high as fifth in 2018 when he captured the Open Championship, had a decent start to his year after skipping most of 2020, but had missed the cut in three of his last four events. He hadn't even teed it up since early May at the Wells Fargo. Both excelled by gaining strokes on the green, which is weird because Francesco is 141st on the PGA Tour this season in strokes gained/putting and Edoardo is 179th on the European Tour in putts per round. So, sure, this makes sense.
Surprised, but shouldn't be: Webb Simpson, 79.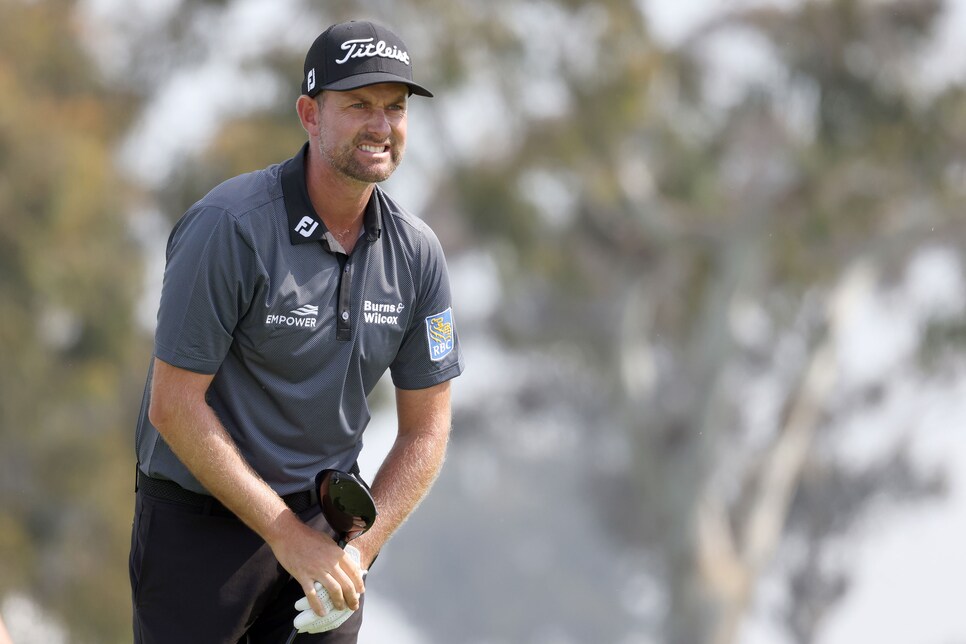 The 2012 U.S. Open winner said he knew Torrey Pines well enough despite his brief experience in the annual Farmers Insurance Open. What he didn't mention was just how brief his previous encounters. Try two starts and four rounds on the South. If he was going by memory, it likely wasn't a very good one. He missed the cut after opening with a 76 in his last appearance in 2011. Seven bogeys and a double were offset by a birdie on 18, so at least he'll enter Round Two with some momentum, no?
Pool-busting, DraftKings-destroying, soul-crushing surprise: Collin Morikawa, 75.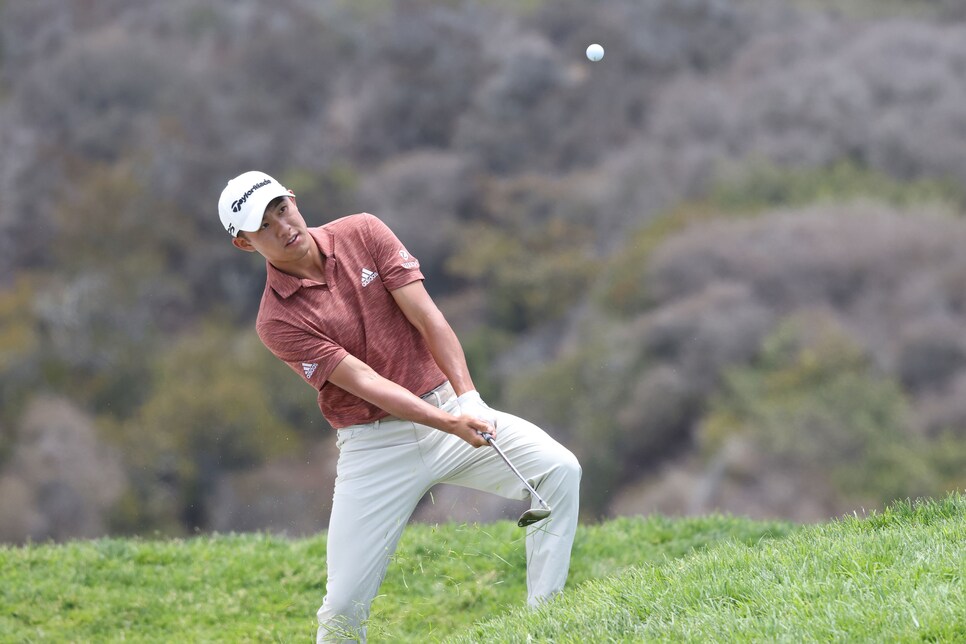 All that pre-championship chatter about nobody being better tee-to-green than Morikawa this season (yes, he ranks first on tour) should have been tempered by one long, loud "however, on the greens …" rejoinder. The California native, who last August won the PGA Championship up the road at Harding Park, was decent but not stellar with the ball-striking Thursday, but he gave up more than 2.5 strokes putting, 148th in the field. This definitely is NOT a surprise. Guess what? Morikawa ranks 167th in strokes gained/putting. How he is No. 4 in the world is pure voodoo— and explains all that pre-championship chatter about his tee-to-green prowess.
Surprise redux: Rafael Cabrera Bello, 68.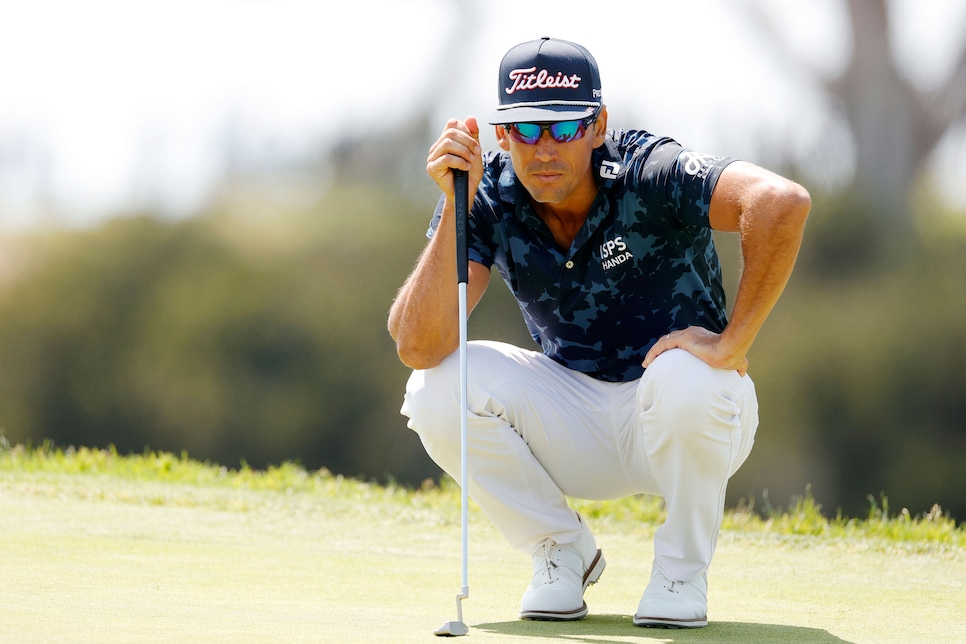 At first blush, we were impressed with the Spaniard's opening salvo, and we should have been given that he toured Torrey Pines without a bogey. But it turns out he's started fast before, like last year, when he opened 70-68 at Winged Foot and sat T-3. That effort led to an eventual tie for 23rd, his best finish in seven starts. That's also his best finish of the season, one in which he hasn't brought his fastball often, having missed the cut in 10 of 19 events. So, naturally, he was a rock in the year's third major after getting in through the final qualifier in Columbus, Ohio. "When my game is good, I think I can play good," he said, providing the least surprising observation of the day.
Can't-go-home-again surprise (Non-Mickelson Division): Sahith Theegala, 76.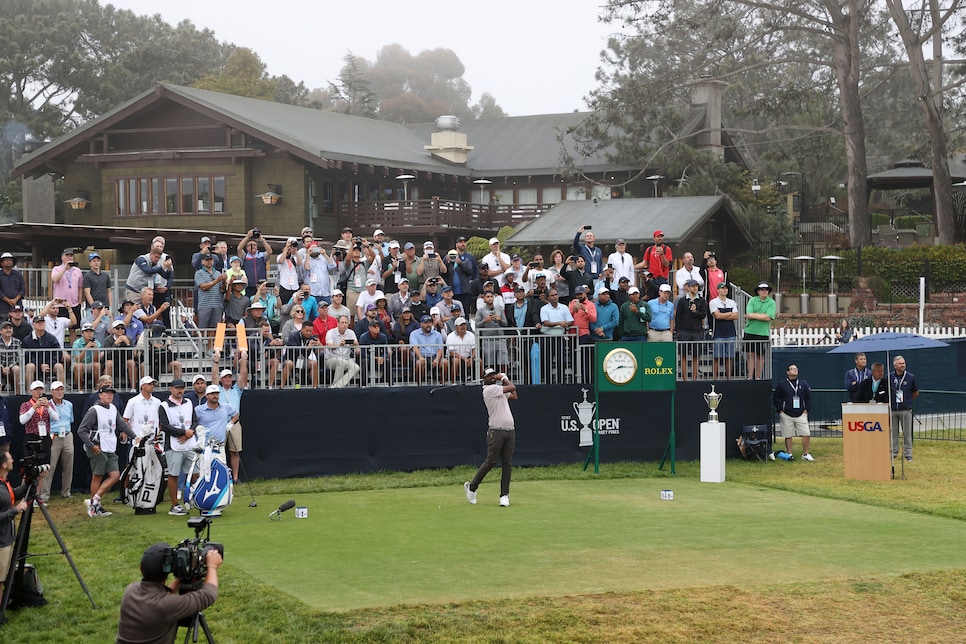 When you're a Southern California native and win three Junior World titles at Torrey Pines, thereby earning the privilege of hitting the first shot of the championship, a lot is expected of you. Theegala, the 2020 Jack Nicklaus Award winner as NCAA Division I Player of the Year, seemed up to the task, getting to two under through 11 holes. Then he gave shots back faster than Brooks Koepka can roll his eyes. He tripled 12, birdied 14, and then played his last four holes in five over. Theegala, 23, won the last of his Junior Worlds at age 10. A while ago. But thought this would be a good time to remind him.