Fantasy Advice
U.S. Open 2021 DFS picks: Should you play Jon Rahm this week?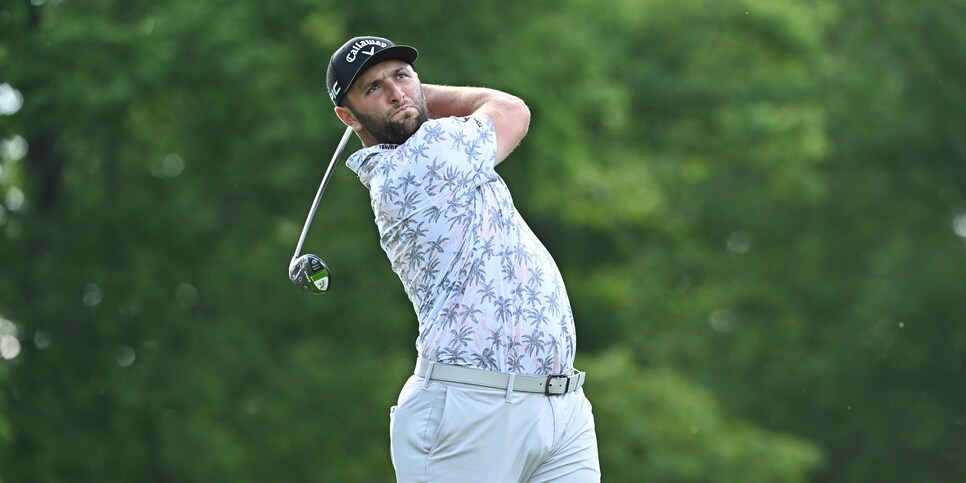 This will be one of the best weeks of the year—with the U.S. Open returning to Torrey Pines for the first time since Tiger Woods' 2008 victory. The South Course at Torrey is one of golf's most beloved venues, and DFS players will have a chance to be competing for millions of dollars in the biggest contests on DraftKings and FanDuel, with a ton of competition from those who don't normally play golf DFS. This is a HUGE week!
The betting favorite, Jon Rahm, has announced that he's cleared the COVID-19 protocols and is ready to tee it up this week in La Jolla, Calif. He will join every other top player in the world looking to take a crack at this major. While Bryson DeChambeau is our defending champion, remember that Patrick Reed won at Torrey Pines earlier this year for the Farmers Insurance Open. It's rare to get a regular event and a major held at the same course within just a few months, so you'll want to consider that history this week.
Here are our favorite plays (and fades) in every price for the 2021 U.S. Open.
The latest videos from Golf Digest
Price range: $9,000 and above
High Upside: Bryson DeChambeau ($10,400 DraftKings | $11,800 FanDuel)
He hasn't been in good form, with only one top-15 finish in his past six starts. However, his game is almost perfectly designed for a U.S. Open. His length off the tee comes from his power and clubhead speed. That power will allow him to extract the ball from the lush rough around Torrey Pines. Even more impressive, most people don't realize what a great putter DeChambeau has turned into. Per the RickRunGood.com golf database, he's gained a total of 14.12 strokes/putting in the past three U.S. Opens, a feat that only four others have bested.
Safest Option: Xander Schauffele ($9,300 DraftKings | $11,400 FanDuel)
Schauffele has teed it up in a U.S. Open on four occasions and has never finished worse than T-6. While he struggled for most of his career at Torrey Pines, he busted out of that slump with a T-2 finish back in January. Since that finish at the Farmers Insurance Open, Schauffele has five top-15 finishes in eight starts—plus the close call at the Masters. Despite not winning as often as he "should," he's a staple on the first page of the leader board.
Most Likely To Disappoint: Justin Thomas ($9,700 DraftKings | $11,500 FanDuel)
The storylines around Torrey Pines will focus on the length of the course and the length of the rough. However, the "trickiest" part of the South Course can be the greens. The subtleties are confusing and often leave golfers scratching their heads. Compare that with Kikuyu grass around the greens, and you learn that experience matters. Thomas has only played at Torrey Pines twice—missing the cut in 2015, his most recent trip.
Pick To Win: Jon Rahm ($11,200 DraftKings | $12,200 FanDuel)
Rahm announced on Twitter last week that he has passed protocol and is full-steam-ahead for Torrey Pines. That's great news because Rahm has been nothing short of brilliant in La Jolla. In his five starts, he has earned four top-10 finishes, which includes his victory in 2017. I don't think I need to remind you that the last time we saw Rahm in action, he was leading by six shots on Saturday night at the Memorial. You'll have to monitor ownership come Wednesday—but maybe the Memorial scare will lead some to be scared to play him ... an advantage for us!
High Upside: Patrick Reed ($9,000 DraftKings | $10,700 FanDuel)
There's so much to like about Reed in this spot! He's a big game hunter, with six of his nine PGA TOUR wins coming in the FedEx Cup playoffs, majors, World Golf Championships or Tournament of Champions. His last three trips to the Farmers Insurance Open have resulted in a T-13, T-6 and a victory this year. Per the RickRunGood.com golf database, nobody in this field has putted better than Reed on Poa annua greens since 2015.
Safest Option: Daniel Berger ($8,400 DraftKings | $10,500 FanDuel)
On paper, a U.S. Open setup shouldn't favor Berger. However, in his six previous appearances at the U.S. Open, he's made the cut five times and posted a T-6 in 2017. He's no stranger to Poa greens, earning his most recent victory on that surface—this year's AT&T Pebble Beach.
Most Likely To Disappoint: Hideki Matsuyama ($8,800 DraftKings |$10,800 FanDuel)
In his last start, Matsuyama lost 9.45 strokes putting, his third-worst putting performance since 2015, per the RickRunGood.com golf database. It's worrisome for him to now have to travel to Torrey Pines which has greens that have made even the best putters look silly. In his career at the Farmers Insurance Open, his results have been a mixed bag. His last seven trips have yielded a third-place finish and a T-12, but he has also failed to make the weekend twice.
Pick To Win: Will Zalatoris ($8,600 DraftKings | $10,400 FanDuel)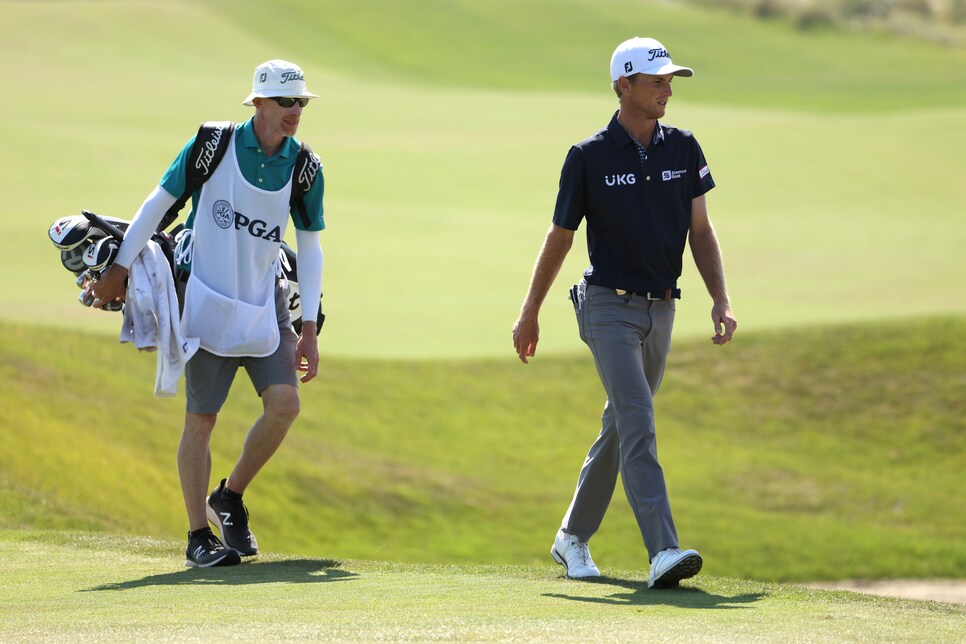 This will be Zalatoris' fourth major appearance—and he has finished inside the top 10 in his previous three. That is CRAZY good. His trip to Torrey Pines in January yielded a T-7, and he's one of the best ball-strikers on tour. Since Winged Foot, only five golfers have averaged a better strokes gained/approach clip than Zalatoris.
High Upside: Gary Woodland ($7,500 DraftKings |$9,100 FanDuel)
We are starting to see positive signs for Woodland as he begins to turn his game around. Woodland dealt with a hip injury at the end of 2020 that severely impacted his game. However, now he's gained strokes on approach in four consecutive events and has gained strokes off the tee in six of his past 10 events. That's starting to look more like the version of Gary Woodland who won this event in 2019.
Safest Option: Shane Lowry ($7,600 DraftKings | $9,600 FanDuel)
Lowry might be one of the hottest players on tour right now, but he's flying under the radar. His last seven starts have resulted in four top-10 finishes, which came at some impressive— Muirfield Village, Kiawah Island, Harbour Town and TPC Sawgrass. That's an impressive stretch from a golfer who will defend his Open Championship title next month.
Most Likely To Disappoint: Abraham Ancer ($7,900 DraftKings | $9,500 FanDuel)
Ancer is still looking for his first career PGA Tour victory, and it's difficult to like his chances in this one. His lack of distance off the tee will put him at a significant disadvantage like it did at this championship in 2020 and 2019 (Ancer finished T-56 and T-49 in the past two U.S Opens). He's also failed to make the cut in two of his three trips to Torrey Pines, leaving us with more questions than answers.
Pick To Win: Adam Scott ($7,400 DraftKings | $9,300 FanDuel)
The last time we saw Scott, he finished T-16 at Muirfield Village—marking the 15th cut he's made in his past 16 starts. When you start to look at courses where Scott had found success recently, they begin to tell the same story—difficult courses. His T-13 at the Honda Classic, T-10 at the Farmers Insurance Open here at Torrey and a win at Riviera have been his best finishes in the last year. He has a spotless record at Torrey Pines (T-10, runner-up) and he's rounding into form.
High Upside: Cameron Young ($6,800 DraftKings | $8,000 FanDuel)
If you like a flier, consider Cameron Young. He just went back to back with wins on the Korn Ferry Tour a few weeks ago—then was medalist of his U.S. Open sectional qualifier. In the entire RickRunGood.com golf database, he has one measured round. It comes from Torrey Pines in January when he played the South Course and gained 2.76 strokes on the field. He didn't take advantage of the easier North Course and missed the cut, but he won't have to worry about that side of the property this week.
Safest Option: Brendan Steele ($6,500 DraftKings | $7,400 FanDuel)
I'm terribly worried about Steele's putter on these tricky Poa greens, but I love his ball-striking ability. He's gained strokes off the tee in nine of his 12 starts this year and hasn't missed a cut during that stretch. He will need to play out of the fairway at Torrey Pines.
Most Likely To Disappoint: K.H. Lee ($6,900 DraftKings |$7,500 FanDuel)
It was only a few starts ago for Lee when he won the AT&T Byron Nelson, but this course seems like the worst possible setup for him. He's played the Farmers Insurance Open three times and has missed the cut in all three trips. The one time he did play the U.S. Open, in 2019, he missed the cut there, too. This is just a style of golf that magnifies his weaknesses.
Pick To Win: Jhonattan Vegas ($6,800 DraftKings | $8,000 FanDuel)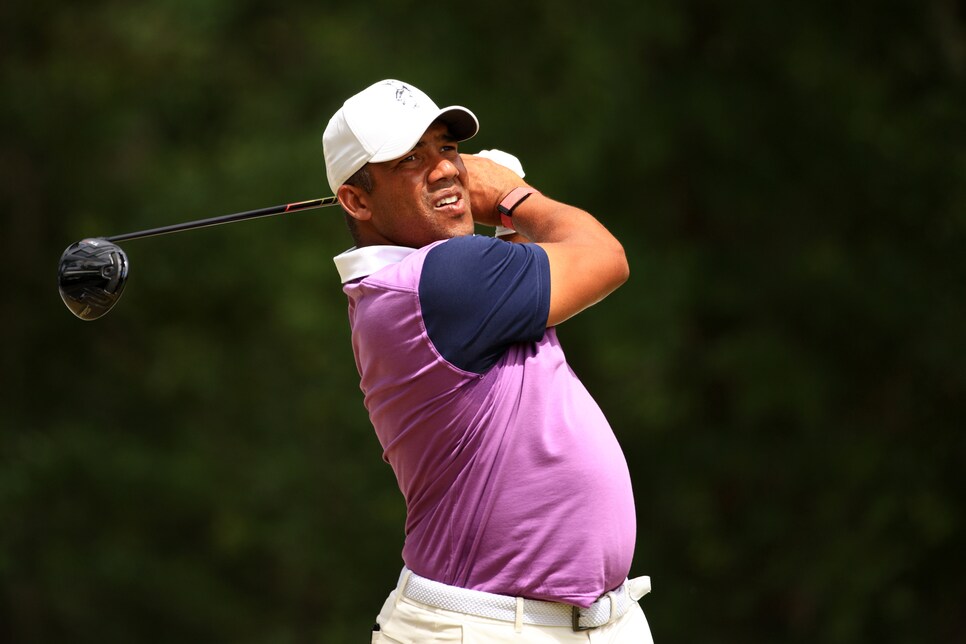 Vegas has one elite skill-set and it's his driver. Since the start of 2021, only three other golfers have gained more strokes off the tee than Vegas. If you're going to only have one elite skill-set at Torrey Pines, this would be the one to have. He's also been playing well recently, earning a T-9 at the Byron Nelson and T-2 last week in South Carolina.