The Loop
U.S. Open 2020: Nick Faldo smacks down Twitter critic during Friday's telecast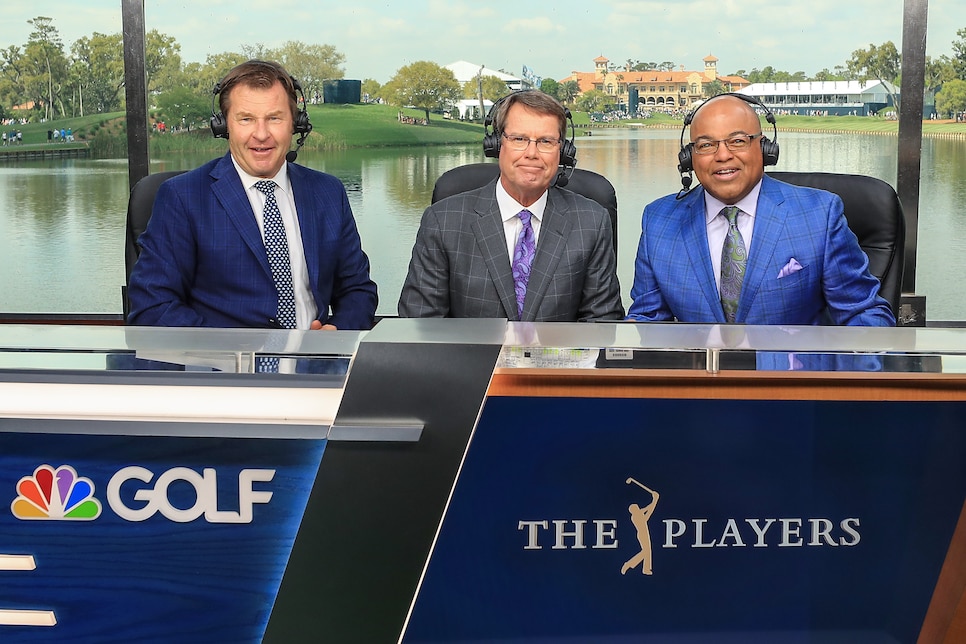 There was plenty of carnage on the course during the second round of the 2020 U.S. Open as Winged Foot got its revenge after an opening round filled with suprisingly low scores. But as the world's best golfers struggled on the famed New York track, one of the game's legends delivered a different kind of smackdown on Twitter. While he was working no less.
Apparently at some point during Golf Channel's Friday coverage window, Nick Faldo was confused about the 36-hole cut rule. And when someone took a shot at the six-time major champ on Twitter, he fired back with this feisty—and fantastic—response:
To be fair to Mr. Adam, it's a fair question. But to be fair to Sir Nick, the cut rule can be confusing becuase it's different at all four majors. (The U.S. Open actually has the strictest of the bunch with only the top 60 and ties making it to the weekend.)
In any event, we learned a couple important lessons. For one, if you tweet at Nick Faldo, he'll see it—even if he's working. And second, if you come at the king knight, you best not miss.