News
U.S. Open 2018: How much of the field shot their way out of the U.S. Open after 18 holes?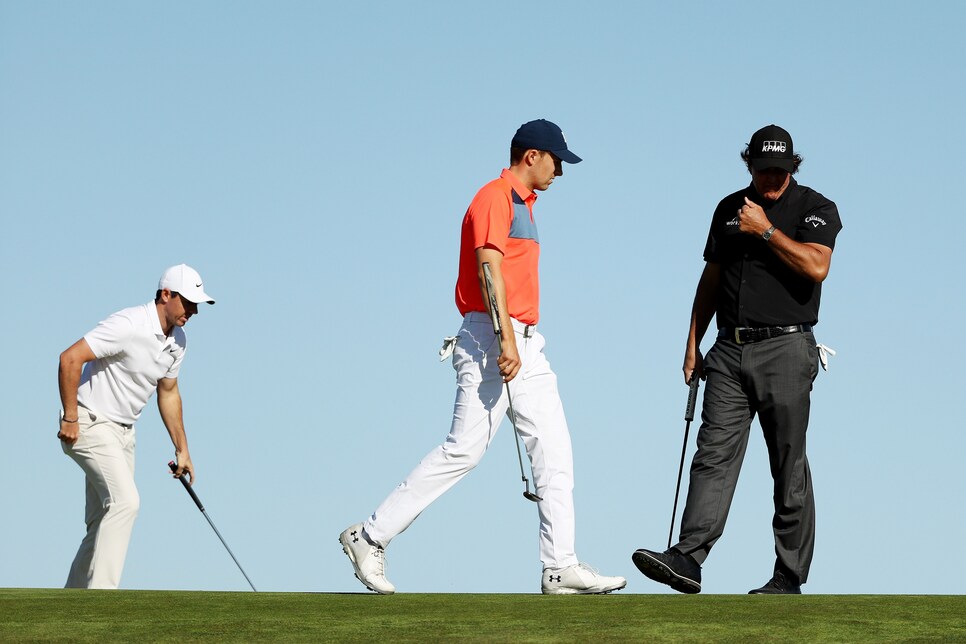 SOUTHAMPTON, N.Y. — It's a well-worn tome, remastered this week at Shinnecock Hills by Phil Mickelson. You can't win a major—in this case the U.S. Open—on Thursday but you can lose it.
"I'm trying to just position myself these first couple of days, get through the first challenge of Thursday, Friday and have a chance on the weekend," Mickelson said on Monday, "because a lot happens on the weekend, especially after the cut when you start eliminating players."
Like any good cliché, however, there is a bit of truth to it. History shows that making up any significant ground after a difficult first round is not just a challenge but nearly impossible. (Unfortunately for Mickelson, he'll learn that again first hand this week after his opening 77.)
A look at recent U.S. Opens tells this story.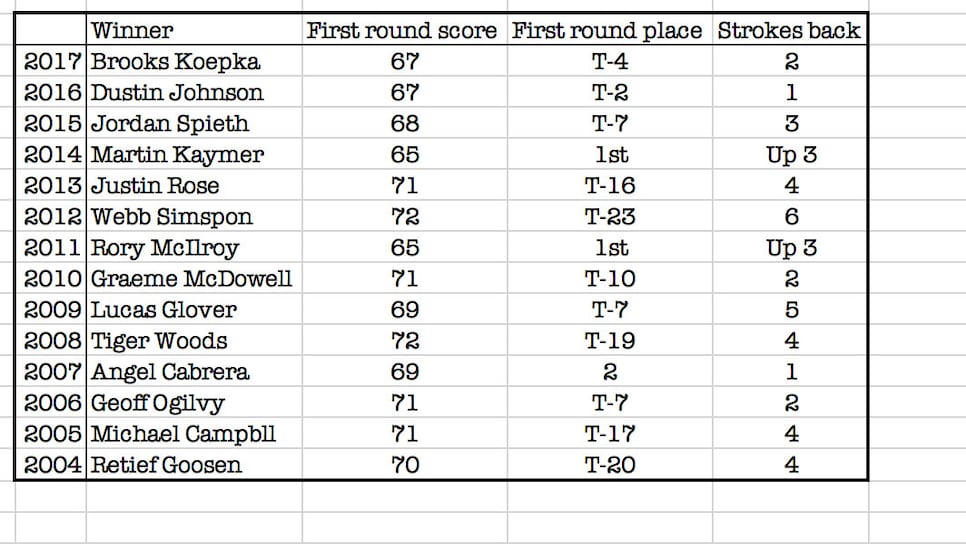 Only once since the last time the U.S. Open was at Shinnecock has a winner (Webb Simpson in 2012) been more than five strokes back after Day 1. Realistically then at most then there are 43 players who have a real chance of winning this week, being the guys that shot 75 or lower on Thursday. That list does not include Jordan Spieth, Rory McIlroy, Tiger Woods, Mickelson, Jason Day, Jon Rahm and reigning champ Brooks Koepka.
Even more realistically you need to be within four strokes of the lead, seeing that only one other winner since 2004 has been five strokes out. So now we've eliminated the 74s (sorry Justin Thomas, Brian Harman, Marc Leishman and Matt Kuchar).
If there's a saving grace, however, for the rest of the field this week, it's looking at how things have played out specifically at U.S. Opens at Shinnecock Hills. In this subset, there is a different story.

Small sample size, sure. But perhaps the most important sample size to compare to.