The Loop
U.S. Open 2017: The winners & losers from Day 1 at Erin Hills
Thursday's first round at Erin Hills provided some unusual sights. A 65 at a U.S. Open? The World No. 1 making one birdie? A blimp crashing down from out of the sky?! To wrap it all up, here's our look at the birdies and bogeys from Day 1.
Birdie -- Rickie Fowler: Arguably the best player without a major, Fowler fired a brilliant 65 to shoot his career-low round in a major and match the U.S. Open record for low first-round score in relation to par (seven under). Fox's cameras also made sure to let everyone know that "Rick found a chick."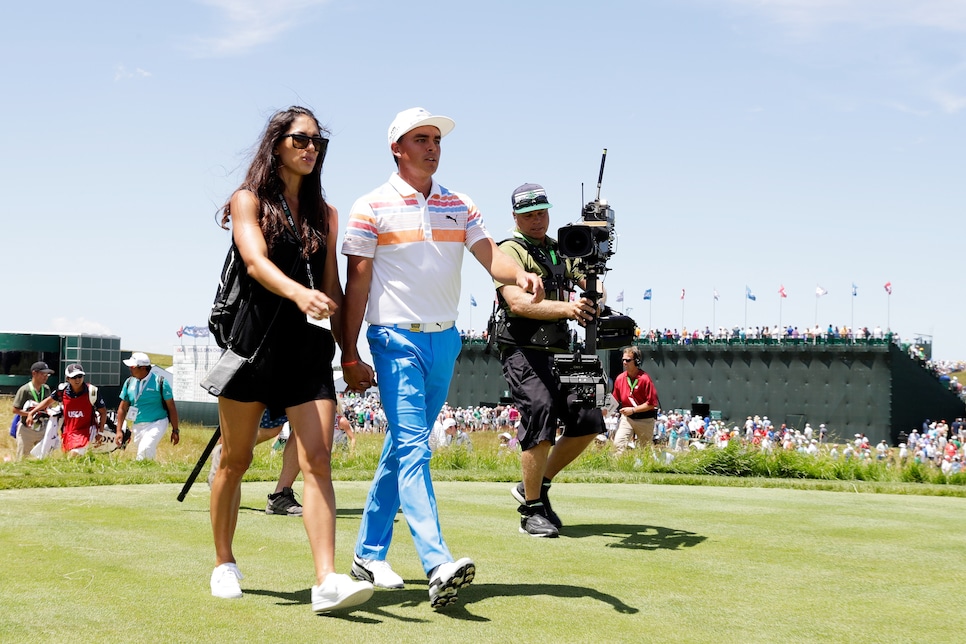 Bogey -- Dustin Johnson: It's been a hectic week for the World No. 1 with his fiancee, Paulina Gretzky, having boy No. 2 on Monday. Still, Johnson had to be extremely disappointed with an opening 75 that leaves him 10 shots back after the first round. Looks like all that work on his makeshift driving range on Wednesday was for naught.
Birdie -- Phil Mickelson: No, he didn't wind up making his first-round tee time, but seeing his daughter's high school graduation (and speech) was the right choice. Mickelson also withdrew early on Thursday to give his replacement in the field, Roberto Diaz, plenty of time to prepare for his first U.S. Open appearance. Poor Bones, though. We hope Mickelson's caddie picked up some good souvenirs from his trip to Wisconsin at least.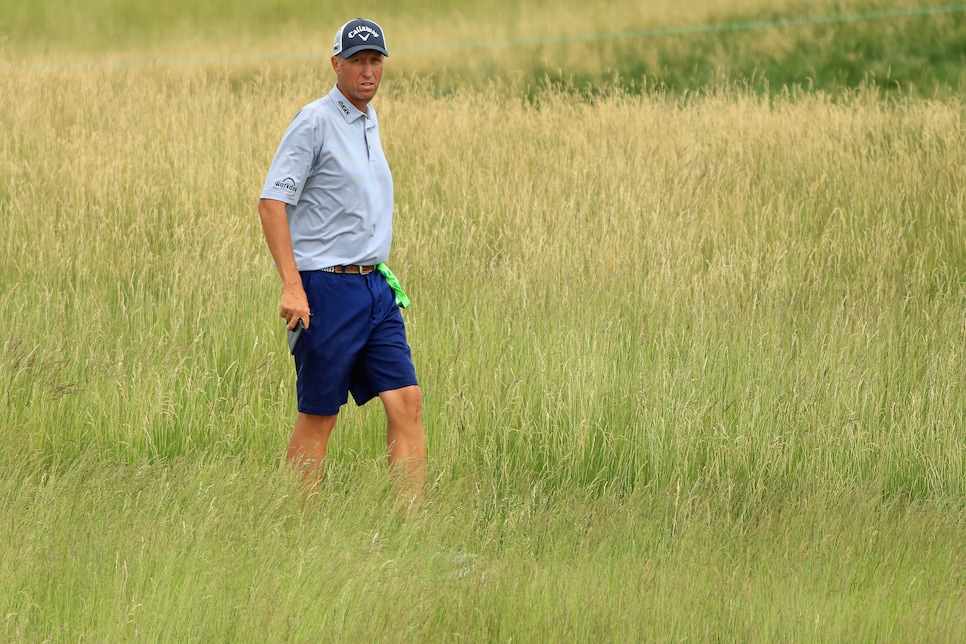 Bogey -- The blimp that crashed: The oddest thing fans at Erin Hills saw on Thursday weren't all those low scores (But yeah, it was more like Easy Hills), but rather, a blimp crashing nearby. No, really, a blimp crashed. Turns out, it was a commercial blimp that had nothing to do with the tournament (even odder). Thankfully, the pilot -- and everyone on the ground -- was OK.
Birdie -- Paul Casey: As the old saying goes, watch out for the golfer whose phone is covered by a photo of his scantily-clad wife. Casey's phone case drew attention on Wednesday, but on Thursday, it was his game that had people talking after shooting 66. Well, some people were still talking about that saucy phone case, too.
Bogey -- Jason Day: More like Jason "Hay," am I right? Thank you, I'll be here all week. But seriously, the former World No. 1 seemed to find every patch of fescue the USGA didn't mow, making two triple bogeys for the first time in his career, and needing a closing birdie just to break 80. Day's playing partner and fellow Nike model struggled as well, shooting 78. At least they didn't wear the same exact shirt as previously planned.
Birdie -- Davis Love IV: With his major-winning dad carrying his bag, the younger Love shot one under in his U.S. Open debut. This is a really cool story -- until it gets rammed down our throats on Father's Day.
Bogey -- Billy Horschel's first hole: Erin Hills didn't play as tough as people predicted on Thursday, but that doesn't mean there still weren't some trainwrecks, er, disaster holes. Sorry, we should probably refrain from referring to any golf result as a wreck considering a blimp crashed. Anyway, Horschel, a recent winner at the Valero Texas Open, basically saw his U.S. Open hopes dashed on his opening hole with a quadruple bogey. Rough.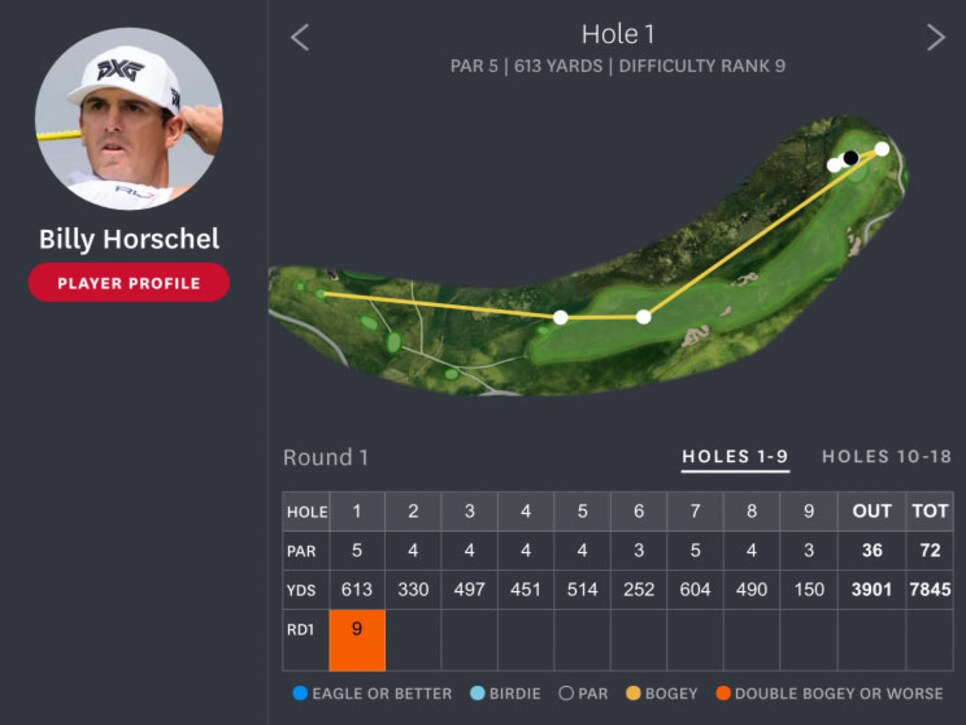 Birdie -- Brooks Koepka: Like Fowler, Koepka is another Ryder Cupper looking to break through in a major and he got off to a nice start with a 67. Even more encouraging for the bruising player is that he shot five under despite only birdieing one of Erin Hills' four par 5s.
Bogey -- Jon Rahm: The 22-year-old was a trendy pre-tournament pick, including from the new Golf Digest Tournament Predictor. Whoops. Rahm shot 76 and took out his frustration by tossing and slamming clubs. And we smashed our fancy prediction machine to bits. Kidding. The "machine" is actually Columbia University professor Lucius Riccio. We'll give him a pass. For this event.