The Loop
U.S. Open 2017: Saturday's winners & losers from Erin Hills
Johnny Miller doesn't announce the U.S. Open anymore, yet he was trending on Twitter Saturday evening. That's because Justin Thomas fired a 63 to match the low round ever shot at a major and break Miller's U.S. Open mark for best score in relation to par. But while Thomas was Saturday's biggest story, there were plenty of other guys making big moves. To wrap it all up, here's our latest edition of birdies & bogeys -- but mostly, birdies, because there were a LOT of them in the third round.
Birdie -- Justin Thomas: Haters (cough, Johnny Miller) will say it came on a par 72. And on a venue that lacks the history of say, an Oakmont. And under soft conditions. But those haters can't keep JT's NINE-under 63 from being etched in the record books -- and they can't deny the brilliance of this 300-yard 3-wood to eight feet on the final hole:
And wait, did JT give it the MJ shrug after hitting that majestic shot?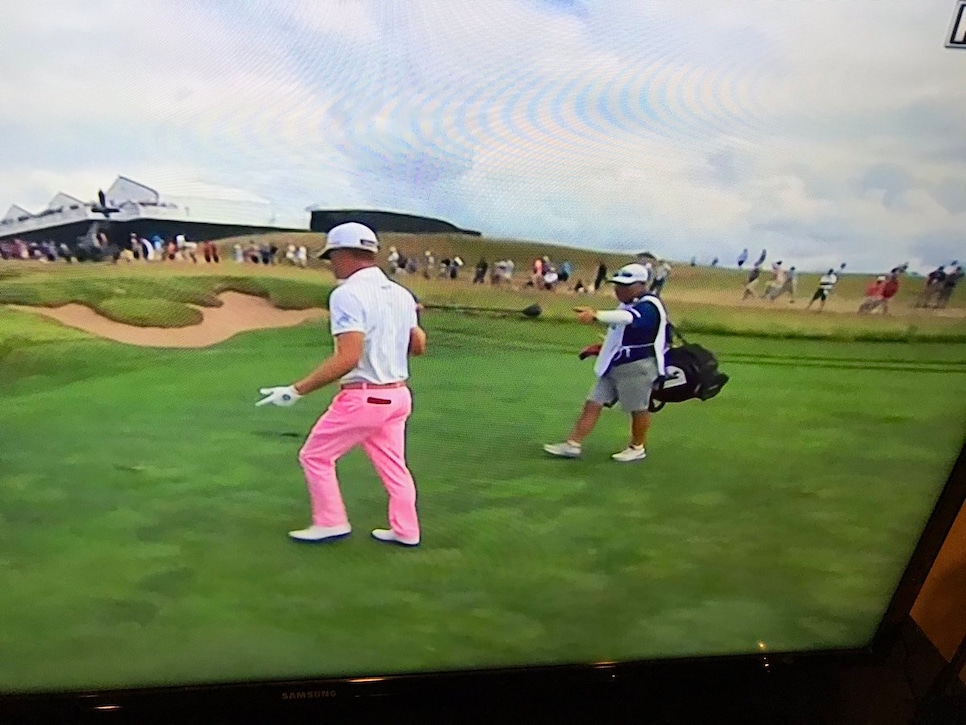 You better believe he did.
Birdie -- Justin Thomas' new catchphrase: Long before three holes before JT's incredible 3-wood on 18, he hit one even closer on the drivable par-4 15th. He'd miss that putt for eagle, but he gave golfers everywhere a new catchphrase to say as their golf balls are in the air. Watch and listen:
"BE AS GOOD AS YOU LOOK!" So good. Move over, Hal Sutton. You've been topped.
Birdie -- Brian Harman: While Justin Thomas was making history, Harman was quietly putting himself in position to make some of his own. The man who ended Dustin Johnson's three-tournament winning streak at the Wells Fargo Championship earlier this year shot 67 to grab the 54-hole lead at Erin Hills. If he holds on, he'd be the first lefty to win the U.S. Open and just the fourth player to win the U.S. Junior and the U.S. Open, joining Tiger Woods, Jordan Spieth, and . . . Johnny Miller. Poor Johnny. These young whippersnappers just won't leave him alone.
Bogey -- Fox's bird calls: Overall, Fox's U.S. Open coverage has been very solid, but where are all these bird noises coming from? There aren't even trees at Erin Hills! Yet somehow, I was straining to hear Patrick Reed's post-round interview over the chirping of a blue jay. Absurd. Speaking of Reed. . .
Birdie -- Patrick Reed: Everyone always wonders why Reed doesn't play at the same level he does at the Ryder Cup. Apparently, he just needed to wear what he does at the Ryder Cup.
Donning his Team USA pants, Reed chipped in twice and shot 65 to put himself in contention at a major on Sunday for the first time in his career. At the very least, he should end all that "best player without a top 10 at a major" talk.
Birdie -- Brooks Koepka and Rickie Fowler: On a day when they were upstaged by fellow young American stars, these two hung in there well. Both Koepka and Fowler shot 68s that included strong closing stretches, and although neither will play in the final group, their firepower will make them imposing presences on the leader board -- even if they don't wear their Team USA gear. Although Rickie was rocking some red, white, and blue. . .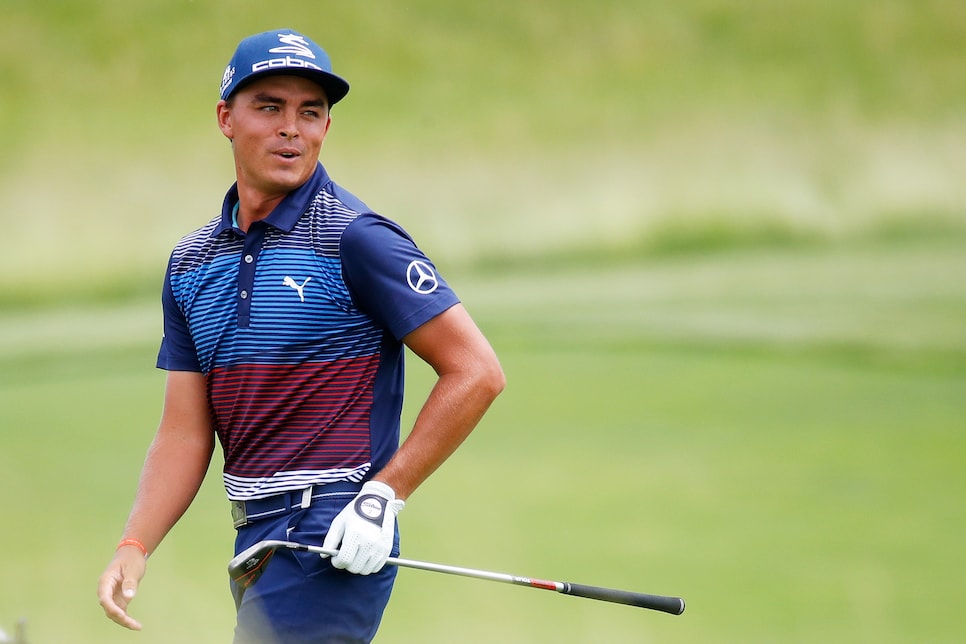 Bogey -- Paul Casey: The Brit began the day tied for the lead -- a position he still held when he teed off -- and deserving of favorite status based on his nine career top 10s at majors. But for a second consecutive day he made a triple bogey, and this time, he couldn't bounce back. After shooting 75, the worst score of anyone in the top 50, Casey has work to do on Sunday just to add to his top-10 total.
Birdie -- Tommy Fleetwood: The Englishman made a mess of the final hole, but he's still just one shot off the lead after shooting 68. This is a huge opportunity for Fleetwood, who previously was best-known for being part of the worst high-five in sports history: