News
U.S. Open 2017: Reacting to Oakmont mistakes, USGA to make changes with rules officials at Erin Hills (updated)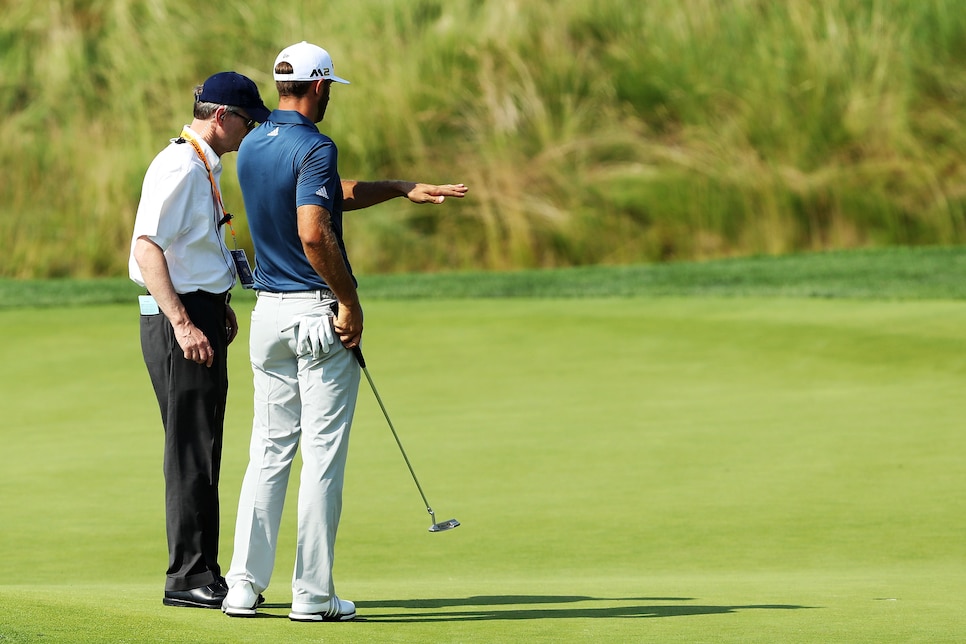 ERIN, Wis. — In the wake of the Sunday U.S. Open rules controversy at Oakmont a year ago, USGA officials have put in place a handful of changes for Erin Hills that they believe will speed up and make more efficient the process of addressing rules issues during the championship.
Notably, the USGA is abandoning the practice of having walking rules officials with each group. Instead, each hole will have a group of stationary rules officials in position to address issues that arise during the competition. The new setup will employ the same number of officials at any given time but will allow the officials to be strategically placed on each hole in various areas to better assist with rulings and pace of play.
Additionally, the USGA has set up four on-course video review locations for use in the rules decision-making process. This will allow members of the five-person rules committee to take a look at broadcast footage and replays, use that information to act more quickly and clearer. Tablets will also be used to allow the rules team greater mobility while on the course.
"We've enhanced the technology so we'll be able to have a quick look," said John Bodenhamer, USGA senior managing director rules, competitions and equipment. "That was a problem last year, we couldn't get at it quick enough because of the number of people [too far removed from being able to access video]. … It will not take as long. And we will not leave that uncertainty if similar circumstances come up this year."
As part of the changes, the USGA has also designated Thomas Pagel, the association's senior director of rules and amateur status, to be the chief referee for the championship. In this position he will be empowered to make instantaneous and final decisions.
"I think last year there were two things we fell short on," Bodenhamer said. "It took too long to make the ruling and it left uncertainty with the competition. I think should a similar circumstance happen I think we are poised to move quickly."
Diana Murphy, USGA president, said that, as is the case every year, the association reviewed what took place at Oakmont with a critical eye, knowing there were improvements to be made.
"Each year we have lessons learned, and we go into a review of what can we do better," Murphy said. "There's no question we put in a lot of different changes for this championship specially around are rules and our decisiveness in communicating rules decisions. So we feel we're in a very good spot."
Editor's note: The first addition of this story published June 13.