The Loop
U.S. Open 2017: A (very) unofficial list of reasons for Phil Mickelson sending his caddie to Wisconsin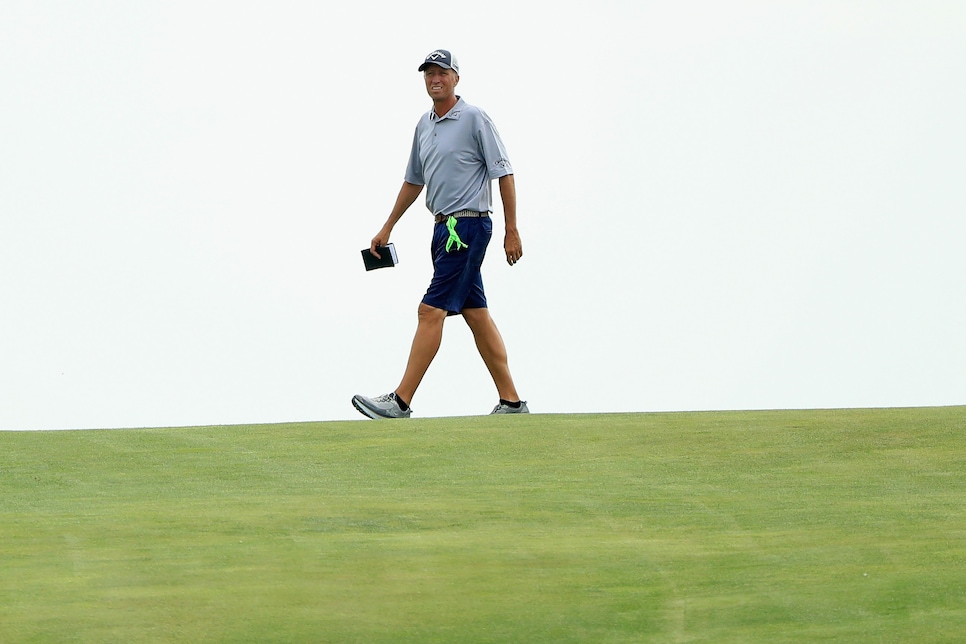 As you're probably aware (and tired of hearing), Phil Mickelson isn't at Erin Hills on the eve of the 2017 U.S. Open because he's attending his daughter's high school graduation on Thursday. The five-time major champ hasn't withdrawn from the tournament, however, because he's hoping for a miraculous four-plus-hour delay that could allow him to get to his 2:20 first-round tee time. And just in case that happens, his caddie, Jim "Bones" Mackay is on site scouting the course hosting a U.S. Open for the first time. At least, that's how it appears.
There are plenty of other possible explanations* for Bones being in Wisconsin this week (*not really). Here's a rundown:
-- Phil wants Bones to learn local rain dances to improve his chances of a lengthy delay.
-- Phil wants Bones to scout the Green Bay Packers' spring OTAs, specifically to see if that young defense is going to come together quickly enough for a Super Bowl Run.
-- Phil wants Bones to get to the bottom of the Steven Avery case.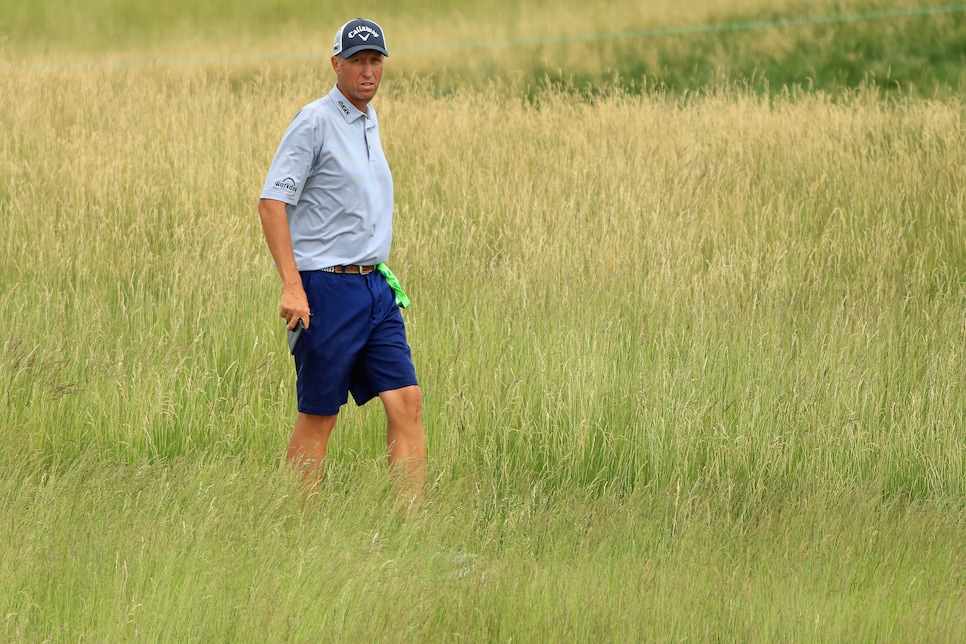 -- Phil wants Bones to buy a lottery ticket because he has a hunch that the next Powerball jackpot is going to hit in The Badger State. Speaking of the Badgers. . .
-- Phil wants Bones to get a look at Kobe King, an incoming freshman who was named Wisconsin's Mr. Basketball last year.
-- Phil wants Bones to drop off some of his instructional DVDs to "The Greek Freak."
-- Phil wants Bones to retrieve the credit card he left at Chili's on a previous Erin Hills scouting trip.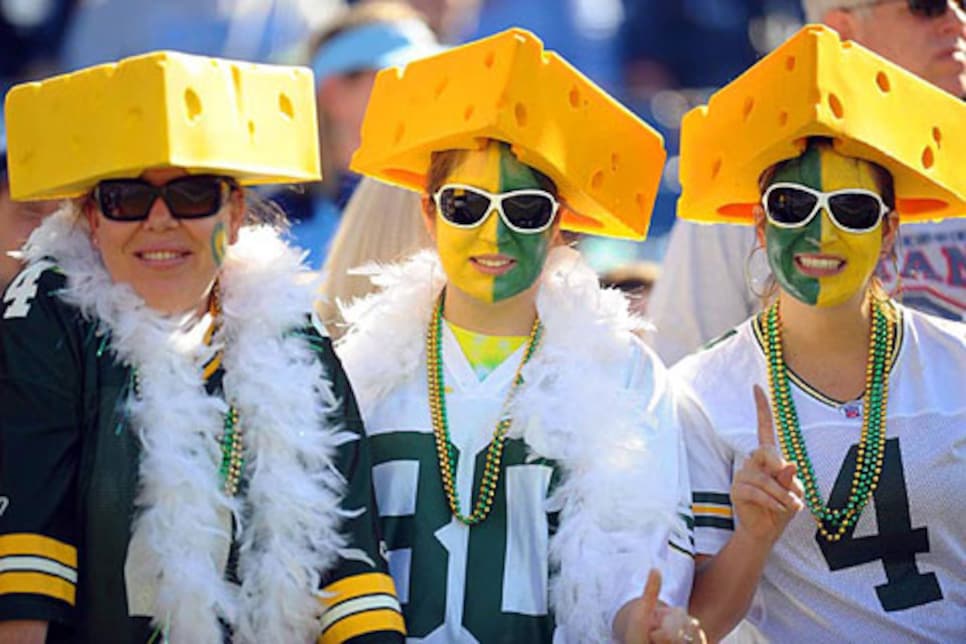 Regardless of the real reason (OK, so we know the real reason) for Bones being in Wisconsin, one thing's for sure. He's already earned Employee of the Month Year.