The Loop
U.S. Open 2017: A beer- and cheese-lover's guide to Wisconsin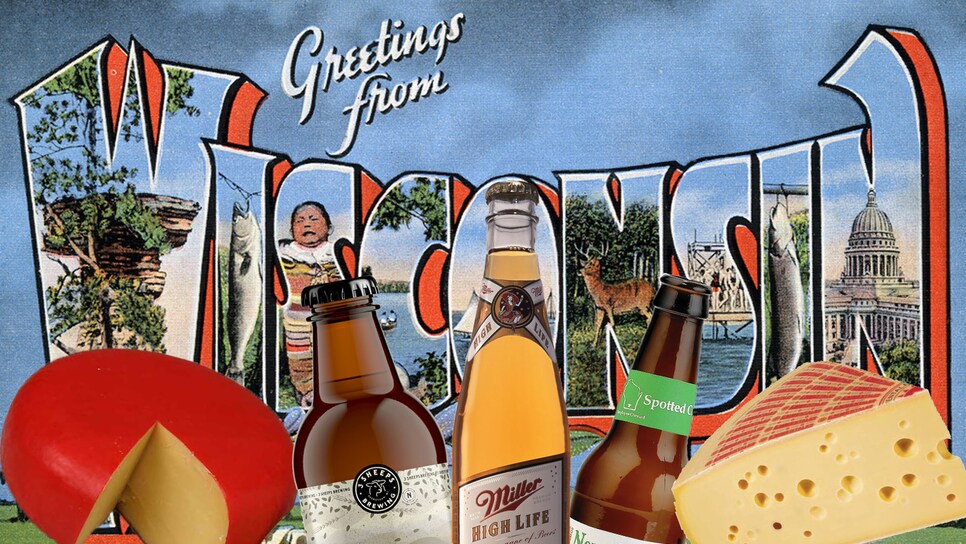 Welcome to Wisconsin, friend, where the waves of grain are amber, the locals wear hats that look like cheese, and golf, of all ludicrous things, has practically become the state sport. Host to four major championships in the past 15 years, The Badger State—thanks in part to their quarterback-messiah and his own golf affliction—has become one of America's premier pin-hunting powerhouses and we think we know why:
Golf goes great with beer and beer goes great with cheese and Wisconsin is Eden at that artery-clogging crossroads, pouring out and serving up some of the finest suds and Swiss on the continent. So don't just go to the U.S. Open. Eat and drink your way through the U.S. Open. If that means skipping the practice rounds to chug some beer or staying an extra day to hunt some bleu, then so be it. We have the guide to get you there, just remember your credit card and try not to choke.
If you're headed to Erin Hills, chances are you're staying in Milwaukee. And if you're staying in Milwaukee, your first stop (yes, even before the hotel), should be Lakefront Brewing. Housed in a turn-of-the-century railway building on the Milwaukee River, this Brother-owned brew co. has everything you need to take the travel edge off, from the world's only Wisconsin-brewed Cerveza to a smoke bomb of a Scottish Ale.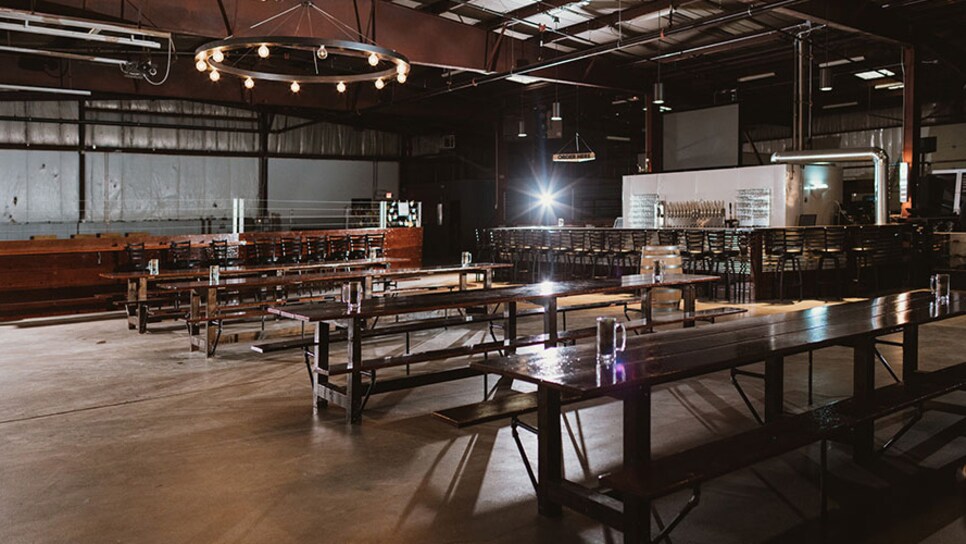 Just up 43 in Sheboygan, lies 3 Sheeps Brewing, a bold beer maker with one of the best tap rooms in the state (there's 17 freakin' taps!). We've already introduced you to the Cashmere Hammer—a Rye-loaded nitro stout—but they have plenty more on offer, including the Happy Summer seasonal—a boozy, berry-packed synthesis of Citra, Mosaic, and Amarillo hops.
If you're serious about craft beer, Wisconsin's first-ever craft brewery, Ale Asylum, is a mandatory pilgrimage. If not, don't worry. Brews like the 9.2% abv. Napalm Bunny Double IPA and a battalion of beer-loving Badger co-eds will be all too happy to show you the ropes
New Glarus Brewing Company
Come for the accolades—Midsize Brewery of the Year, World Brewery Championship's 10 Best, et al.—but stay for the Spotted Cow, New Glarus's liquid calling card. Cask conditioned and brewed with the finest malt Wisconsin has to offer, if you only drink one beer on this list (hahahahaha), make it a Spotted Cow.
Speaking of awards, Capital Brewery is essentially the Five-Star general of Wisconsin beer, draped in so much golden hardware it's a wonder they still manage to stir the stills (yes, we know they have machines for that). No need to get cute here though. Just grab a stein of their award-winning Capital Pilsner, put your feet up, and let gravity do the rest.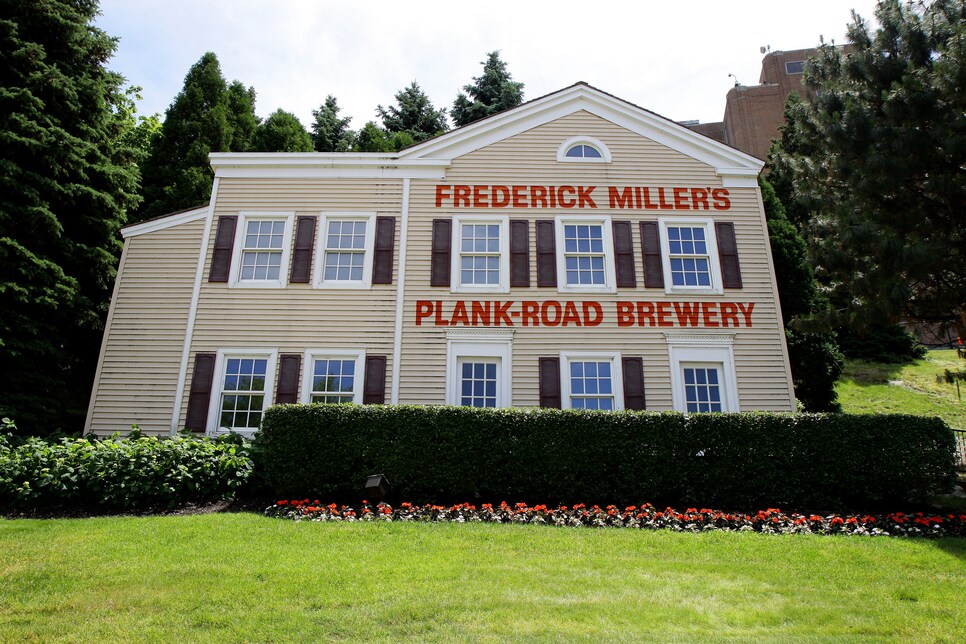 If you thought you were going to come all the way to the home of High Life and not go to Miller, you were dead-ass wrong.
Located in the heart of "America's Little Switzerland", is the U.S. HQ of one actual Switzerland's finest cheese producers, Emmi Roth. We suggest a factory tour and a pit-stop at the plant's Alp and Dell Cheese boutique, where you can gorge on over 100 incredible cheeses that, surprisingly enough, don't all have holes in them.
If you're a fan of Limburger cheese—a stinky, creamy concoction that goes down like Brie with a bad hangover—you're in luck. There's only one place in America that makes it and that somewhere, Chalet Cheese Co-op, is located just down the street from Emmi Roth in Monroe. One of the rarest dairy dalliances in North America, this one is a must-try, even if Limburger does smell like your dad's old pair of spikes.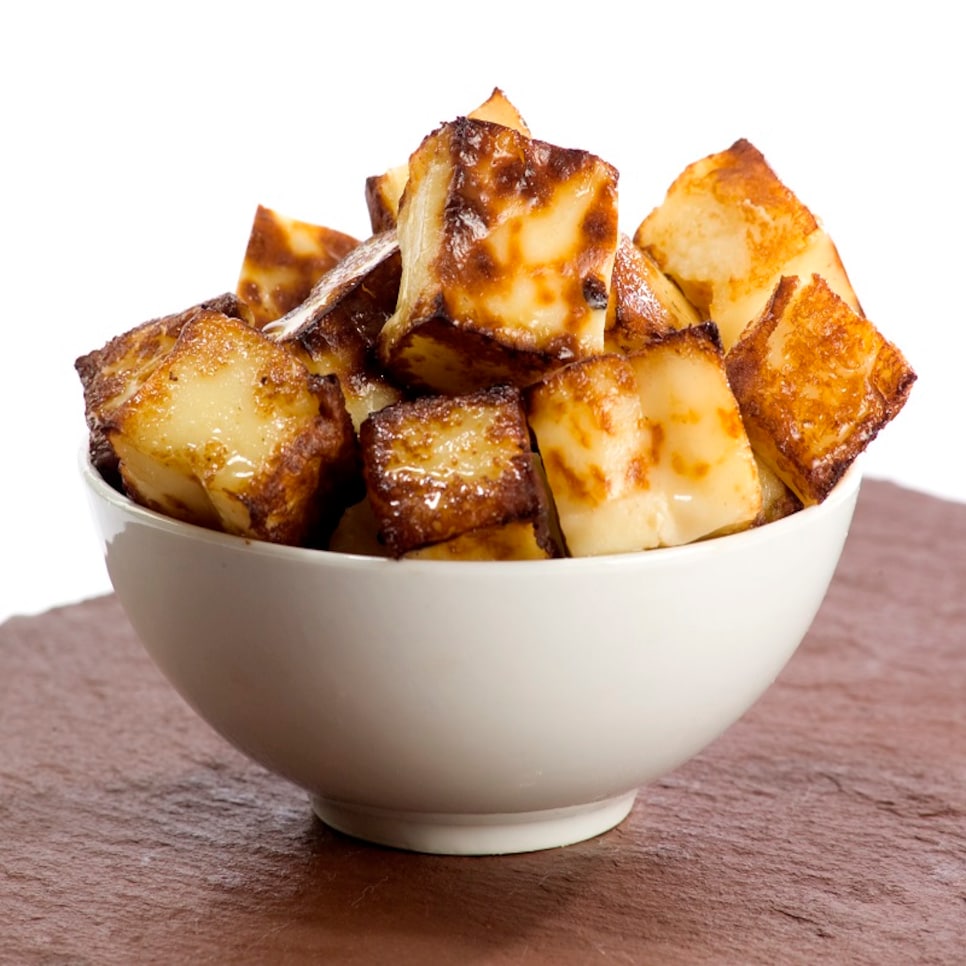 Carr Valley Cheese Company
Location: LaValle and Sauk City
From their original Snow White goat cheddar to an array of baked cheese breads, Carr Valley is a cheese pilgrimage of near biblical proportions. With over 50 varieties of cheese and multiple locations to its name, it's also one of the more accessible between-tee-times stops on this list, so clear out that rental trunk and hit the road.
While most cheesemakers are located in Wisconsin's rolling rural hills—what with the cows and all—Clock Shadow Creamery is exactly the opposite, tucked in the heart of Milwaukee's hip (and hipster) Walker's Point neighborhood. So come for the convenience, but stay for the cheese curds, known for being so fresh they practically squeak.
Location: Blue Mounds, WI
Set down in Wisconsin's Driftless area—a pristine geographic region untouched by ancient glaciers—Bleu Mont Dairy does something no other Wisconsin creamery can claim, aging their award-winning cheeses in actual, honest-to-goodness caves. The result is a lineup of immaculate cheddars crafted in the true British style—underground, where there's about as much sun as summer in Leeds.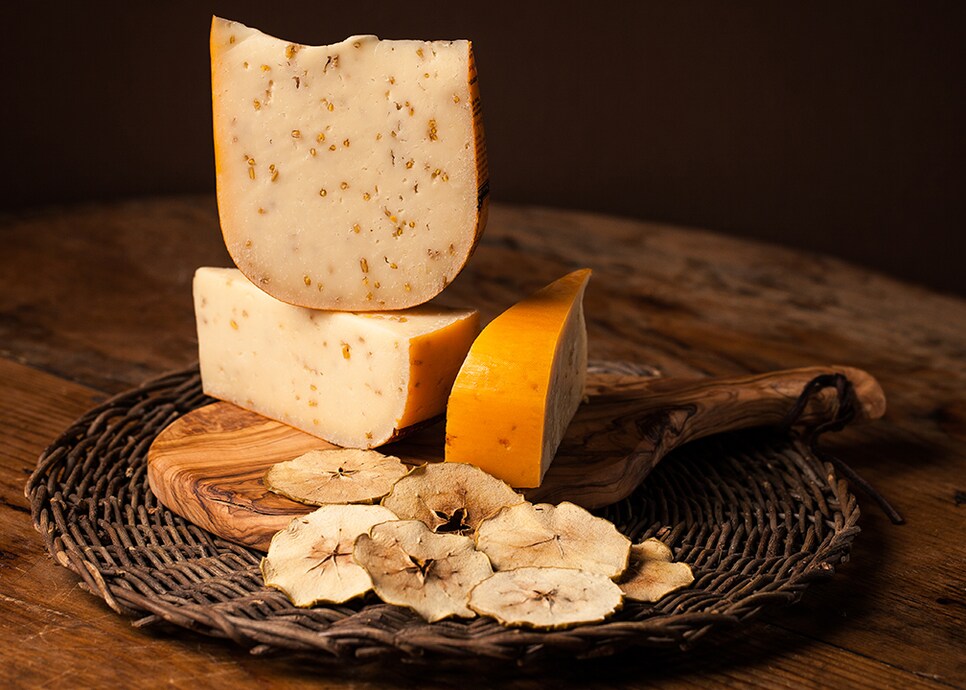 All about living that "Gouda" life? Then your Wisconsin cheese quest begins and ends at Marieke Gouda. Owners of the 2013 U.S. Cheesemaker title and home to 435 of the finest cheese-producing cattle in America, Marieke Gouda brings a little slice—or should we say wheel—of Holland to the heart of Wisconsin.