The Loop
U.S. golfers' medal-sweep aspirations already in jeopardy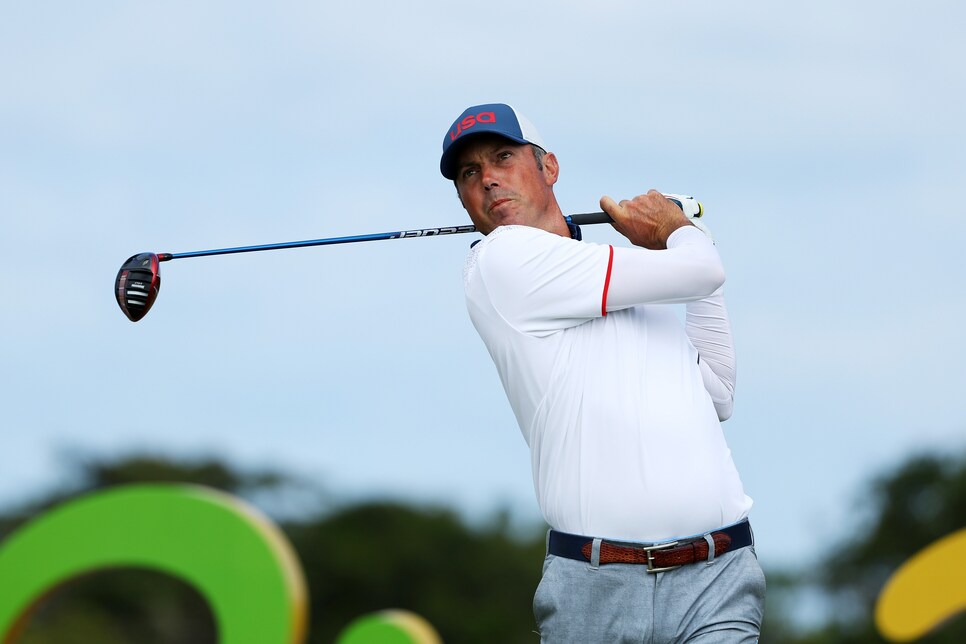 RIO DE JANEIRO — It's a good thing there is no team component to this first playing of Olympic golf in 112 years.
Notwithstanding Matt Kuchar's two-under-par 69, an American medals sweep appears all but hopeless on a day of surprisingly low scoring at the Olympic Golf Course. Rickie Fowler (75), Bubba Watson (73) and Patrick Reed (72) will have to find answers quickly if they are to get back into a tournament where 26 players broke par while another 16 posted rounds in the 60s. The scoring was impressive given the number of players ranked outside the world top 100 and gusting winds.
Fowler, who grew up in the wind tunnel of Temecula, Calif., opened with a four-putt and never could gauge the wind's effect on putts.
"I feel like the greens were a bit faster, maybe a foot, foot and a half, and obviously the wind adds in a bit more," Fowler said. "It's tough when you get putts sort of breaking one way and the wind blowing the other.  I hit a lot of good putts that didn't go in.  Some misreads, and some wind just being a factor."
Fowler didn't seem too distraught about a round that left him 12 back of leader Marcus Fraser, especially given the week he's had in Rio already. Even Golf Channel's Johnny Miller enjoyed mentioning that "Fowler has been enjoying the attractive people at the Olympics" after spotting Fowler and Bubba Watson attending women's synchronized diving last night.
Watson was also upbeat, singling out one shot on the 10th that derailed his chances of posting a red number.
"There's only one shot I want to redo. I can take some missed putts that I lipped out that I hit great."
Reed, however, was disgusted. "Horrendous. I hit the ball really bad. I didn't putt very well."
Reed says "there's still time" to mount a comeback.
"That's the one thing about this sport, and the Olympics, is you have 72 holes of golf. It's not a sprint, it's a marathon. If we post some low numbers, we might be able to climb up that board. At this point, being over par, depends on what that eight under does."
Kuchar proved to be the one bright spot after getting a rare case of first-tee butterflies.
"The nerves don't get me very many places. Here it was a little different," he said. "Teeing off in particular, I think I was the first American to tee off today. To hear my name announced as an Olympian and to go tee off, there were a few more butterflies than I anticipated on the first tee."
Kuchar noted the number of Americans who turned up in the surprisingly boisterous and colorful gallery of 6,242, many dressed in full stars and stripes.
"It shares a lot of similarities of having such pride for your country and really wanting to do the best you can for the Americans that are here and for everybody back home, as well."
Fowler enjoyed the energy, too.
"It was great," he said. "Actually a better turnout than a lot of us expected.  It was great to see multiple countries represented out there.  Even when you're having a bad day, it's cool seeing American flags out there.  It's cool to think back about the past week that I've had here at the Olympics."
Just not the actual scoring part. So far.