The Loop
U.S. Amateur champ Curtis Luck has signed with IMG, but he's not turning pro just yet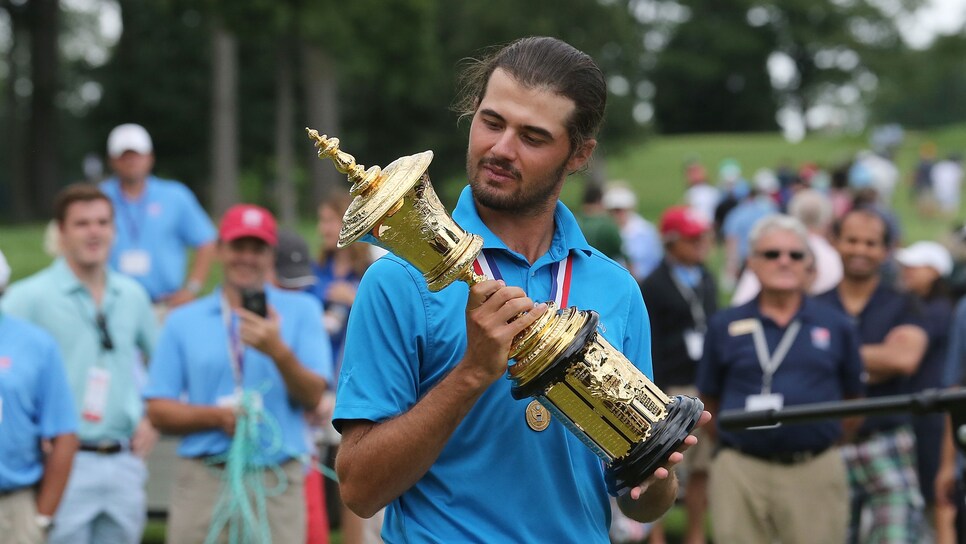 Officials at IMG announced on Monday that Australia's Curtis Luck, the reigning U.S. Amateur champion, has signed with the company "for worldwide management and marketing representation." But that doesn't mean the field at this year's Masters has lost one of its amateur participants.
Luck, 20, will continue to put pro golf on hold until at least some time after he plays at Augusta National in April, as the Masters exemption he earned by winning the Havemeyer Trophy at Oakland Hills last August can only be used if he remains an amateur. Under the Rules of Amateur Status, however, Luck can enter into an agreement with an agent, or other third party, and not be deemed a professional.
Specifically, Rule 2-2(b), which went into effect in 2012, states that an amateur golfer 18 or older can sign a contract without losing his amateur status, provided the agreement "is solely in relation to the golfer's future as a professional golfer and does not stipulate playing in certain amateur or professional events as an amateur golfer." Additionally, the Rule states that Luck cannot "obtain payment, compensation or any financial gain, directly or indirectly, while still an amateur."
Luck played as an amateur at European Tour's Abu Dhabi HSBC Championship earlier this month, finishing T-49. He is also in the field at this week's Dubai Desert Classic. The U.S. Amateur champion also receives an exemption into the PGA Tour's Arnold Palmer Invitational, which Luck where Luck is expected to compete.
Luck's U.S. Amateur title gets him into this summer's U.S. Open and Open Championship, again provided he stays an amateur to play in those events. Luck, though, has said he might give up his spot in those events and turn pro after the Masters, with the hopes of playing in a handful of PGA Tour events on sponsor's exemptions and earning enough money to get his tour card without having to apprentice on the Web.com Tour.
Which is where signing with IMG comes in.