The Loop
U.S. Am quarterfinalist Lee is ready if not rested
PINEHURST, N.C.--It's been eight straight days of competitive golf and counting for__Danny Lee__, who came to the 108th U.S. Amateur Championship straight from playing at the PGA Tour's Wyndham Championship down the road in Greensboro this past weekend. And while the 18-year-old New Zealand native says he could use a day off soon, his performance at Pinehurst No. 2 suggests otherwise.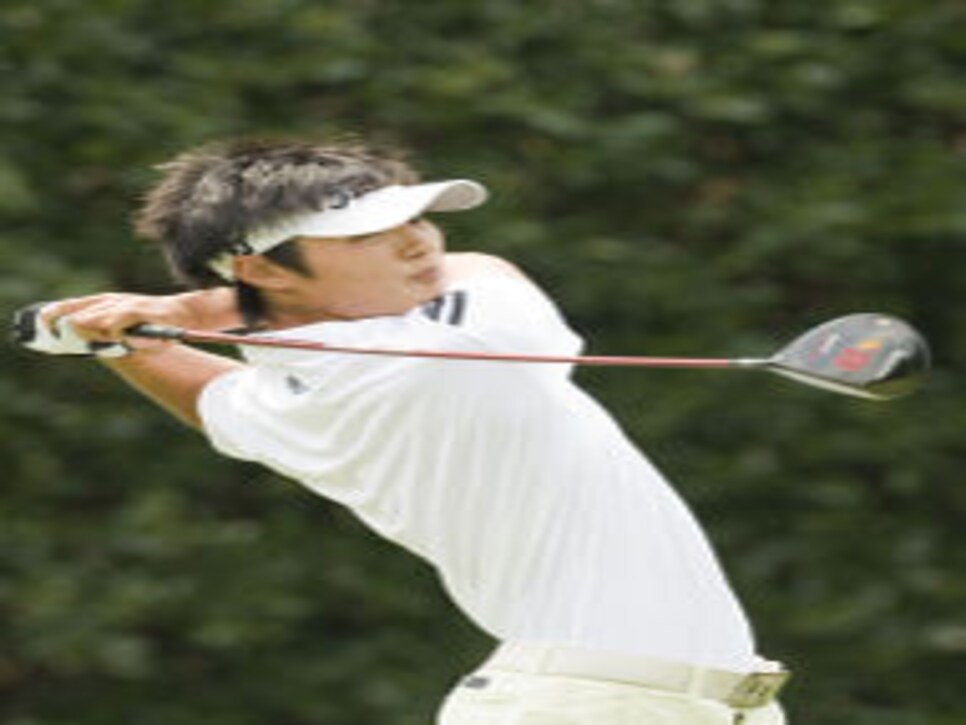 Lee contends that it was his solid play on the devilish Donald Ross greens that spurred his easy victories. "Every putt I had it just fell in the hole," he said. "It was an amazing day."
Lee's standout play can be traced back longer than his T-20 finish at Sedgefield CC last Sunday. Earlier in the month he won the Western Amateur in convincing fashion, shooting four rounds in the 60s during stroke-play qualifying and taking as big as a 5-up lead in the final versus Erik Flores. Having come over to the U.S. for a third straight summer to play on the amateur circuit, he had also posted top-10s at the Northeast Amateur, Dogwood Invitational and Porter Cup.
Suffice it to say, Lee is the clear favorite, particularly after U.S. Walker Cup team member__Rickie Fowler__ bowed out in the third round, losing to recent Porter Cup champion Adam Mitchell, 5 and 4. If Lee were to follow through and claim the Havemeyer Trophy Sunday afternoon, he would be the youngest winner of the championship, breaking__Tiger Woods'__ mark set in 1994. Lee would be 18 years, 1 month old; Woods was 18 years, 7 months, 29 days when he beat Trip Kuehne at TPC Sawgrass.
It didn't appear Fathauer would be going extra holes versus Tway considering he had a 3-up lead with four holes to play in their match. Yet Fathauer's swing suddenly became loose, leading to a bogey on the 15th, double bogey on the 16th and bogey on the 17th to bring the match back to all square. "He finally was making a few mistakes and I had my chances," Tway said afterward.
Both Fathauer and Tway birdied the 19th hole before the former finally closed out the match two holes later.
"I happy I've gotten this far, but I'm pretty beat," Fathauer said. "I'm going to eat and then have no problem getting some sleep tonight."
Tway was understandably down about the outcome. "I'm real disappointed after having come back," he said. "To fight so hard and to not have it be good enough to win, it hurts."
Having knocked off his second-round opponent, Jake Koppenberg, 6 and 5, Rickie Fowler didn't appear to be the likely victim of a third-round blowout himself. Yet when his U.S. Palmer Cup teammate, Adam Mitchell proceeded to win six straight holes from Nos. 3 to 9, leaving little for Fowler to do but smile and accept it wasn't his day.
"He never opened the door for me," Fowler said, who eventually lost 5 and 4. "He made it pretty hard for me to get back into the match. Heck, I had to make an eagle [on the par-5 10th] just to get it do 5 down."
"I just gave myself a lot of birdie putts," said Mitchell, a senior at Georgia who earned second-team All-American honors last season. "I didn't make some, but being on the green and having a chance for birdie kind of forced Rickie, especially when I got ahead a little bit, because he knew he had to, he knew he had to make birdies to beat me, because I was on the green constantly and having birdie putts.
"Rickie's a great player, he's got all the shots, he's got all the game," Mitchell continued. "I just played really well today and did what I had to do. I just forced Rickie to hit a lot of good shots. And fortunately for me he didn't make many putts today.
There was two matches that actually went longer than the Fathauer/Tway third-round tilt. Charlie Holland, a junior at Texas, needed 23 holes before beating Stanford sophomore__Sihwan Kim__ in the third round. Incoming Georgia freshman Patrick Reed also closed out his third-round match in 23 holes, knocking off N.C. State sophomore Brandon Detweiler.