News
Upstart Scott Parel wins Invesco QQQ Championship, now a threat to derail Bernhard Langer's bid to win another Charles Schwab Cup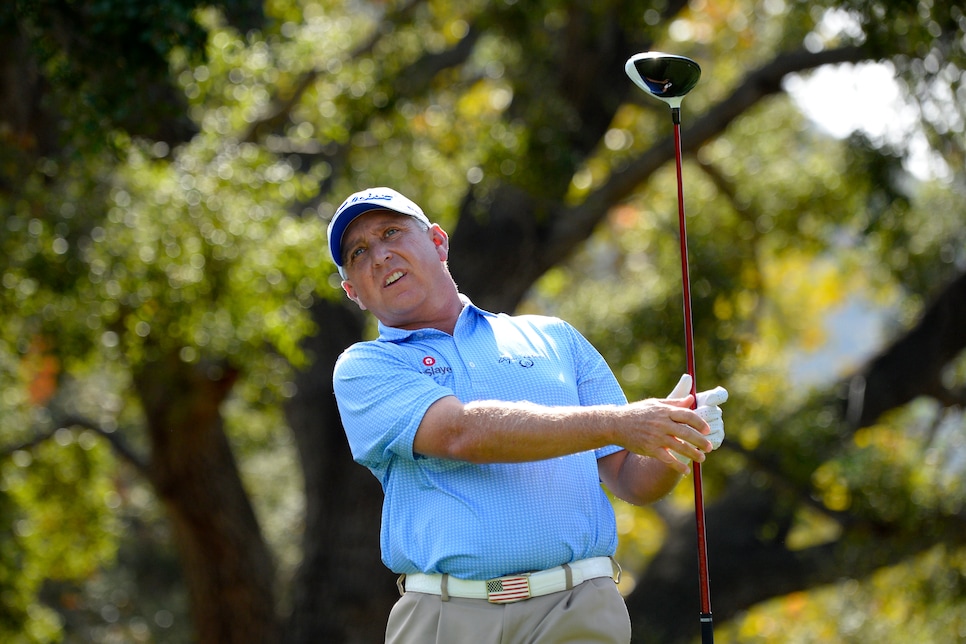 The PGA Tour Champions, in its infancy, was designed to provide a stage on which legends of the game could continue to perform. Secondarily, it allowed those who have never had a stage a belated opportunity to star on one, albeit against prohibitive odds.
This brings us, again, to Scott Parel, for whom even the description journeyman was a stretch. Parel, 53, did not turn professional until he was 31, never made it to the PGA Tour, and now, with one more tournament to go, is among the favorites to win the senior tour's season-long Charles Schwab Cup.
Parel won the Invesco QQQ Championship at Sherwood Country Club in Thousand Oaks, Calif., on Sunday, his second PGA Tour Champions victory.
The first, in the Boeing Classic, came only two months ago, and in the interim he has had two second-place finishes and now has moved to second in the Schwab Cup standings, trailing only defending champion Bernhard Langer.
"As long as I keep playing like I am, I think I'll have a chance," he said, looking ahead to the season finale, the Charles Schwab Cup Championship at Phoenix Country Club in two weeks. "Golf's a fickle game, so you never know. But right now I feel pretty good over the ball and over the putter, so I've got as good a chance as anyone."
Parel, a resident of Augusta, Ga., began the final round trailing leader Miguel Angel Jimenez by one. He closed with a bogey-free four-under par 68 to beat Paul Goydos by one.
Goydos had pulled into a tie with birdies at 14 and 15, but fell one behind when Parel, playing behind him, birdied the 13th and Parel never relinquished the lead after that.
"I was very comfortable," Parel said. "When you're playing pretty good and hitting the ball well and playing solid, you just try to keep those positive thoughts. And when you've done it before, it's a little easier to stay positive."
Parel earned $305,000 for the victory, running his season total to $1,809,190, proving for some, at least, that life begins at 50.