The Loop
Update: Olympic golfers have extra reason to avoid water hazards in Rio
In December we posted a story on Brazil's rampant pollution in the country's waterways and its possible effect on the upcoming Olympic games in Rio de Janeiro. For context, according to the AP, the areas in question had disease-causing viruses directly linked to human sewage at levels up to 1.7 million times what would be considered highly alarming in the U.S. or Europe.
However, there was slight hope that this situation could be cleaned up before the games' arrival.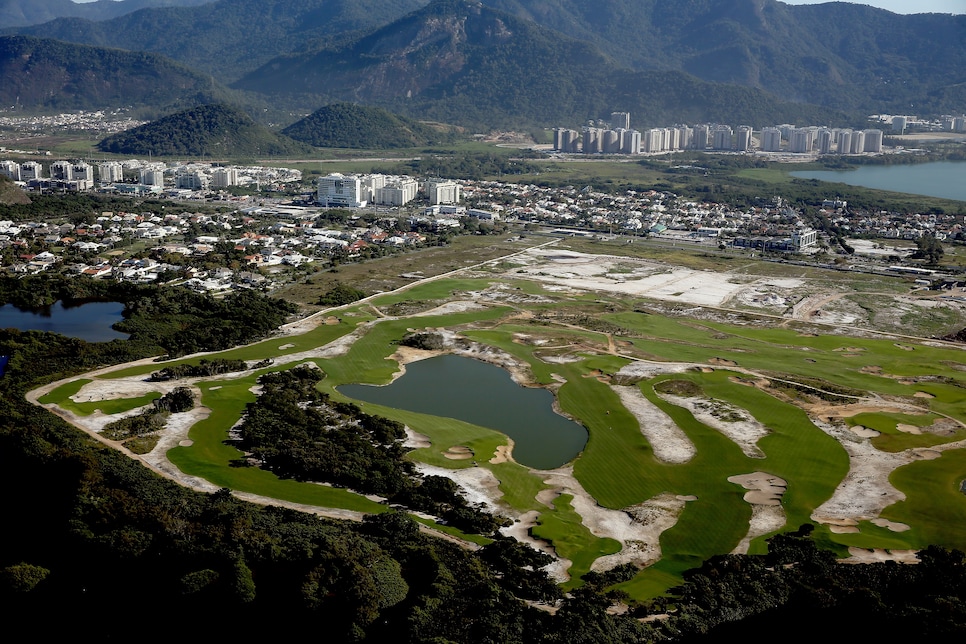 According to a damning report from Outside the Lines, Rio and the International Olympic Committee have thrown in the towel on correcting the issue.
"It's not going to happen because there was not enough commitment, funds and energy," said Rio 2016 spokesman Mario Andrada. Worse, Outside the Lines obtained documents from the United States Olympic Committee stating "The USOC has ongoing concerns over possible existing viral and bacterial contaminants in the water. ... The USOC remains hopeful, but we do not expect to anticipate major reductions in bacterial or viral pathogen levels at the competition venues."
Golf is back at the Olympics for the first time since 1904, but the return hasn't been met with universal enthusiasm. While no players have officially pulled out, growing concerns about the health and safety in Rio could deter the golf world's participation.