The Loop
Update: Dubai company reverses stance, removes Donald Trump image, name from golf course
Stating earlier this week that it would honor its golf and real estate Dubai partnership with Donald Trump amid controversial remarks, Damac Properties has apparently pivoted on its stance.
Trump's image was taken down from the company's billboards on Thursday, and his name removed from the property's gated entrance wall.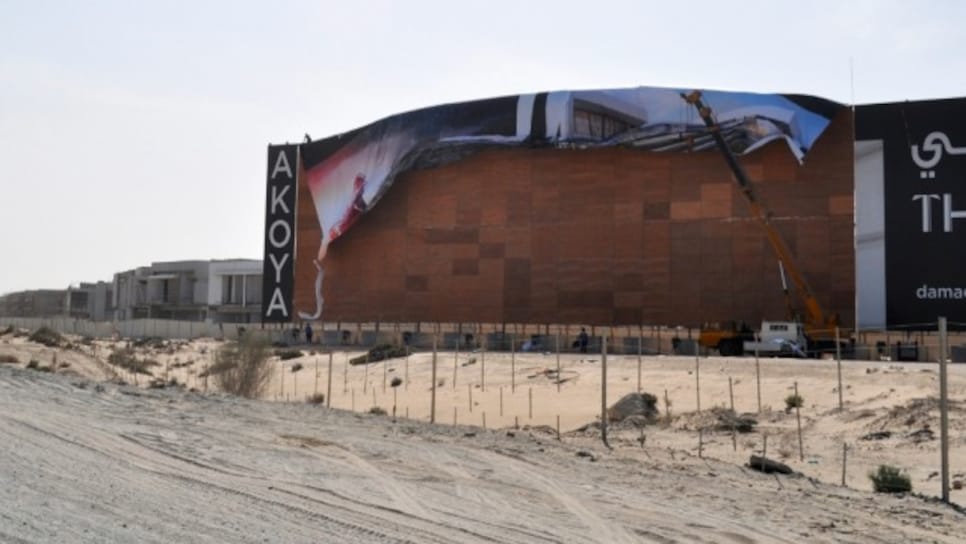 Damac has also stripped its website of Trump's PRVT community information:

Damac initially said "it would not comment further on Mr. Trump's personal or political agenda, nor comment on the internal American political debate scene." However, after sticking with Trump in the face of his anti-Muslim comments, Damac shares have plunged, losing more than 15 percent in trading on the Dubai Financial Market.