The Loop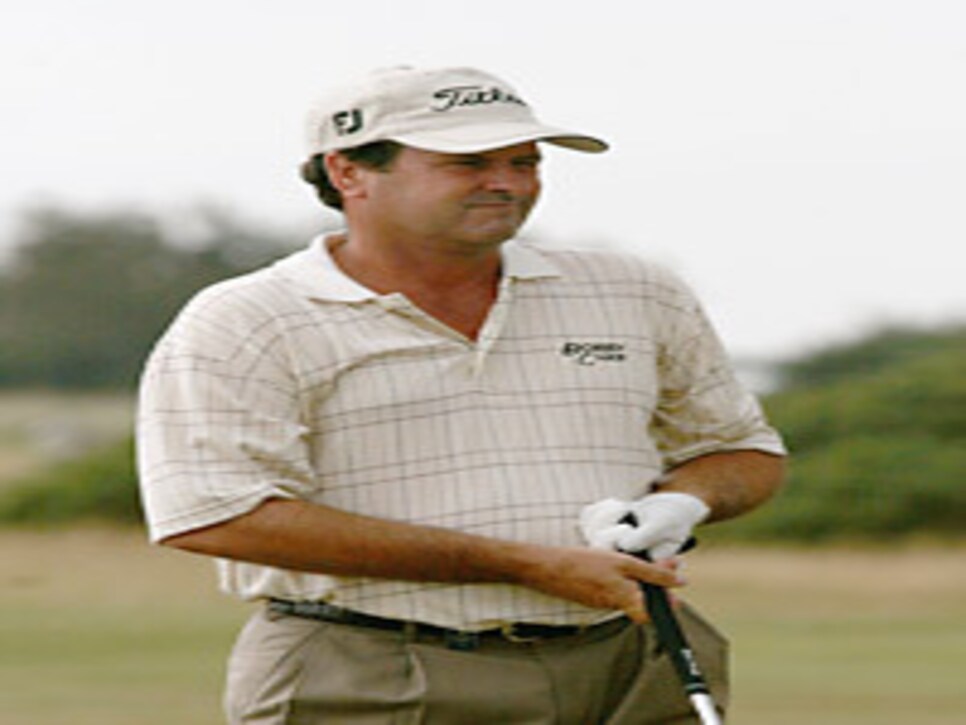 SUNRIVER, Ore. -- At one stage in the third round of the Jeld-Wen Tradition, David Edwards (right) and Mark McNulty had separated themselves from the field, but the day didn't end up that way.
Edwards and McNulty still lead the proceedings, at 12-under 204 through 54 holes at Crosswater Club at Sunriver Resort, but the plot thickened heading into the final round. It's not quite a "cavalry charge," as longtime senior tour broadcaster Jim Kelly used to term a tight leader board, but there are some guys in the mix.
D.A. Weibring, looking for his second straight win on the Champions Tour, is at 10 under, while Tom Watson and Tom Kite are at nine under and in comfortable striking distance in the fourth of five senior majors on the 2007 schedule.
Edwards' double-bogey at the par-5 17th hole helped tighten things up, as did McNulty's bogey at the par-4 finishing hole. Watson had a 67, which matched the day's best score, then planned to take a glider flight above Crosswater. The weather was idyllic again Saturday but Sunday may bring a bit of rain. If there is a bit more wind as well, that could play right into the hands of Watson, who loves it when conditions are challenging and won the Senior British Open last month in a bit less than beach weather.
(Photo: Phil Inglis/Getty Images)