News
UNLV golfer leans on Vegas tour pros for wisdom ahead of first U.S. Open start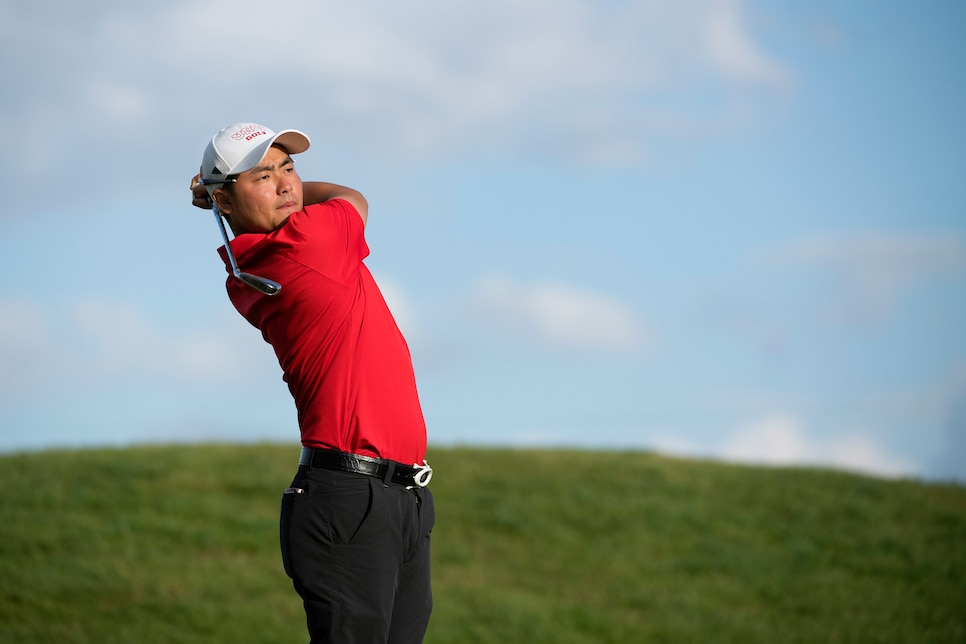 ERIN, Wis. — Erin Hills isn't just a big golf course at north of 7,700 yards for this year's U.S. Open, it's a big property period, spread over 650-plus acres of rolling Wisconsin heartland.
The grandstands, the crowds, the walk from green to tee, the slopes, the rough, the prize money, even the fairways. Big, big, big, big, big, big, big.
Major championships can feel overwhelming to the uninitiated. John Oda, a 5-foot-7 150-pound college junior at UNLV, hardly looked bothered as he chipped and putted on the eve of the 117th U.S. Open, his first.
"The fairways are pretty reasonable, but if the wind picks up they'll be harder to hit," he said matter-of-factly. "The greens seem receptive. It's a good test."
A big part of the reason the 20-year-old amateur from Honolulu doesn't look or feel out of place is that he has been leaning on tour veterans Kevin Na and Ryan Moore, both of whom live in Las Vegas not far from the UNLV campus.
Earlier this year, Oda was practicing at Shadow Creek in Las Vegas when Moore spotted him and came over to say hello. The two have played a few times since with Moore, who is missing this year's Open because of a shoulder injury, passing along some sage advice as the two traded texts throughout the week.
Among the tips were to keep an eye on the green speeds as the tournament progresses—they'll get faster and firmer, typically—and telling him to embrace the enormity of the crowds and scale of a U.S. Open.
Oda, who has also played several times with Na, has been more than happy to listen. "He's by far one of the smarter guys out here," he said of Moore. "As far as preparation goes he's on point."
As for Moore, he likes what he sees in Oda, who has won twice for the Rebels and is currently 32nd in the World Amateur Golf Ranking. He can also relate to his style of play.
"There's nothing flashy," Moore said. "He does everything really well. He's a golfer's golfer, not a bomber, and makes everything else in between work. He's my type of golfer."
Moore was also glad to help. He remembers his first U.S. Open, at Bethpage Black in 2002, and how big it all felt.
"I can't say I was really ready for it," he said. "You're nervous. I hadn't even met a tour pro back then. These kids are exposed to it a lot more these days. They're around it more and more comfortable with it."
So much so that Oda will likely forego his senior year and turn pro later this year, particularly if he makes the Walker Cup team.
For now, though, he'll keep checking his text messages.