The Loop
A harsh reality for some players in this U.S. Open: Under par, but sucking wind
__PINEHURST, N.C. -- Congratulations on being under par halfway through the U.S. Open. Now why are you so far behind?
What an odd scenario this must be for those players closest to Martin Kaymer on the leader board. On one hand, you have navigated treacherous Pinehurst No. 2 skillfully enough to be in red numbers. On the other, your start has still been defined by how far you lag behind.
Or in the words of Dustin Johnson, who shot a second consecutive 69 on Friday, "I would have taken it on Wednesday," he said of his two-under start. "And no, I wouldn't have thought it would be eight shots behind."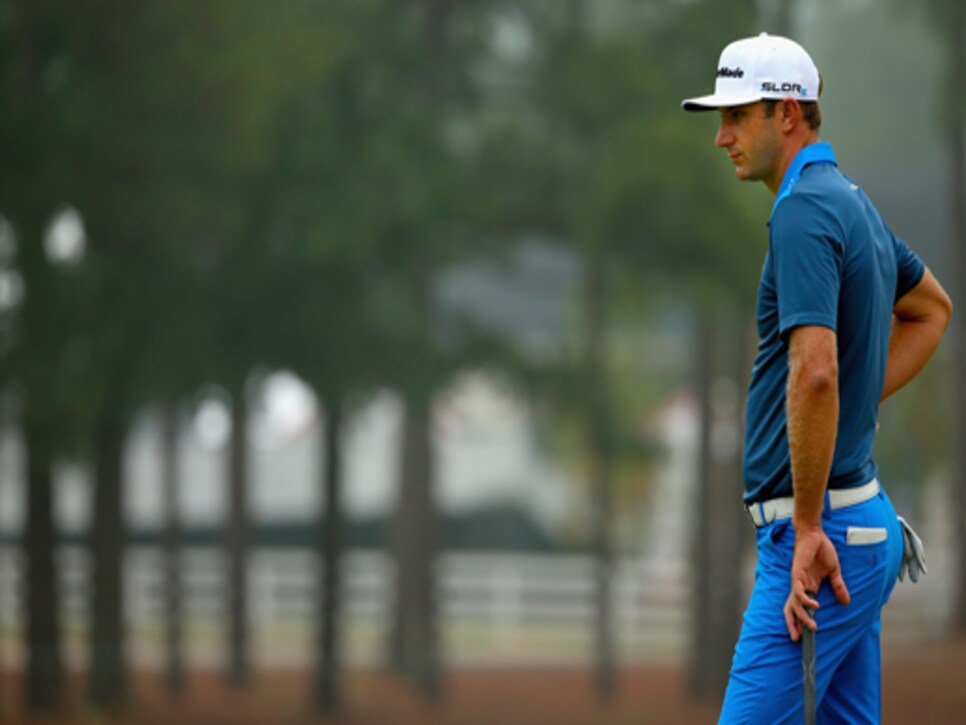 That lead would be cut into slightly in the afternoon when Brendan Todd moved to four under, followed by Kevin Na and Brandt Snedeker another shot back. But the sentiment remained: Kaymer seemed to be playing another tournament.
"I heard he played the No. 3 course," Na cracked. "Is that true?"
Said Todd, who fired a Friday 67 playing in his first U.S. Open: "Kaymer's performance has been incredible. He's playing a brand of golf that we haven't seen probably in a long time, since maybe Tiger."
You get the point. And yet for all the superlatives graciously heaped on Kaymer, there remained the disclaimer that it was only Friday, and a lot can still happen, particularly on a golf course many agree is only going to get tougher. Perhaps that favors Kaymer, who can be content making pars knowing birdies will be in short supply. Or perhaps it makes him vulnerable to a collapse.
Take it from Retief Goosen and Jason Gore. They were in first and second place through 54 holes the last time the U.S. Open was at Pinehurst, and they both imploded with rounds of 81 and 84, respectively. Or take it from Johnson, another player who saw an Open final-round lead evaporate when he shot 82 on Sunday four years ago at Pebble Beach.
"Anything can happen in a U.S. Open," Johnson said. "This golf course is tough. If you get just a little bit off with your driver and your irons, you're going to have a long day."
Or, at least when it comes to Kaymer, that's what everyone's hoping.