The Loop
Uh-oh: what's that white stuff on my golf course?
There wasn't much snow to begin with, and most of what there was melted quickly, but Gary, our terrific superintendent, closed the course temporarily, because it was so cold that the remaining snow and frost were unlikely to go away before dark. That didn't affect me directly, because I was traveling without my clubs* *for a little over a week, on a reporting assignment only tangentially related to golf. It didn't affect Hacker (real name), either, because he had decided that, paradoxically, playing golf for three consecutive days with a broken finger had made the finger worse, not better. Still -- and I think I speak for everyone -- I am opposed to any form of weather that causes golf to be suspended. And then, on Monday, Gary closed our course for the season.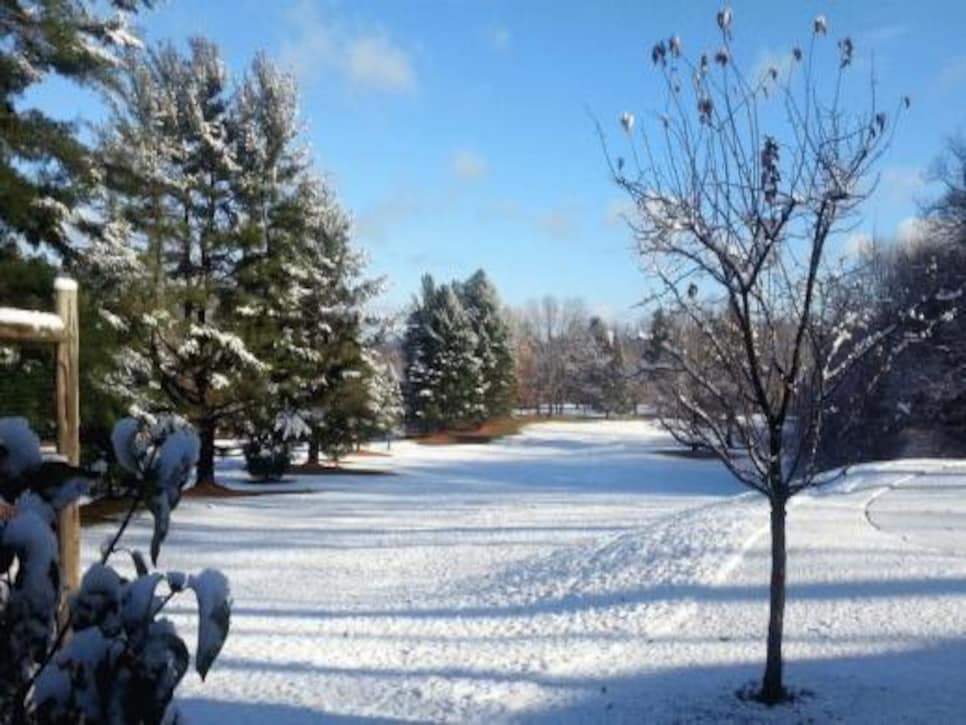 Before the bad weather hit, I had an opportunity to test two new pieces of equipment. Both are from eBags, one of a select group of companies for which I am an unpaid shill. The first item is the eBags Crew Cooler II: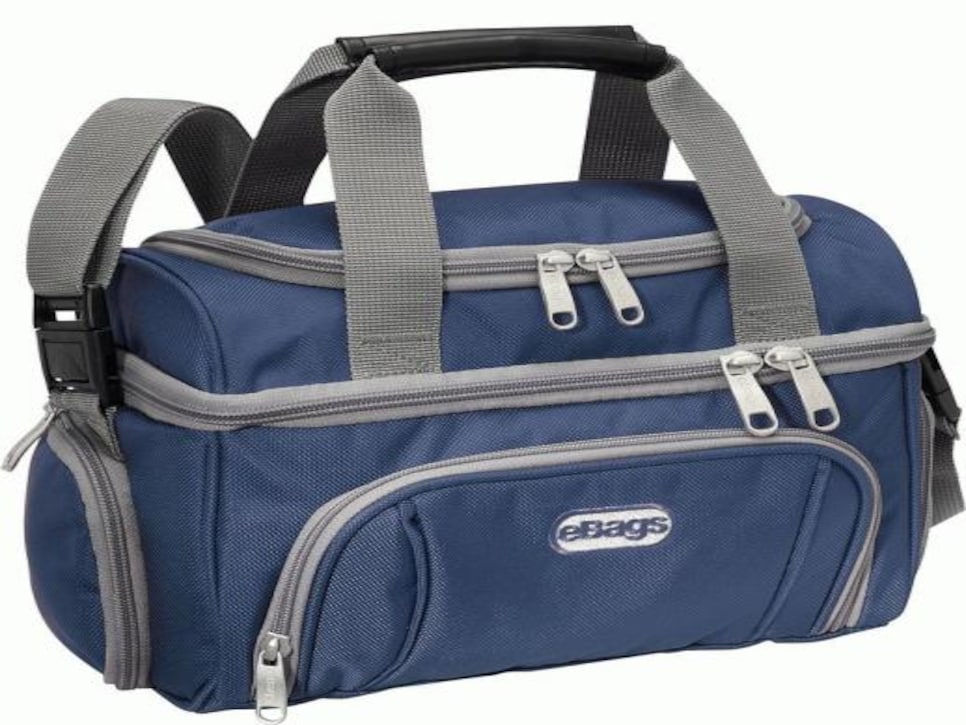 It was designed as carry-on luggage for pilots and flight attendants, but it's perfectly suited to golf. It has an insulated cold compartment with a removable -- and replaceable -- waterproof liner, for beer and ice; it has a zippered top insulated compartment for stuff that doesn't have to be kept super cold, like sandwiches and Snickers bars; and it has lots of other useful features, including two mesh pouches, on the sides, for beverage bottles, plus a slot on the back that lets you slide the whole thing onto a roller bag, so that you can make it do double duty as a carry-on bag when you travel to play golf: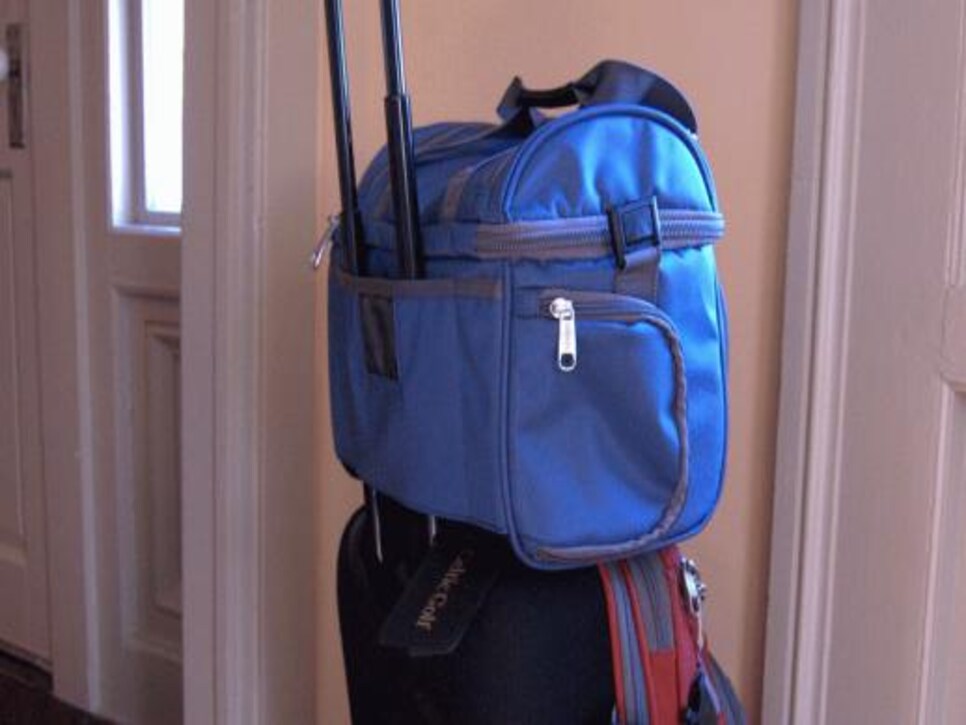 I attached mine to my pushcart by tightening the shoulder strap around my golf bag: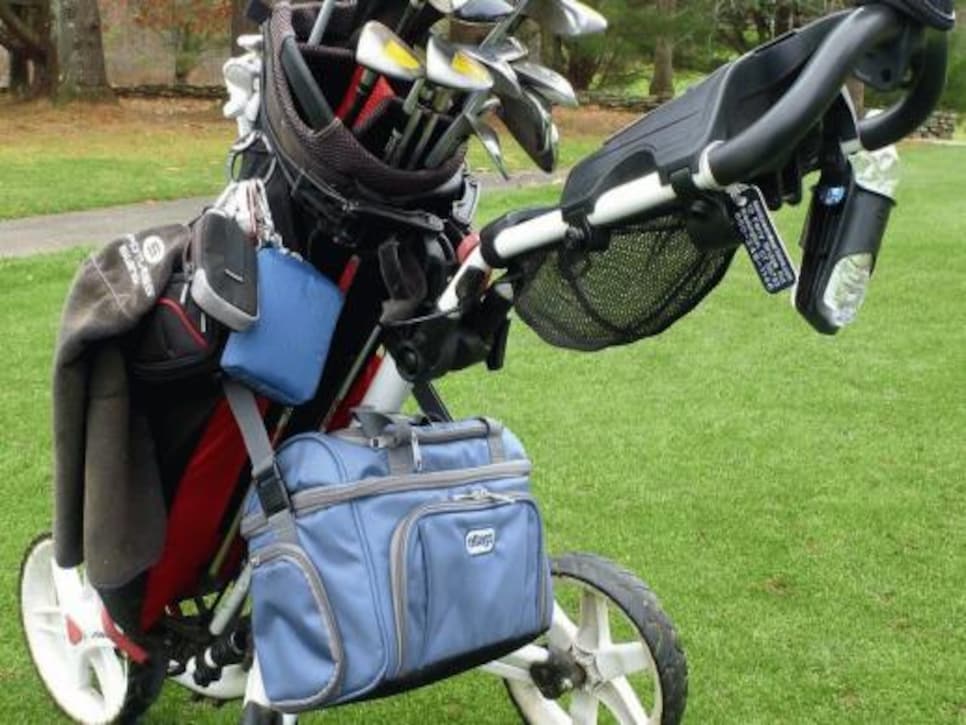 By doing that, I solved an age-old alcohol-transport problem, which Matt Manco, a reader in Louisiana, once addressed from the other direction, using his Sun Mountain Micro-Cart: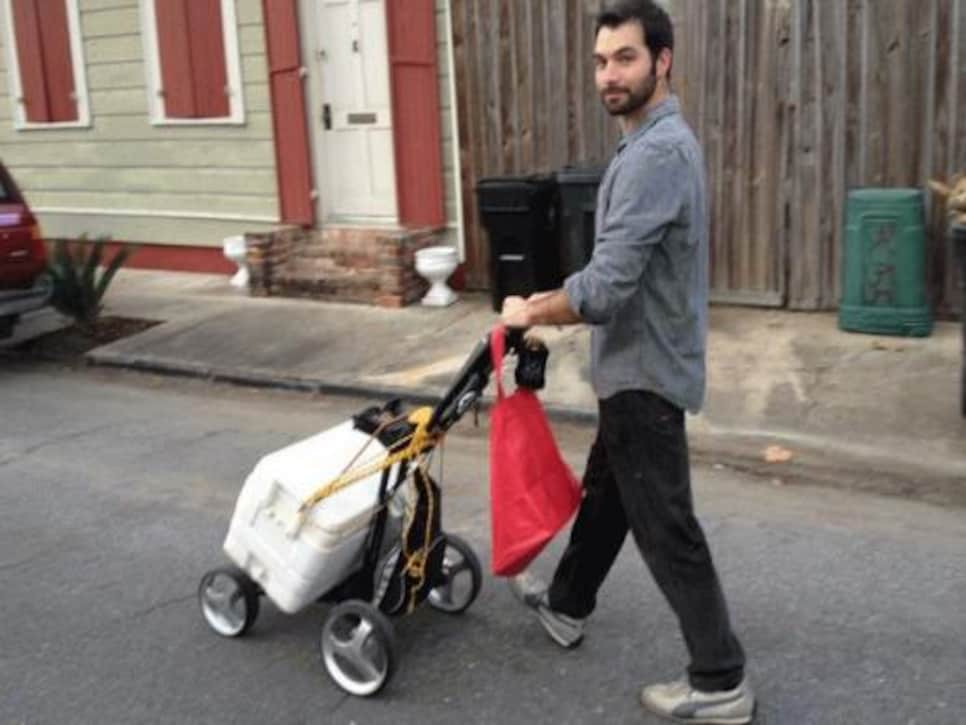 Just above my Crew Cooler I attached another recent acquisition: an eBags Padded Pouch -- the blue thing in the photo below. It contains my laser rangefinder, and I like it much better than the case that came with the rangefinder, because it's softer (though padded!) and it doesn't stick out as much I used a little carabiner to attach it to the towel ring on my bag, along with (as you can see) a lot of other stuff: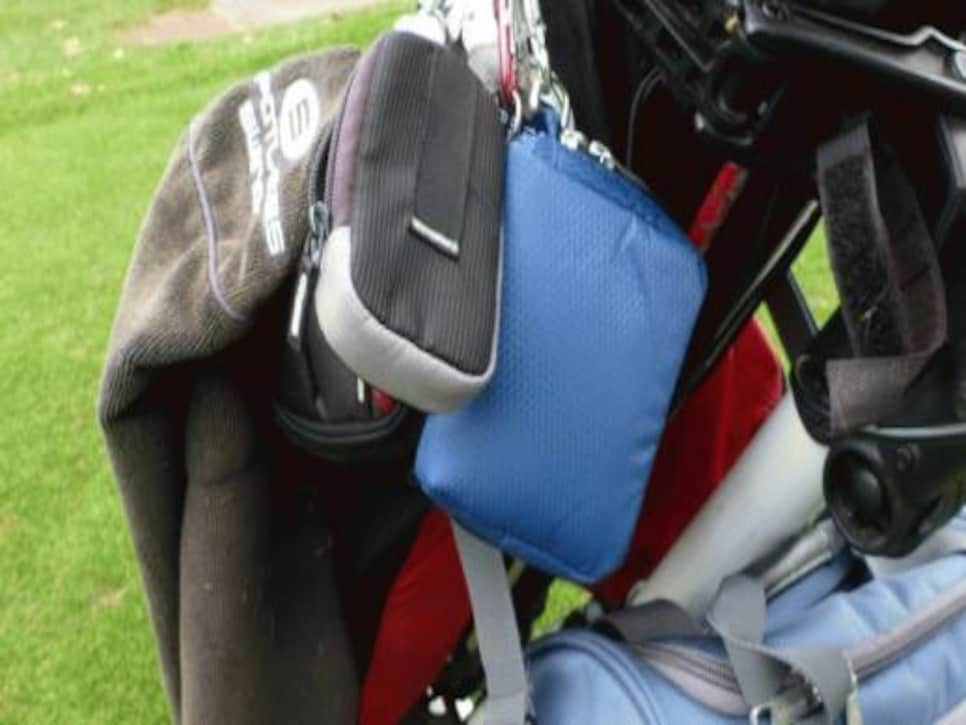 Padded Pouches come in sets of three, and they're incredibly useful for carrying or packing smallish delicate or annoying items, like phones, cameras, chargers, cables, batteries, power cords, whatever: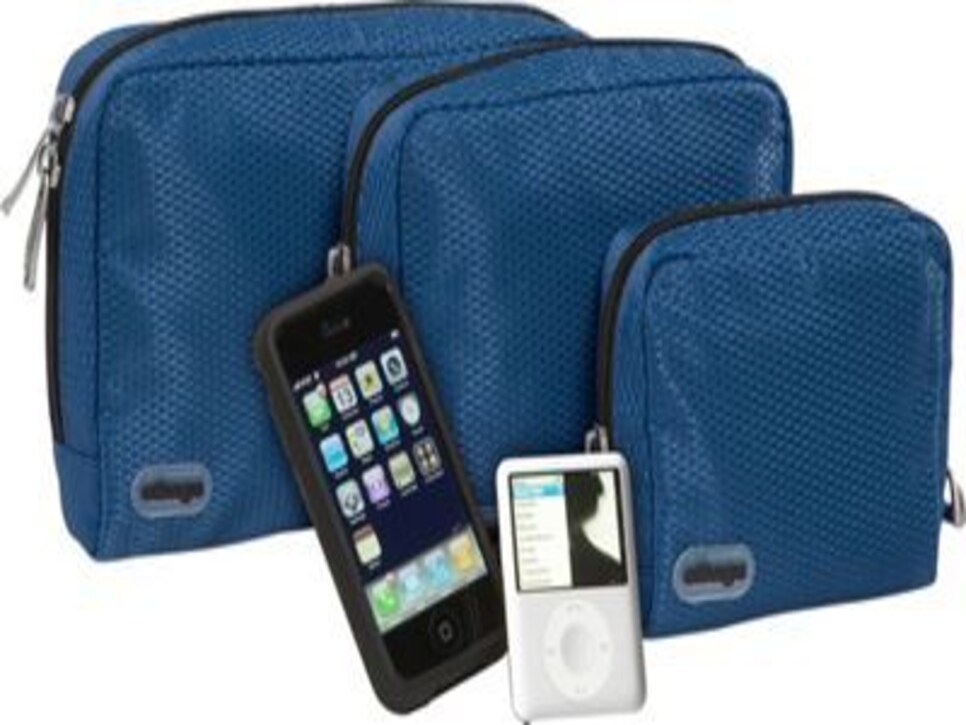 I've got six, and I traveled with four of them last week, including one that I filled with the CDs of the audio version of Book Three of A Game of Thrones, which I listened to as I spent a week driving through Arizona, Nevada, and Southern California.