The Loop
UFO sightings reported at former PGA Tour site outside Tucson
A month later, UFOs reportedly were spotted above the Golf Club at Dove Mountain in Marana, Ariz., UFO Sightings Daily reported on Tuesday. The course was the site of the WGC-Accenture Match Play Championship from 2009 through 2014.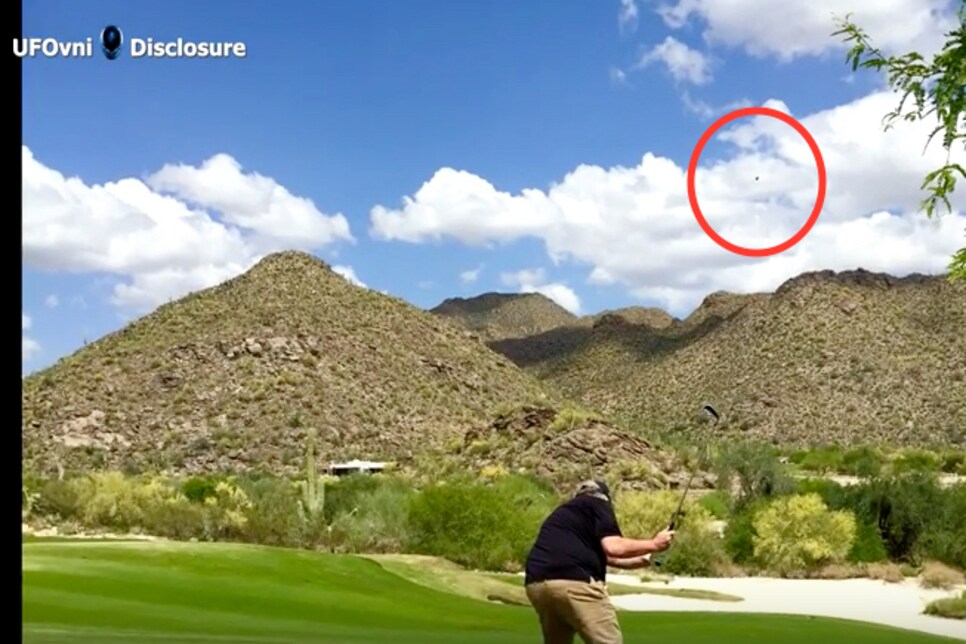 UFO Sightings Daily said it was made aware of the UFO via this video, which was posted on Youtube on Monday:
UFO Sightings Daily also had this eyewitness account:
"On vacation (Tucson AZ) playing golf, watched and heard F18's flying around courses a lot that day, took picture of friend and saw craft in photo it made no sound unlike F18's, it was so far off I didn't think it was a craft, (maybe a bird) plus made no sound so I went back to playing golf. Later that evening was looking at image with friend and we decided it had to be a craft of some kind. I worked for General Dynamics for few years and watched a lot of military aircraft flying and this looked nothing like any I have observed. It appeared to be ascending in a straight line at about a 20 degree angle."
It is a mystery. But then so was the golf course, among the least popular on the PGA Tour.