The Loop
UCLA men are set for a better spring
The first half of the 2008-09 campaign wasn't anything like deja vu all over again for Derek Freeman's UCLA men's squad compared to the start of its NCAA championship run the previous season. After posting a perfect mark in the fall of 2007--two tournament wins, 21-0 overall record--the Bruins finished 12th, tied for ninth and third in three tournaments in the fall of 2008, finishing with a 20-21-1 record and falling from preseason No. 1 in the Golf World/Nike Golf coaches' poll to No. 22 by the winter break.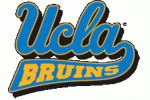 Needless to say, the Bruins will have to find a different means to their desired end if they're to become the first men's program in 24 years to repeat as national champions; with the sub-.500 record they have, they wouldn't current qualify for an at-large bid to NCAA regionals. To write them off, though, would be a mistake. Here are four reasons why UCLA will not only be more competitive come spring but good enough to again be a contender for the national title.
1) The spring can't be more tumultuous than the fall.
Replacing the graduating Kevin Chappell, the 2008 NCAA medalist and national player of the year, was going to be tough enough, but the Bruins also had two players (Jason Kang and Lucas Lee) unexpectedly leave school early to turn pro, one in the middle of October. Suddenly talented but inexperienced freshmen Gregor Main, Mauricio Azcue, Alex Kim and Beau Schoolcraft were no longer going to be "eased into" the college game but asked to step up and immediately perform. "That's not to say freshmen can't do it," Freeman told me recently. "But all of a sudden they had all this pressure on themselves to perform [that they weren't expecting]."
Additionally, Freeman admits that having his team play its first event, the Fighting Illini/Olympia Fields Invitational, in early September--before classes had begun in Westwood--was a mistake; recall that in the fall of 2007, UCLA didn't play its first tournament until the end of October
"I love Olympia Fields, I love the golf course, I love the competition there, but it's too early for us to play," Freeman said. "I tried that this year because I wanted to go there. I wanted my team to be able to play there but it hurt us. And so you know that's something I've learned as a coach, that's probably not the best place for us to begin our fall."
2) You can gain from your pain.
The so-so start allowed Freeman to have honest dialogues with all his players at the end of the fall about areas they could improve on in the off-season. Playing challenging courses such as Olympia Fields and Isleworth exposed "every weakness in everyone's game," Freeman said. "It's exactly what we needed to have happen in the fall. They really could evaluate where their golf games are and understand there are things they need to change if they're going to improve." Each player then developed a very specific game plan for the winter break to address their own points of emphasis.
3) They ended the fall with a good taste in their mouths.
The Bruins' third-place finish at the CordeValle Collegiate came with a tournament-best one-under 359 (they played six players and counted five) on the final day, including a closing 66 from sophomore Philip Francis, the best round of his college career, and a 67 from senior Erik Flores. "A lot of positives happened that day that are important," Freeman said, "that can really carry on into the spring and will show these guys that they can compete."
4) Flores is finally rested.
Big things were expected of the Bruins' senior All-American, particularly after he closed the summer with a runner-up finish at the Western Amateur. Truth be told, no one expected them more than Flores, who Freeman believes might have put too much pressure on himself to step up in the fall. By year's end, however, fatigue likely explained how the Grass Valley, Calif., native finished no better than 14th individually, and had a surprising 74.11 average. Luckily for Bruins' fans there is precedent for Flores to turn around a slow start to a season; in 2007-08, he finished T-25 and T-69 before finding his game in two JV events and eventually finishing the year with a 72.5 average.