UCF Challenge Day 2: Lewis has work to do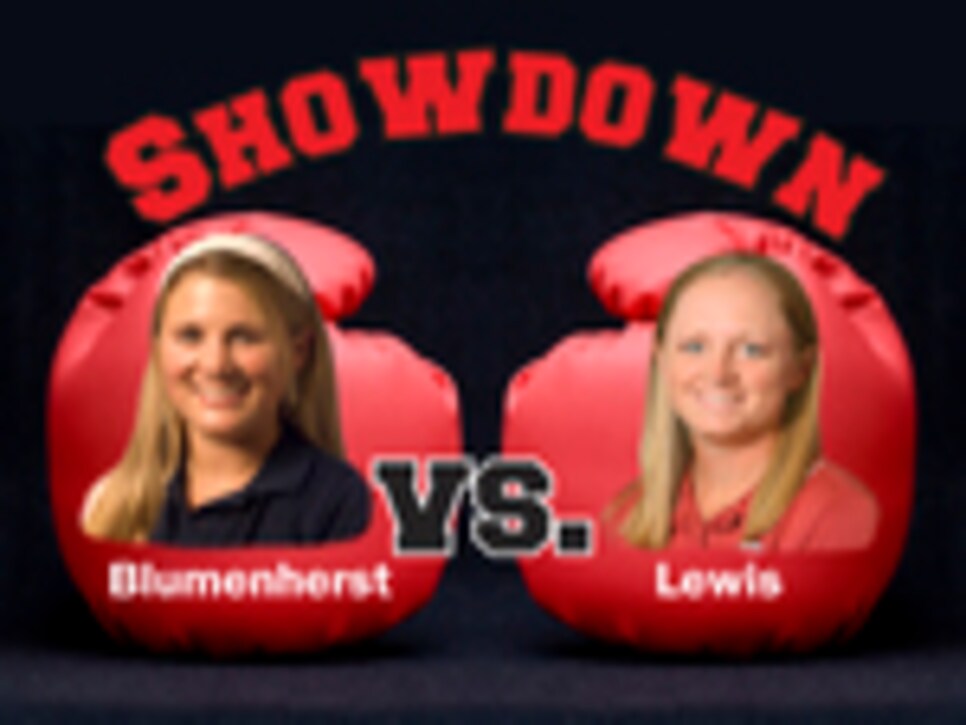 Arkansas' Stacy Lewis has come catching up to do after round 2 of the UCF Challenge outside Orlando. The Lady Razorback senior matched her highest round of the season with a four-over 76 at Red Tail GC (which included birdies on his final two holes) to fall to T-28 with a two-over 146 total. Her rival for national player of the year, Duke's Amanda Blumenherst, is nine shots ahead of Lewis after posting a bogey-free second-round 68, although the Blue Devil's seven-under 137 is still one shot back of teammate Alison Whitaker for first place individually. Duke holds a eight-shot lead over Purdue for the team title, standing at 12 under through 36 holes.
Lewis tees off on the 10th tee in Tuesday's third round at 9:51 a.m. Blumenherst is off No. 1 at 10:36 a.m.