Tyrrell Gonna Tyrrell
No one has ever been less interested in a FedEx Cup standings update than Tyrrell Hatton
Some important context to start—Tyrrell Hatton shot a one-over 71 on Sunday at Olympia Fields, a course that yielded 11 rounds of four under or better in a 50-man field. He needed to shoot something similar to feel good about his Tour Championship chances, and he did the exact opposite. You can imagine how the ill-tempered Englishman was feeling afterward.
Hell, even if Hatton did shoot one of those rounds of four under or better, he'd probably still be pissed that he didn't shoot even lower. But he was extra-miffed after the 71, seemingly fully aware that his season had likely ended.
Evidently, it had not, and a PGA Tour official made sure to inform him of that fact as he was exiting the locker room. Hatton was in no mood to hear this excellent news, however, which made for a hilarious awkward video that the PGA Tour tweeted out Sunday:
Being informed that you're going to sneak into the Tour Championship, where just showing up and finishing in dead last (30th place) is worth $500,000 (!), should produce a reaction of joy. Shock. Awe. Something along those lines. Hatton's reaction?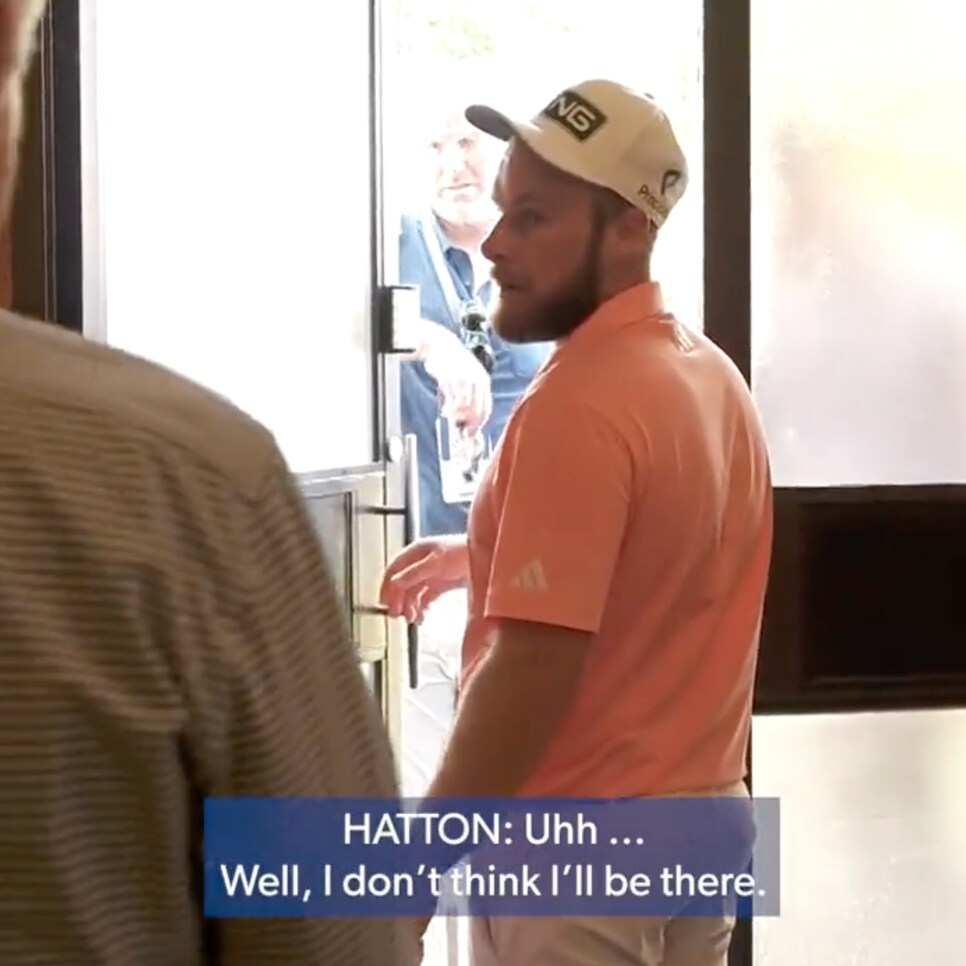 Au contraire, mon frere. You will be there. Save some of that excitement for next week!
Again, in fairness to Hatton, he's not upset or uninterested in going to East Lake as it's been assumed on social media. He's emotionally reeling after finishing with a double-bogey 7 on the 15th hole and with two bogeys on 17 and 18. But there's still something hilarious about the image of someone being told they are about to make a guaranteed 500 grand and being like "uhh, OK, cool." Either way, it's good content, so there's that.