The Loop
Two weeks and counting until Augusta
In researching stories for Golf World's upcoming Masters Preview issue, I came across one of my favorite images taken at Augusta.
It's of Tiger Woods on the 13th hole during the first round of the 2004 Masters. The picture was taken by Golf Digest Senior Staff Photographer Dom Furore. Dom used a tilt-shift lens to give the picture a painterly effect. It's a unique view of a golf hole that has been photographed thousands of times.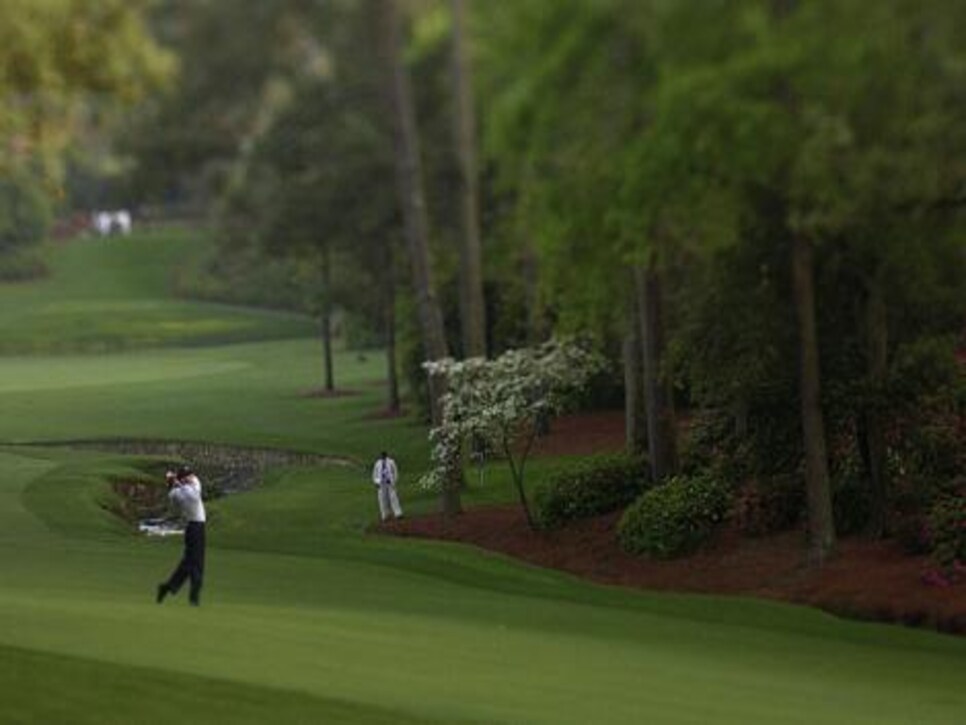 *Click the image to enlarge.
*-- Christian Iooss, Director of Photography