The Loop
We get loads of letters about Tiger, some from readers inspired by him, others from skeptics who question whether he'll ever be as good as Jack Nicklaus. But most letters, for some reason, have to do with Tiger's body language and on-course gestures. Yesterday we heard about the two sides of Phil Mickelson. Today, it's Tiger's turn.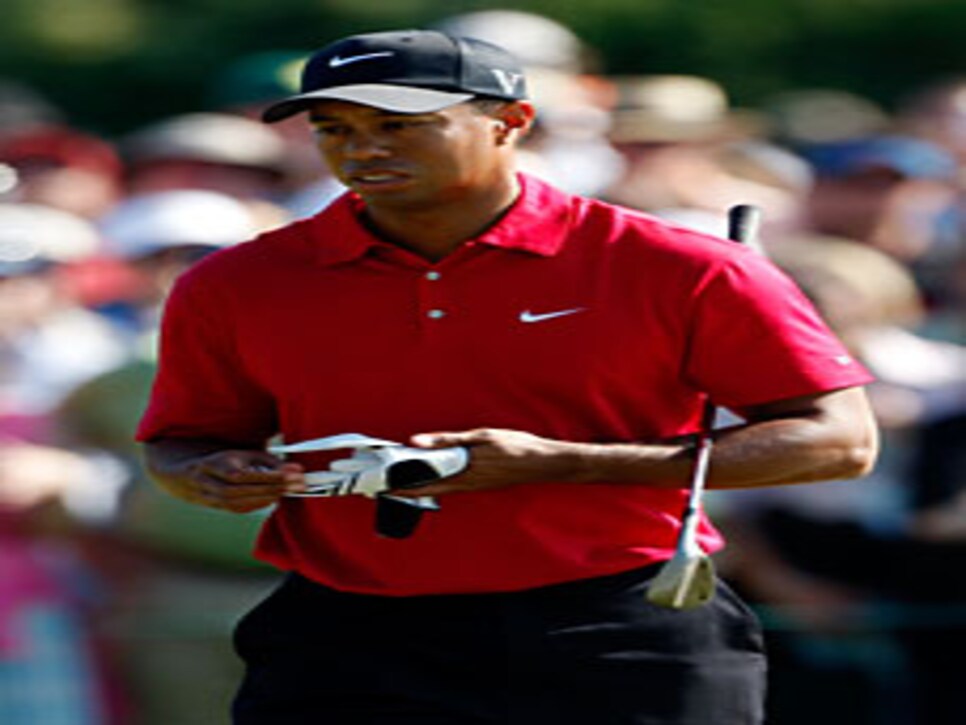 In regard to comments by reader Ashton Violette, in which the writer indicates a distaste for Tiger Woods' joyous victory celebrations, the insinuation is that great champions of the past kept their emotions under wraps. The writer suggests that Tiger should "take a look at tapes of Jack Nicklaus after dramatic moments." Perhaps we should start with Nicklaus' triumph at St. Andrews when he launched his putter high in the air after holing the clinching putt, nearly decapitating Doug Sanders, his slain opponent. Or, how about the 1975 Masters, when, after sinking a 50 foot bomb on the 16th green, Jack jumped high in the air and raced around the putting surface like a thoroughbred? There are countless other video moments of great past champions celebrating the thrill of victory. If there is one thing one thing that Tiger may, one day, look back on with a small dose of humility, it should be the ease with which he hurls "GD's" and "F-Bombs" on such a public stage.>
Ventana Canyon Golf Club>
Tiger's one bad habit: Well, maybe not his only one but the most obvious on TV. We are invariably treated to a close-up of Tiger spitting. Yes, he's a great athlete, and yes, he makes the PGA tour and players a boatload of money and yes, he's the greatest pressure putter who ever lived. But spitting in public is a a crude and unbecomming habit, especially for someone whose every on course move is recorded on film. Tiger, you set the bar high in every other area. This is an easy one to fix.__
Tiger left Augusta frustrated, and, though he presented a mellower face in his Washington press conferences the past few days, he's "not done stewing," according to Dave Shedloski on golfworld.com, mostly because of his recent putting:
Woods needed 122 putts on the confounding Augusta putting surfaces, the fourth worst effort among the 50 players who made the cut.
(Photo: Jamie Squire/Getty Images)