The Loop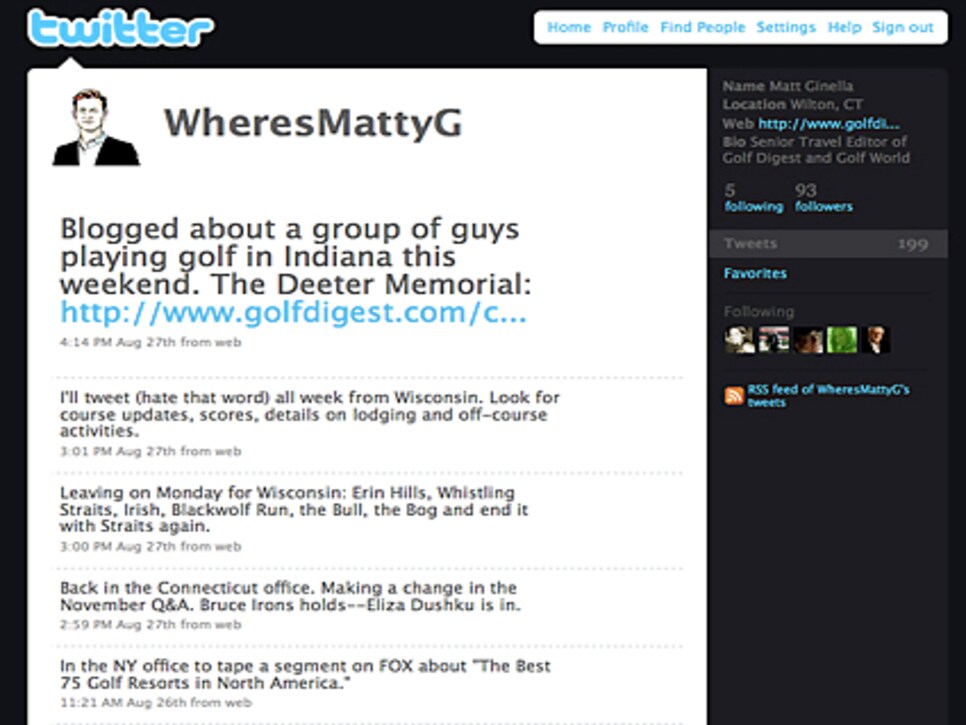 I land in Milwaukee in a few hours and I'll be going directly to Erin Hills. Then I'm checking in at the American Club for a few days of dream-trip golf in Kohler, Wisc. My itinerary includes two rounds at the Straits courses, the Irish course, a portion of Blackwolf Run, the Bull and the Bog.
If you care to read my initial thoughts on all of the above, go to: http://twitter.com/. You create a name and then ask to follow: wheresmattyg
I best be taking off if I'm going to catch my flight.