The Loop
Turkish Airlines Open will feature a tee from the roof of an apartment building, hitting over a swimming pool
BELEK-ANTALYA, Turkey -- An Open Championship played over the Old Course at St. Andrews may not have much in common with this week's Turkish Airlines Open at the Regnum Carya Golf and Spa Resort, but there is at least one thing binding the two.
Following the example set by the Home of Golf -- where more than one tee during the world's oldest major is actually placed beyond the course boundary -- the 16th tee on the Peter Thomson-designed Carya course is located in a area that would normally be out-of-bounds.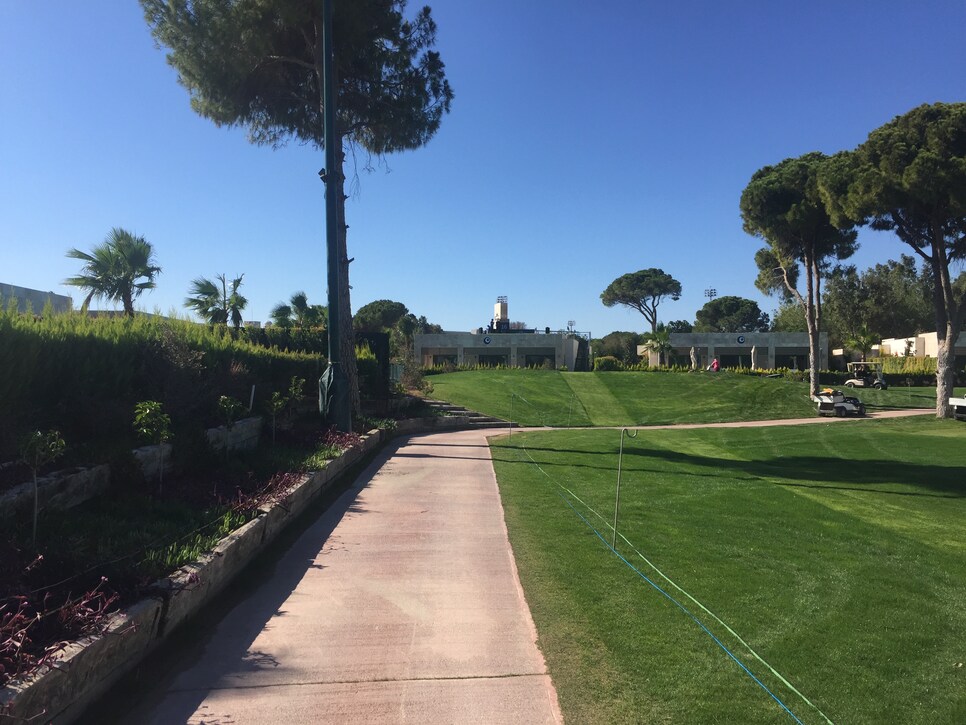 Specifically, the 78-strong field - depleted in quality by the late withdrawals of Rory McIlroy, Patrick Reed and Shane Lowry - will be asked to drive from the grass-covered roof of an apartment building about 40-yards back from the regular tee.
Thankfully, no one should have any trouble making the short carry over the swimming pool that sits between the two tees.