News
Trump hires company owned by Chinese government to build golf course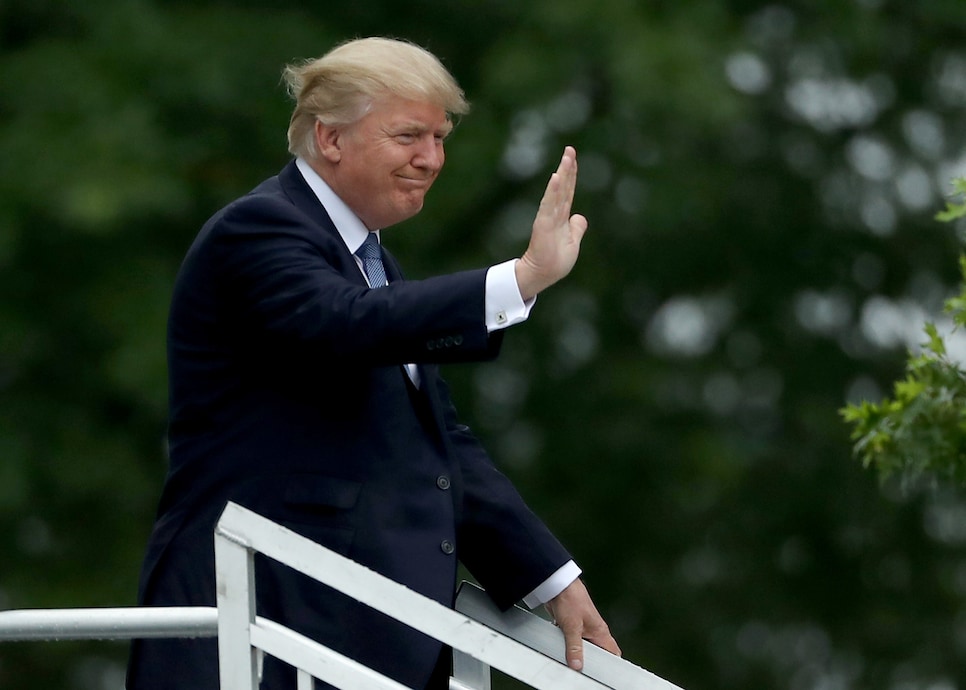 Although President Donald Trump promised that his family company would not participate or pursue business with foreign government agencies or entities while he's in office, a major construction firm owned by the Chinese government was hired to work on the latest Trump golf club in Dubai, according to McClatchy DC.
DAMAC Properties, a partner of the Trump Organization at Trump World Golf Club Dubai, awarded the Middle East subsidiary of China State Construction Engineering Corporation a $32 million contract. The company, one of the largest in the world, was blacklisted by the World Bank for fraud and corruption.
Press releases from the companies state the agreement was made in early 2017, around Trump's inauguration. If the deal was made after his victory, it could potentially violate the Emoluments Clause, a Constitutional anti-bribery provision dictating federal officials may not receive gifts from foreign governments. Breaking the clause is considered an impeachable offense.
A Trump Organization official told McClatchy the deal involves infrastructure work around the hospitality development, and is unrelated to the golf club. The course is set to open in 2018.