The Loop
Trouble at Ballyneal: What's the next move?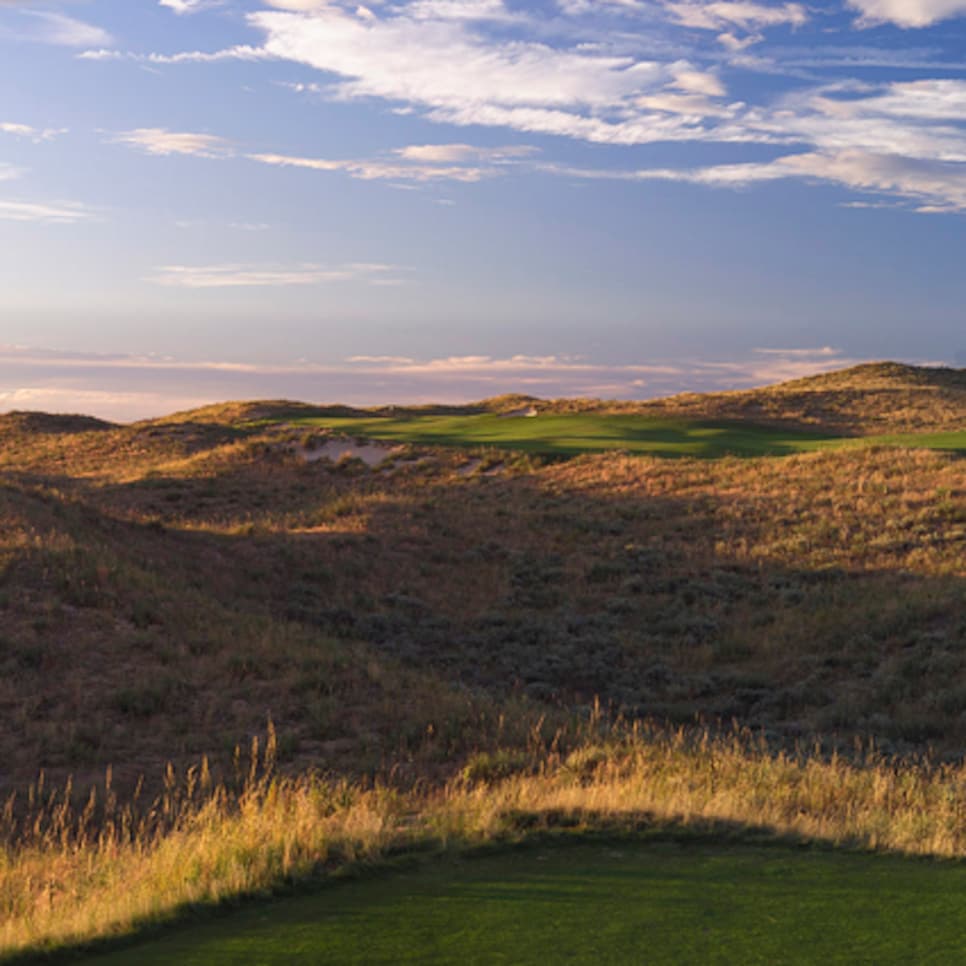 The remote, walking-only course hasn't had an easy run. Though founder Rupert O'Neal put on a brave face, even talking about building a second 18, Ballyneal has sold only about 100 memberships, fewer than half of its projected 250. Its sole secured lender, owed $1.7 million, filed for foreclosure in November. The course will go to auction on March 7.
In an interesting twist, that secured lender is Colorado computer executive John C. Curlander, brother-in-law to Rupert O'Neal.
That's an important distinction, because Curlander intends to restructure and eliminate much of the club's debt. Some of that debt consists of loans from founding members, which will in all likelihood be wiped out. "I do not want the impression out there that Mr. Curlander and Mr. O'Neal are going forward in concert and washing out debt, etc.," Payne wrote.
Assuming Curlander does get control of the club, he and Payne will focus on retaining as many previous members as possible while seeking new ones. "We won't be doing anything incredibly different from before," Payne said in a phone interview. "The essential difference is we won't be burdened by debt, so we can market the club more competitively."
By that he means initiation fees will be "significantly lower" than their original $50,000 or so. Payne won't say exactly what they'll be, since he and Curlander intend to "elicit feedback from previous members" before setting any prices. "The plan would be to bring back former members without them having to pay initiation fees again," he added. Dues, which were about $6,000 a year, also should be cut, Payne said, though it's too soon to say by how much.
While reducing the expense of a Ballyneal membership will surely make it more attractive, it's still a difficult sell in some respects. Set in tiny Holyoke, two and half hours northeast of the Denver airport, the club is a long way from anywhere. It has a short season (mid-May to mid-October). There are no carts. The grass is 100 percent fescue and you're often meant to play the ball along the ground, as on a links.
Yet to its fans, it's a special place, evidenced by its rapid climb in the Golf Digest rankings.  It finished as the No. 6 Best New Private Course in 2007, the No. 5 course in Colorado in 2009 and No. 3 in the state in 2011. It also debuted in our list of__America's 100 Greatest Courses at No. 95 in 2011.__ Commented one Golf Digest panelist after playing Ballyneal last year: "This is what future new courses should be about."