Short Game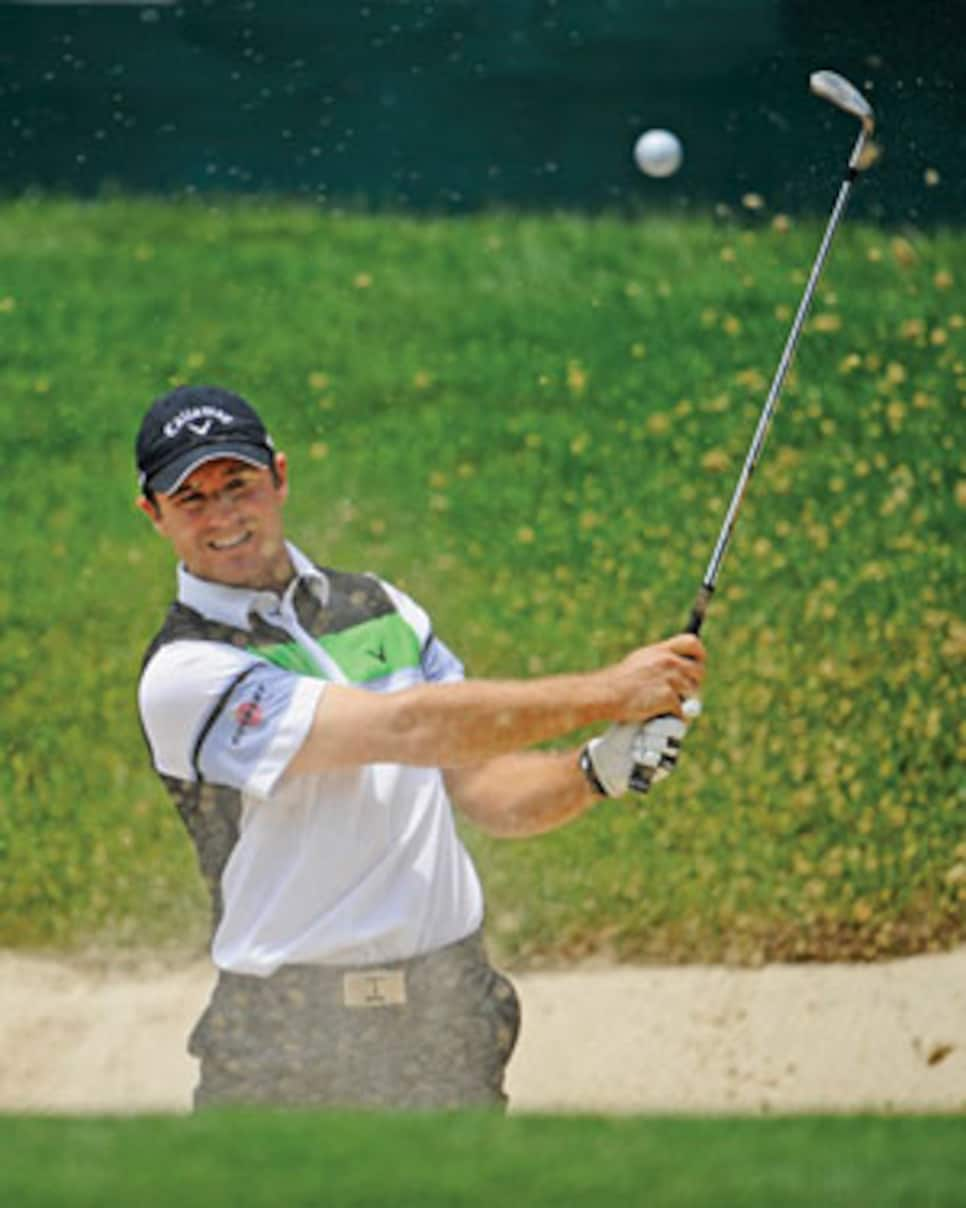 I primarily use my 60-degree wedge out of greenside bunkers but tend to practice with my 54-degree. That way, when I take out my 60 on the course, it seems easy to get the ball over the lip. This wouldn't be a bad method to copy. It's still good to hit some practice balls with your highest-lofted wedge, but hit the majority with a lower-lofted one.
Out of greenside bunkers it's important to get the clubface more open at address than you probably think is necessary. Most amateurs start with the face too square and then hang back and flip their wrists. The club never enters the sand at the right spot: It bottoms out too far behind the ball, causing a big chunk or a skull.
After you get the face open, set your weight on your front side and position the ball pretty far forward: just off your front heel should do. Now you're all set to stay forward while you turn back and through. You'll need to make a bigger swing than you're used to because the ball won't go very far from this setup. It needs to be a big swing because clubhead speed is what gets the ball up in the air so it can land softly.
We pros spend a lot of time in the practice bunker--something most recreational players don't do. Hitting pitch shots from deep rough is close to replicating sand shots, but why not get on the course when it's empty and hit some bunker shots? The only way to improve is to practice the technique and get comfortable with it.
Trevor immelman, the 2008 Masters champion, was second in scrambling inside 10 yards (94.8%) in 2011.