Tree trouble: Winter is coming, and Howard meets his match
There's a maple near the bend of the dogleg on the first hole, and each year it provides one of the first clear signs that the golf season is winding down: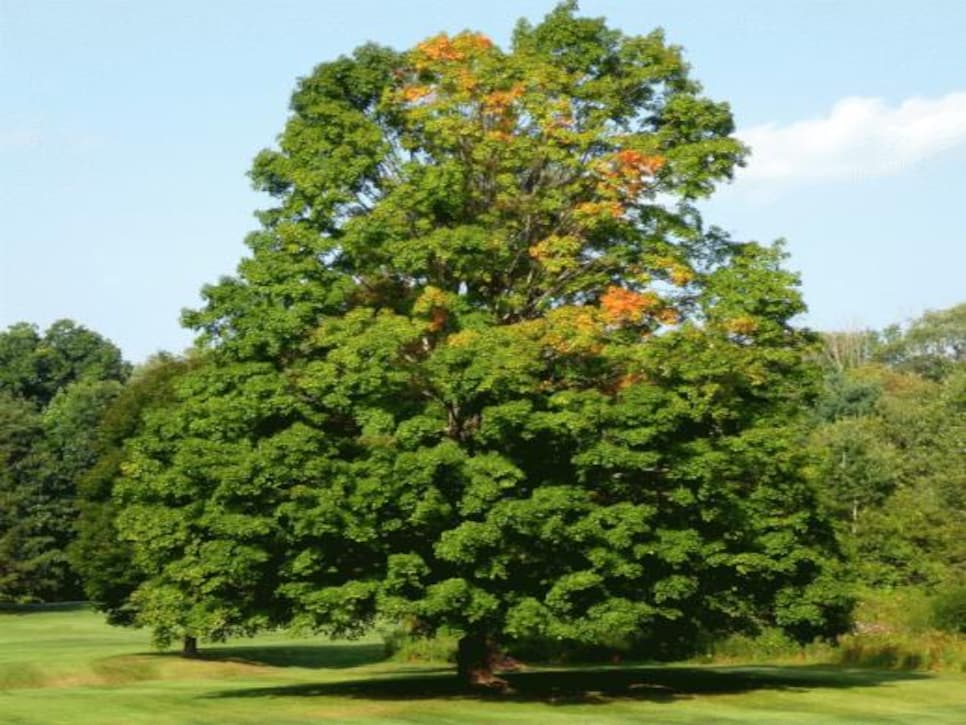 The tree may actually mark one of the famous portals to hell, because there's another tree behind it, and if your tee shot clears the first tree the second one will sometimes knock it into a lateral hazard -- like a pair of volleyball players doing a bump-set-and-spike. The second tree was planted, many years ago, in loving memory of a dead guy, whom few current members knew but many current members curse, on account of his tree. The lesson is that you shouldn't let your survivors plant anything in your memory 200 yards from the regular men's tee on the right side of any fairway.
On the eighth hole, Howard's second shot (or possibly his third) ended up next to the base of a tree near the green. It was sitting down in a little depression, with roots on either side, but he made a manful effort to knock it back into play: