The Loop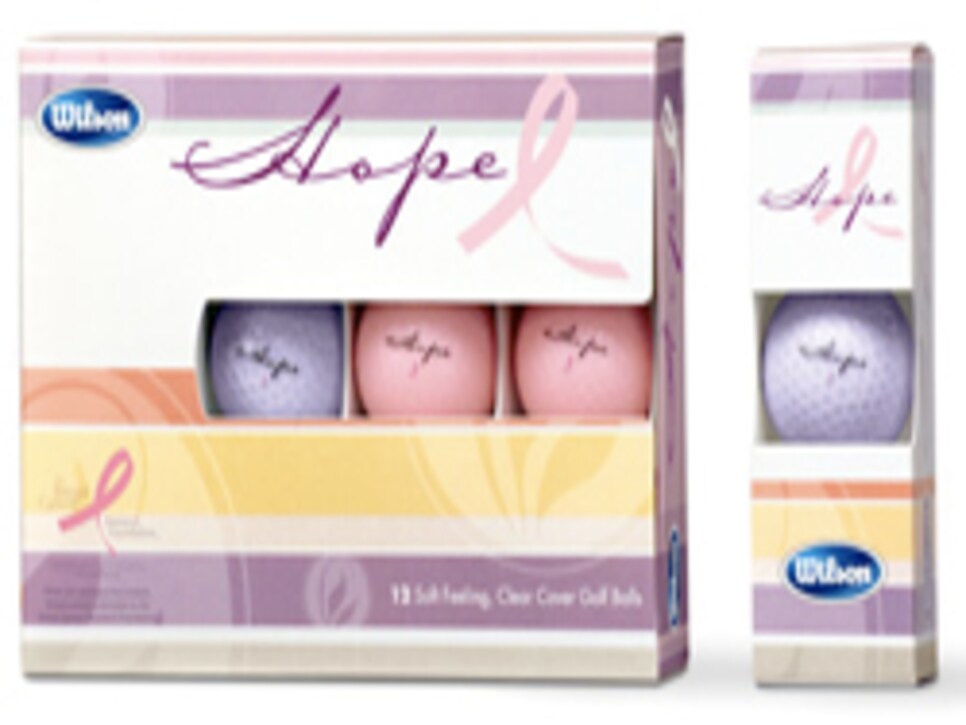 I've been going through the Inbox of Travel Troubles. Readers submit a wide variety of questions. My mom, a retired interior decorator, wrote in once and asked how she can find sleeves of purple and pink golf balls. I didn't have an answer for her. And for my dad's sake, because he has to play with her a lot, I didn't want to have an answer for her. Sorry Mom, your submission was denied. Paula Creamer can pull off pink, but there's not a lot of room for more of that within the ropes of golf.
I get submissions like this one, from Rod Christian of Rochester, NY: Matt, Come and play the New York Golf Trail this summer. I know, golf trails are sprouting up all over. But the New York Trail features Cooperstown, Saratoga, Lake Placid and the Adirondacks. Layouts include the Sagamore, Whiteface Club Resort and Leatherstocking Country Club--all amazing tracks. New York is King of northeast golf, and we'd like to prove it to you!
Rod, Thank you for the invite. I tell anyone who will listen about Cooperstown and the course they call Leatherstocking. Every fan of golf and baseball should do that trip one day. Bring your dad or your son, or both, and stay at the Otesaga Resort Hotel. I suggest the fall season and be sure to pack a dinner jacket. I've had a lot of great memories of golf with my dad. The day at the Hall of Fame and the round we had at Leatherstocking ranks in the top three. In 2009 Leatherstocking is advertising that kids, 16 and under, play for $50 when accompanied by an adult.
I'm not sure how Brian Garmaker of Hibbing, Minn. could type this letter with both palms up: I have no money, and really love golf. I was wondering if there is anybody who could fund a trip for me? I can come up with a little bit of money, but not enough for a golf package plus transportation. I could even pay someone back the money once business picks up.
Yes, Brian. I'm your guy. As soon as I get my stimulus check I'll send it directly to you.
Sometimes I notice a theme to a group of e-mails. The following are all Myrtle Beach related:
From Brian McEvilly of Seal Beach, Calif: My freinds and I are planning our first golf buddies trip to Myrtle Beach and we're already overwhelmed by the choices in golf travel-planner websites. Could you recommend one or two websites that have good reputations in the delivering the best value for our golfing dollars?
From James McIlmail of Waldorf, MD: My buddies and I are switching from Williamsburg to Myrtle Beach for our annual outing this year. Your course rankings have helped on course selection, but my biggest pet peeve with the planning process is trying to choose a good travel company to arrange the trip for us. I had a bad experience with a golf travel company that planned our last Williamsburg outing, and can't figure out who is good for Myrtle. And this goes for all of us who plan trips to any golf mecca--how do we know who the reputable golf travel planners are?
From Mark Abbott of Berlin, MD: We are a group of 12 to 20, dare I say, golfers? Let's say, guys who take golf clubs to Myrtle Beach every year in late October or early November. We've been staying at the Sands group of hotels for many years and, quite frankly, they've deteriorated before our eyes. Could you recomend accomodations where each man has his own double bed and bath, full breakfast, exercise room and a dinner house on site? Our budget for lodging and golf is $1000-1200 per person.
I'll try answering each one of these...
Brian, I suggest Golf Holiday as a site that can help plan your trip to Myrtle. I sent Steve Mays of Golf Holiday your e-mail and he sent me back this reply: "I say this in all sincerity, the best way to start planning a trip to Myrtle Beach is go to the quick quote function on our site. This will allow your readers to engage up to 10 package providers that service the Myrtle Beach area, all the ones through this system can book all 100 golf courses, and allows the consumer to shop for the best deals in town. This system was created to break through the confusion of booking a Myrtle Beach golf vacation."__
James, I also suggest Golf Holiday to help you and your group plan a trip to Myrtle. I've often found the best way to find a trip planner, like trying to find a doctor or a dentist, is by word of mouth. It's easier to ski the water right behind the boat. Let your friends be your boat.
Mark, I was in Myrtle recently. I wrote about my trip for the February "Away Game" of Golf Digest. I'd suggest the Barefoot Resort Golf Villas and I'd include a couple of the courses I played on my trip.
And last but NOT least...Mom, I've found the golf balls you're looking for. (Sorry Dad). Check out the Wilson Hope Golf Balls. Here's the link.
(Do you have a question, comment or complaint? Reach me through this blog in the "comments" box below, or send me an e-mail by clicking on this link.)