The Loop
I'm on the road reporting two Away Games and an Ambush for upcoming issues of Golf Digest. It's been seven days, two states and eight courses so far--three more days, two more courses and a Porsche driving school still on the itinerary.
I received this release late last week. No golf, but there are some travel tips worth passing on: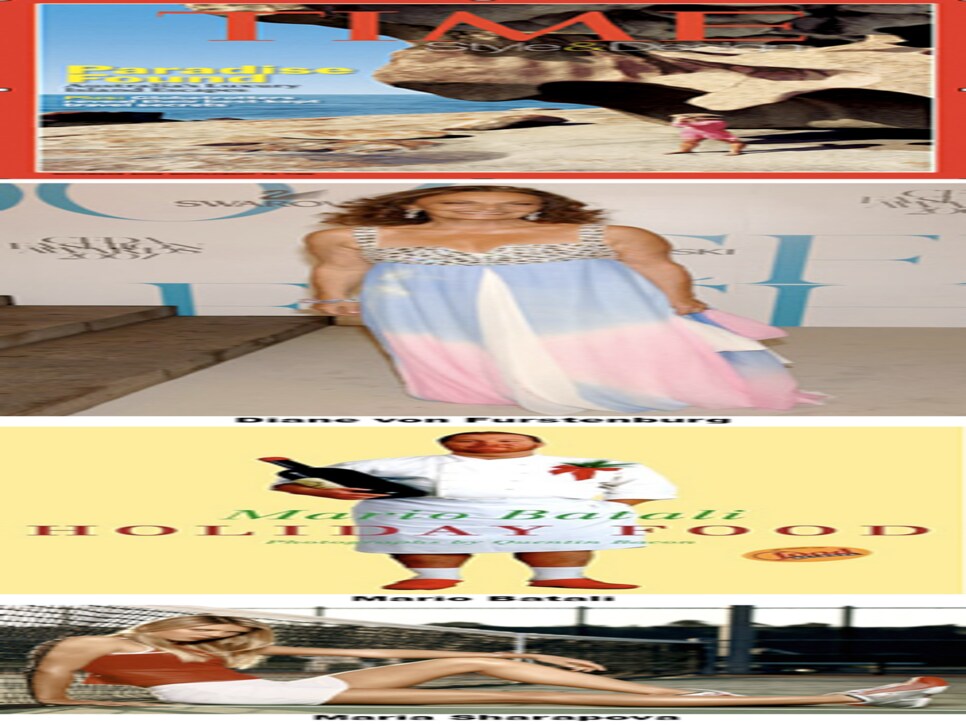 (New York City, October 24, 2008)--For the November 2008 issue of TIME Style & Design, Diane Von Furstenburg, Mario Batali, Maria Sharapova and other jet-setters tell TIME how to travel right.
*Diane von Furstenburg tells TIME about where she likes to shop while traveling: "At bookstores. I buy books everywhere I go." Her favorite city: "There are so many... I love Paris, Istanbul, London and, of course, New York." Her best packing tip: "Travel light, very light, and take things that can work in many ways. When you figure out how to pack lightly, you figure out how to live lightly." Her favorite hotel: "I love Claridge's in London. Martin is the best concierge in the world, the sheets are the most luxurious linen, and the breakfast is perfect."
Mario Batali on his favorite city: "Bologna is the best city in Italy for food." The best nightlife: "Ho Chi Minh City. No other comment necessary." His favorite restaurant: "Da Zaccaria in Amalfi, Italy, serves the purest form of linguine with clams on the planet." A place he will never go again: "The Hamptons are usually filled with what I had hoped to leave behind in New York City."
Maria Sharapova on what's in her carry-on: "My Sony Ericsson phone charger--because if my bags get lost, I would be more upset about losing my phone battery than my new pair of Manolos." Her packing tip: "Never overpack; you are always going to acquire new goods along the way."
Look for my interview with Jerome Bettis, former running back for the Pittsburgh Steelers, in the December issue of Golf Digest.