The Loop
Training aid that speaks the (swing) plane truth
One of the hardest parts of learning the golf swing is knowing whether you're on the proper plane. A new training aid from SKLZ -- the Power Position -- attempts to help you hone the correct muscle memory so your golf swing becomes more consistent.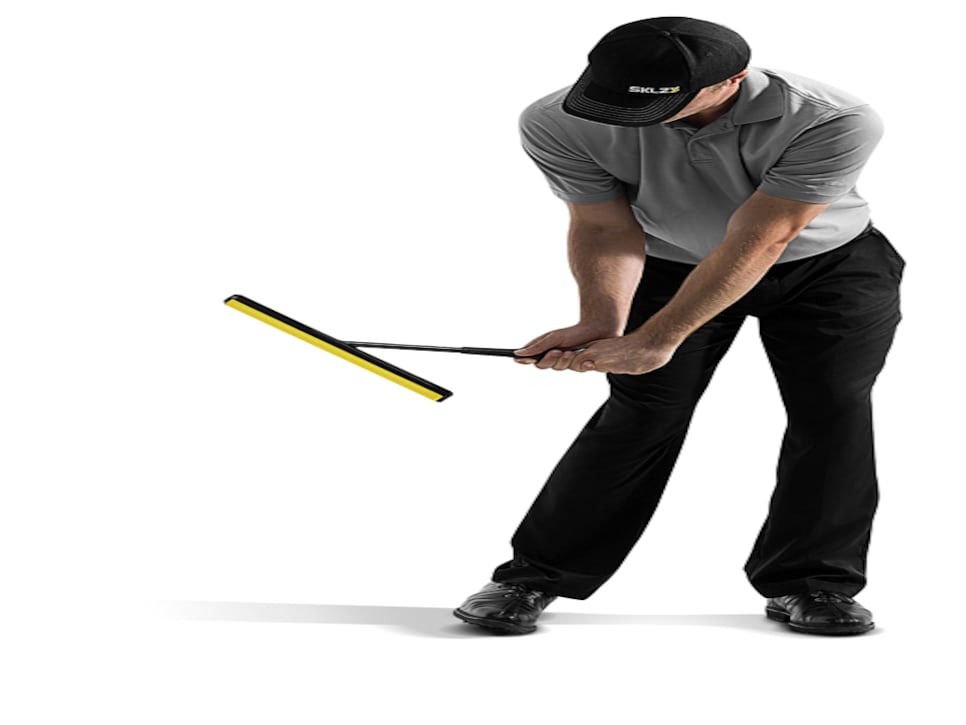 The Power Position features two colors—black and yellow. If any yellow on the outside is visible through your swing, it means you're re-routing the club, and it is now off plane.
The training aid also helps ingrain the feeling of not releasing the club too early, and the device's molded grip promotes proper hand placement. The SKLZ Power Position ($40) is being sold on SKLZ.com and will be available in retail stores in May.